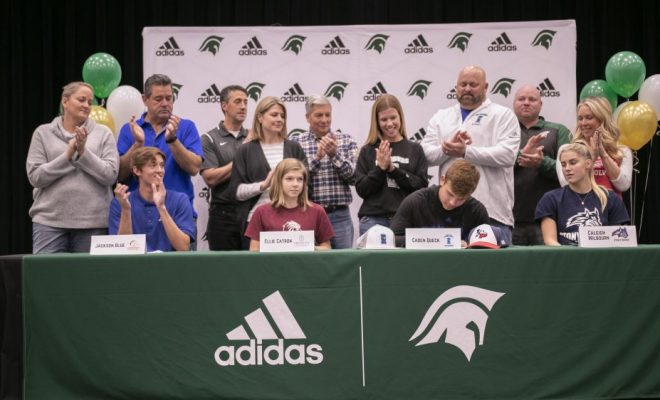 Lifestyle
TWCA Senior Athletes Sign with Colleges
By |
THE WOODLANDS, TX – On Wednesday, November 13, 2019, The Woodlands Christian Academy (TWCA) celebrated four seniors who made the commitment to continue their athletic careers at the collegiate level.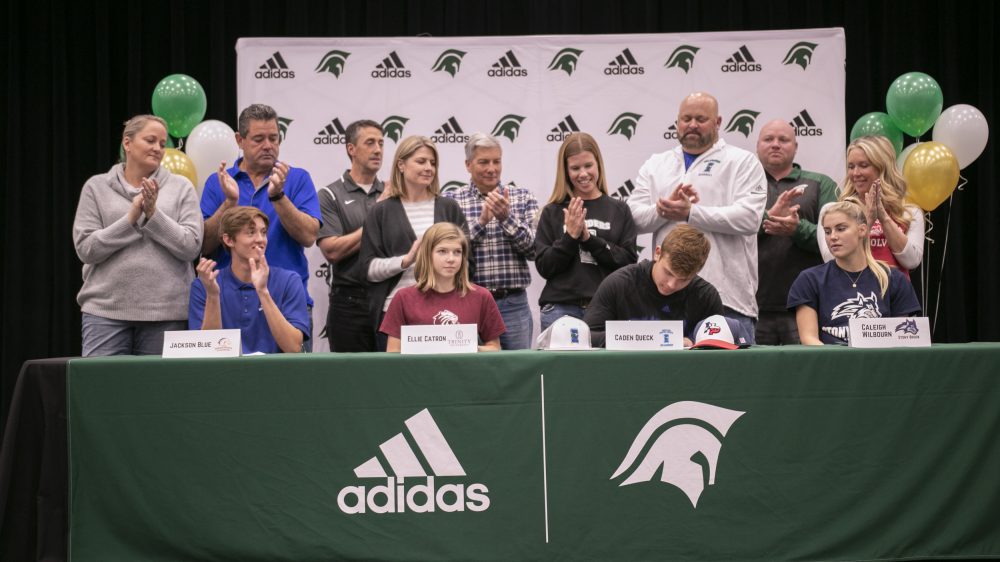 The Athletic Signing Day Ceremony was an opportunity to recognize these students' athletic achievements, honor their parents and coaches, and learn where they will continue their education next fall. The seniors and each respective institution are as follows:
Jackson Blue, Baseball, The University of Texas at Arlington
Ellie Catron, Cross Country & Track and Field, Trinity University in San Antonio
Caden Queck, Baseball, Texas A&M University-Corpus Christi
Caliegh Wilbourn, Lacrosse, Stony Brook University – The State University of New York.
At TWCA, 88% of students in 5th-12th grade participate in at least one sport. This is in line with the school's mission to challenge their students to reach their highest potential – spiritually, physically, academically, and socially.
Coach Tanner Field praised the students during the ceremony, saying, "Today, these 4 students will become part of a special class of athletes. The current research shows that only about 3% of all high school athletes receive an opportunity to play at the collegiate level. On behalf of the school and all of Warrior Nation, we are extremely proud of your accomplishments and you will be missed."
The Woodlands Christian Academy is a PreK – 12th grade college preparatory school that integrates learning with biblical faith and challenges students to reach their highest potential – spiritually, academically, physically and socially. For more information visit twca.net.