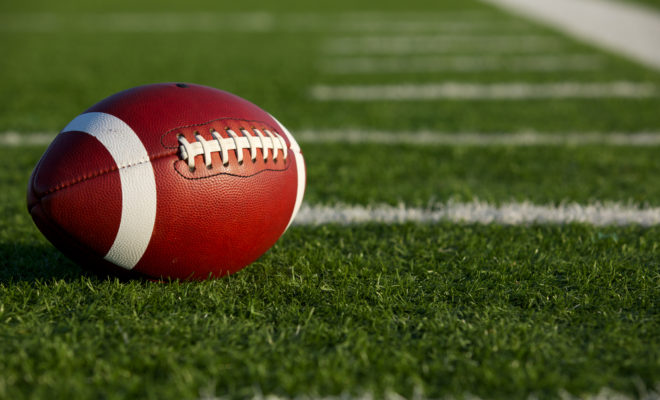 Fitness & Sports
TWHS Football Victory, Highlander Player Injury
By |
On Saturday, November 26, The Woodlands High School (TWHS) Football played against Austin's Bowie High School at the McLane Stadium at Baylor University. TWHS Highlanders advanced to the regional finals with a 52-31 victory against the Bowie Bulldogs and the team now proudly holds the record of 13 wins and 0 losses.
Tragically Highlander player, Grant Milton, sustained a brain injury during the game, was rushed to a Waco hospital, and reported to be in critical condition after an emergency brain surgery.
A Facebook Page titled "Grant Milton #21" has been created to update the fans, friends, and community of Grant's condition, promote the GoFundMe page, and respect the privacy of the family. Visit the page
The Woodlands High School Football Quarterback Club Facebook page posted an update early this afternoon on Sunday, November 27:
"We need continued prayers for Grant Milton and his family after his injury at last night's game. Please keep him in your prayers as he heads through the next few critical days. We also ask that you respect the privacy of the family and Grant's teammates who are so worried about him. Thank you for your prayers."
The public is invited to a Prayer Gathering for Grant Milton tonight at 6pm at
StoneBridge Church located at
 1 StoneBridge Drive, The Woodlands, TX 77382.
The Hello Woodlands team will share any additional updates here as received.
Our thoughts and prayers go out to Grant, his family, friends and teammates during this difficult time.
Updated: Monday, November 28 10:23am
Through Grant's CaringBridge Website, Elaine Fischer, a family friend, is helping to share his current status and will continue to offer reports of his condition:
"The outpouring of prayer and support for Grant and the Milton family at the prayer vigil was incredible! Mr. Colschen gave an update from Grant's father that although Grant is still in very serious and critical condition, his prognosis is much better than it was last night.  He responded to light by blinking, responded to his father's voice and his pupil reaction has improved significantly. Praise God for His love and compassion in answering prayers already! It was beautiful to see the unity of hundreds of people including the football team, students, and community lifting Grant up in prayer for complete recovery.

Grant has both parents, Patty and Miles with him along with his brothers Connor and Pierce. Other extended family and friends are there supporting the family along with the wonderful nurses and doctors at the hospital. Please continue to pray for Grant and his family for peace, comfort, and strength during this difficult time."
As of Monday, November 28 at 10:23am the GoFundMe account has received an overwhelming response from friends, fans, and the community who have helped raise over $19,000 to assist with Grant Milton's medical expenses and the family's living expenses during this time. To view the page and/or donate, click here.