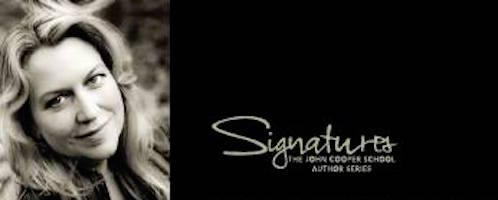 Calendar
12th Annual Signatures Author Series
By |
The John Cooper School is preparing to host the 12th Annual Signatures Author Series, a much anticipated luncheon event that features a keynote author, the opportunity to talk to and purchase books from visiting authors as well as promote literacy in the greater Houston area. The 2016 event, sponsored by The John Cooper School Fine Arts Council, will feature Cheryl Strayed, author of the bestselling memoir, Wild, on Friday, December 2 at The Woodlands Waterway Marriott Hotel and Convention Center.
About This Year's Featured Author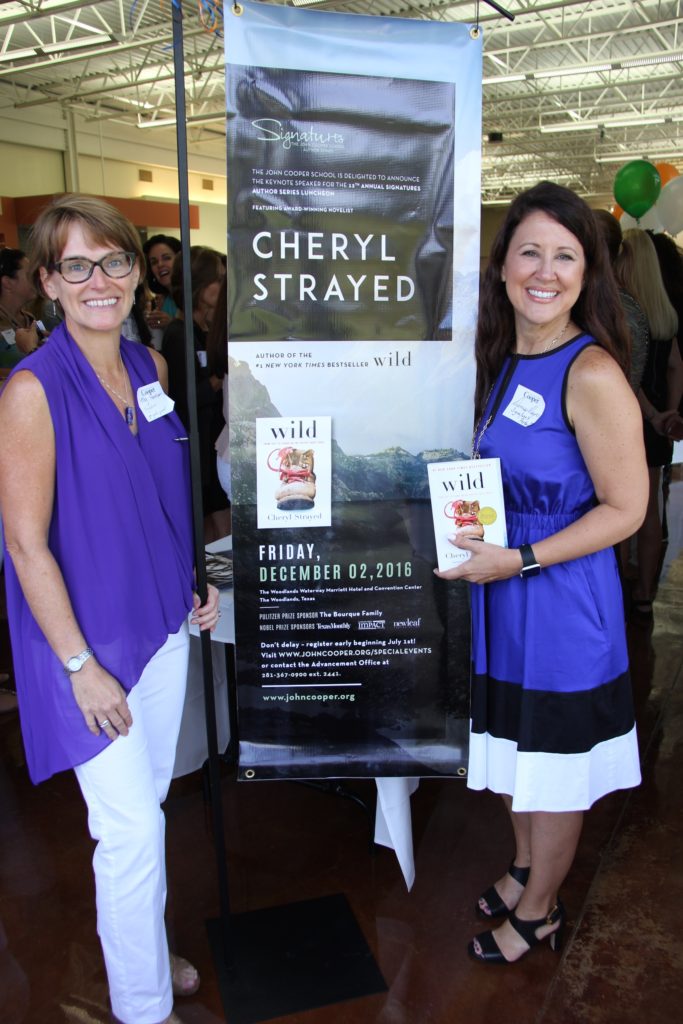 The John Cooper School is pleased to present Cheryl Strayed, author of the #1 New York Times bestselling memoir, Wild, that was subsequently made into a major motion picture that earned numerous awards, including two Oscar nominations. Strayed is also the author of New York Times bestsellers Tiny Beautiful Things and Brave Enough, and the novel, Torch.
Her books have been translated into 40 languages around the world and her essays have been published in major national magazines and publications. Strayed is co-host of the WBUR podcast, Dear Sugar Radio, based on her popular Dear Sugar advice column. She holds a bachelor's degree from The University of Minnesota, a master's of fine arts degree in fiction writing from Syracuse University and now lives in Portland, Oregon.
A History of Success
The John Cooper School has sponsored the highly popular Signatures event for the past 11 years, featuring such best-selling authors as Barbara Bush, Dave Barry, Mitch Albom, Anthony Bourdain, John Grogan, Nicholas Sparks, Candace Bushnell, Kathryn Stockett, Jodi Picoult, Tyler Florence and Gillian Flynn.
Supporting Local Literacy Organizations
The 2016 Signatures luncheon will also feature 15-20 visiting authors, book signings and a drawing for a bench that will be signed by Strayed. As is tradition, a portion of the proceeds from the event will be given to a local literacy organization. The 2016 beneficiary is the Montgomery County Memorial Library System.
Sponsorships
The continued success of the Signatures luncheon is made possible by sponsorships at varying levels, ranging from individual seats for $150 to table sponsorships at $5,000, $3,500 and $2,000 levels. Early registration is recommended for the best seats and seating is limited. Higher level sponsorships have the opportunity to attend a VIP reception and book signing with the author. For more information on sponsorship opportunities, please go to www.johncooper.org/specialevents.
SCHEDULE OF EVENTS
Friday, December 2, 2016
The Woodlands Waterway Marriott Hotel and Convention Center
10:00 AM: Registration and Visiting Author Book Signings Begin
10:30 AM: VIP Underwriters Reception with Cheryl Strayed
Noon: Lunch is served, followed by Keynote
Presentation Book signings with Keynote Author and Visiting Authors following the luncheon
RESERVATIONS: www.johncooper.org/specialevents