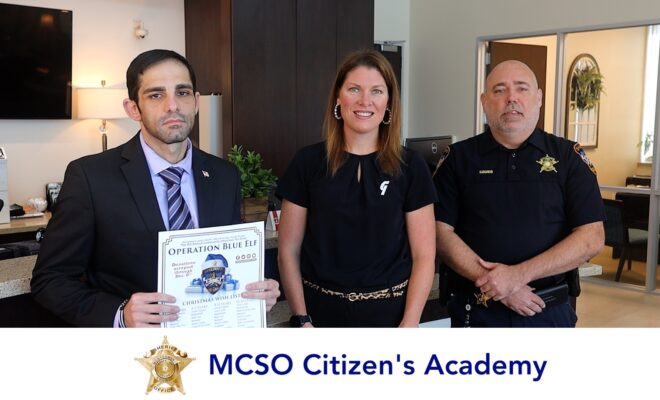 News
VIDEO: Montgomery County Sheriff's Office Citizen's Academy
By |
Learn more about the Montgomery County Sheriff's Office Citizen's Academy and how you can apply by watching the video below with Lieutenant Scott Spencer and Specialist Steve Squier from the Montgomery County Sheriff's Office and Natalie Saikowski Goertz, Senior Vice President of Guaranty Bank & Trust – Conroe.
The Montgomery County Sheriff's Office began conducting a Citizen's Academy in 1997 and has continued this course of study on an annual basis. Students are selected from applicants who reside in or are employed in Montgomery County and meet the entry requirements. The goal of the Citizen's Academy is to foster a relationship between the Sheriff's Office and the community.
By providing information to the community, and developing an understanding of how the Sheriff's Office operates, it develops a better working relationship for all. It will also provide opportunities for ongoing communication between the members of the community and the Sheriff's Office. This partnership is the most practical, efficient, and powerful tool in the fight against crime.
Instructors include members of the Sheriff's Office from divisions such as Administrative staff, Patrol, Special Investigations Unit, Criminal Investigations Division, Training Academy, Communications, and Crime Scene Investigations.
Learn more at http://www.mctxsheriff.org/residents/citizens_academy/index.php
Source: Montgomery County Sheriff's Office