News
Wanted Fugitive and Evading Criminal in Magnolia
By |
On February 13, 2020 Deputies with the Montgomery County Precinct 5 Constables Department were on patrol in the 27000 block of Decker Woods Drive when they encountered a male identified as Floyd Weldon Smith (23) from Magnolia who was wanted on and outstanding felony warrant.
Deputies attempted to stop the subject when he immediately fled on foot in and attempt to evade arrest. The deputy pursued the subject on foot as several additional units arrived to assist in locating and apprehending the wanted subject. The wanted subject was quickly located hiding in small utility shed in the rear of an abandoned residence. Smith was wanted on a felony bond forfeiture warrant for Possession of a controlled substance. Smith was taken to the Montgomery County Jail and released to jail staff.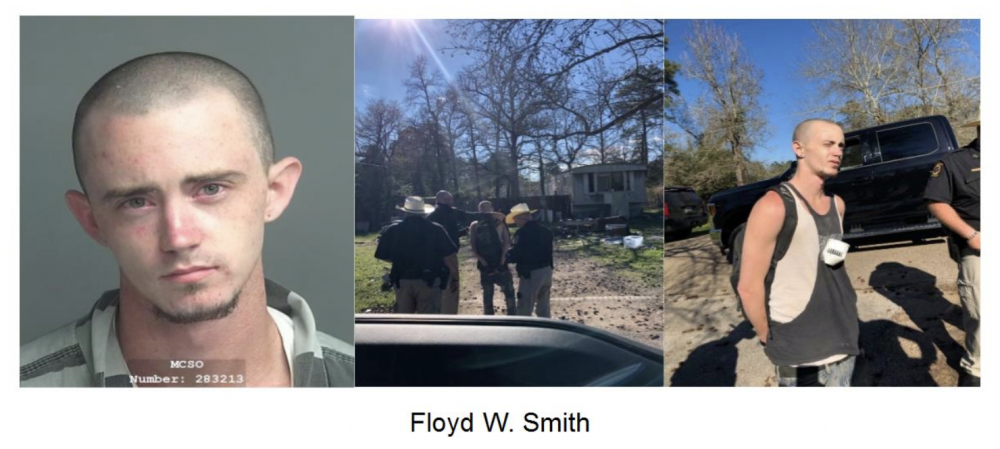 If you are aware of any illegal activity please contact the Precinct 5 Constables Office at 281-259-6493 or visit our website CONSTABLE5.ORG to provide an anonymous tip.
Source: Chief Chad Walling, Montgomery County Precinct 5 Constable's Department