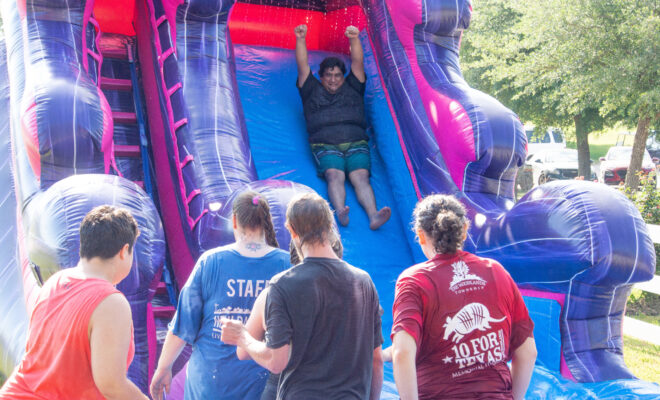 Lifestyle
Water, Shade, Food, and Music: Ingredients for New Danville Fun
By |
WILLIS, TX – With the current heat wave, it was hard to tell what the favorite part of Water Play Day at New Danville was, the water or the shade. Either way, it was a fun day for the nonprofit's clients and staff. A full day of fun and a hearty lunch made for many happy faces and great memories.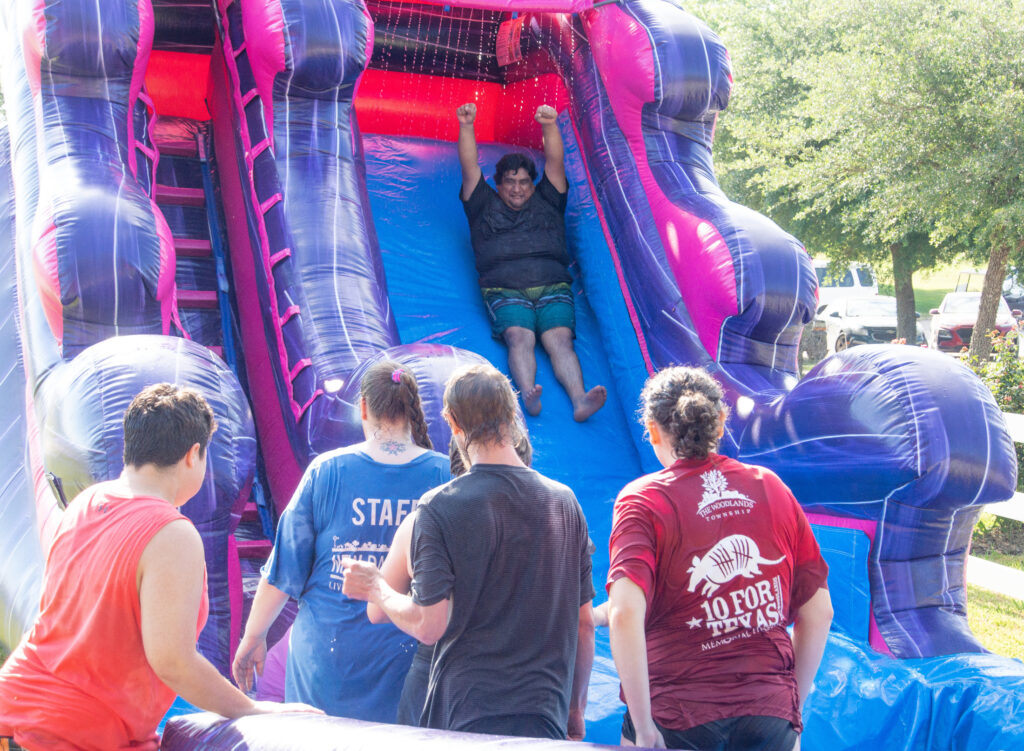 New Danville is a nonprofit rural community in Willis, TX for adults with intellectual and developmental disabilities, and those who need similar services.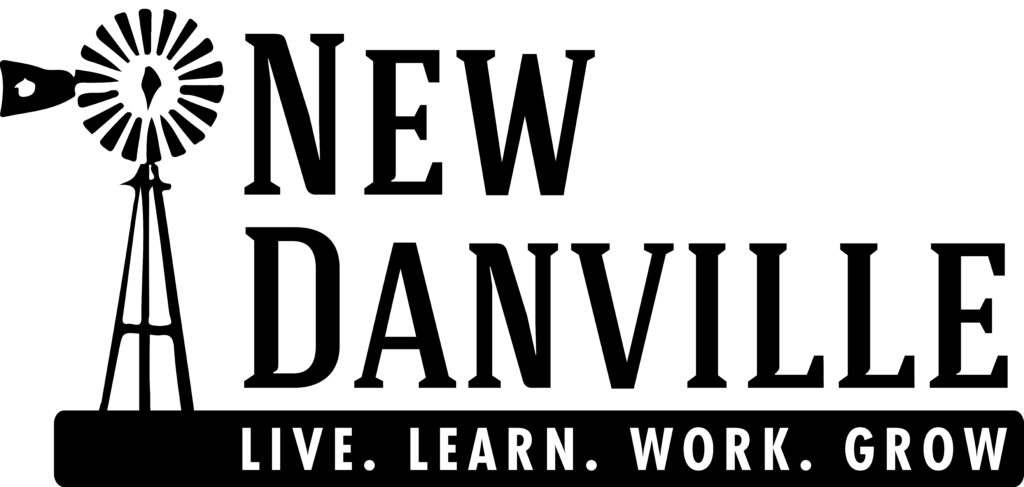 New Danville serves adults with developmental and intellectual disabilities in an environment promoting dignity, respect and individual choice. The day and residential program was developed to empower and maximize personal independence by offering an environment that allows people the opportunity to learn social and money-skills, participate in product-based and job skills-training to promote independence and self-reliance, and ultimately grow by offering activities that enrich the mind, body and spirit. New Danville is a Texas not-for-profit 501(c)(3) charitable organization. For more information on New Danville, visit www.newdanville.org or email info@newdanville.org.