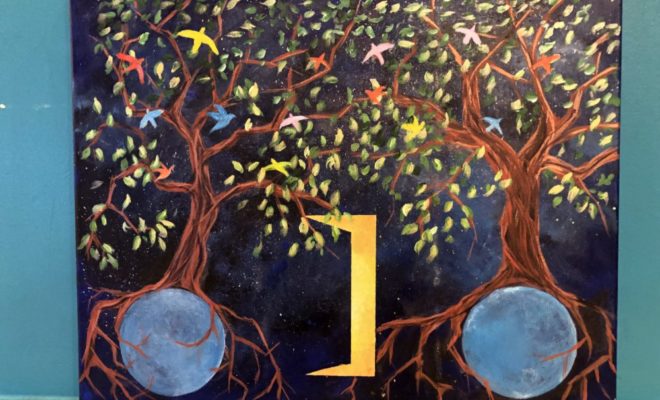 Art & Culture
Waterway Arts Festival Invites Patrons to Add to Community Art Project Dedicated to Veterans
By |
THE WOODLANDS, TX – Members of The Woodlands Art League (WAL) and Warriors in Art (WIA), a Houston-based nonprofit whose mission is to enrich the lives of military veterans through artful education and expression, are joining their passion and talent to create a mural titled "The Singing Tree of Service" inspired by Kate Seredy's book The Singing Tree.
The 14th annual Woodlands Waterway Arts Festival is set for Saturday, April 13 from 10:00 a.m. – 6:00 p.m. and Sunday, April 14 from 10:00 a.m. – 5:00 p.m. in Town Green Park and along The Woodlands Waterway. The Community Art Project will be located near the Palette Café on The Waterway.
With the help of members, volunteers and festival-goers, WAL and WIA will craft a mural using mixed media affixed to three doors, a symbol of the struggle that every veteran faces during the transition and assimilation to new roles in civilian life. Guests at the festival are invited to add personal memorabilia such as photos, letters, postcards, dog tags or other tributes to the veterans in their lives. The finished project will be gifted to WIA and displayed as a tryptic at the organization's headquarters.
"The Community Art Project is one of several opportunities for festival patrons to watch artists create or participate in hands-on arts activities during festival weekend," said Kelly Batterson, Event Director for The Woodlands Arts Council. "With this project, we are honored to recognize the sacrifices made by our veterans in support of our country."
In addition to the Community Art Project, festival guests can make art to take home at Artopoly, participate in a drum circle with Dan Egger-Belandria, watch Plein Air Artists work their magic, dance to live music in genres ranging from Texas country to New Orleans jazz, and see some of the most amazing original art in the country from over 200 juried artists.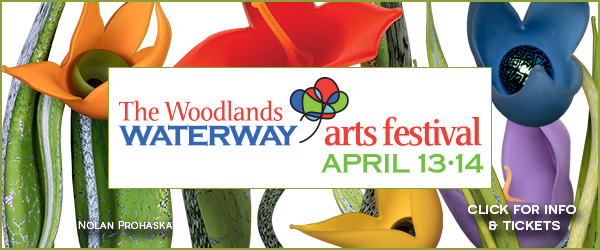 New this year is Spotlight on Mexico, an interactive living museum celebrating the culture, cuisine, history, art, music and dance of our southern neighbor.
To purchase tickets for the 2019 Woodlands Waterway Arts Festival, visit www.thewoodlandsartscouncil.org.
The continued success of The Woodlands Waterway Arts Festival is made possible by the generous support of our anchor sponsors: The Woodlands Development Company, a division of The Howard Hughes Corporation; Stella Artois, the official beer of the Festival, and Visit The Woodlands.
The Woodlands Arts Council provides regional cultural and educational enrichment opportunities that encourage, support and promote the performing and visual arts in our community. From the award-winning Woodlands Waterway Arts Festival to the year-round community and educational outreach programs of Because Art Matters, the council has one primary goal….making our community better, Because Art Matters!