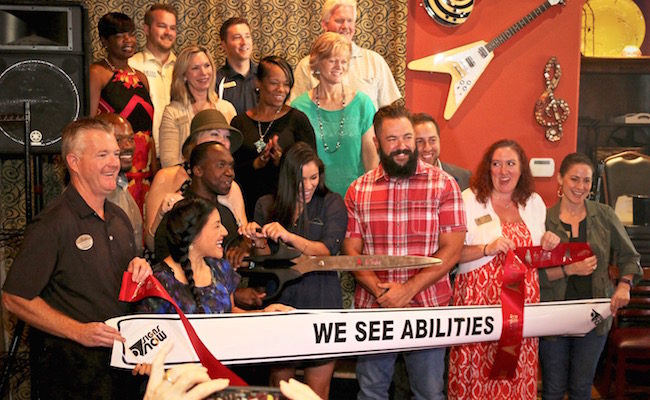 Photo by Hello Woodlands
Business
Community Comes Together for We See Abilities Ribbon Cutting
By |
On Friday, September 30th, the Hello Woodlands team joined friends and supporters of  We See Abilities and Founder Mythiquer Pickett for the "Rep Your Team Jersey" Ribbon Cutting for The Woodlands Chamber of Commerce at GenuWine Tasting Room.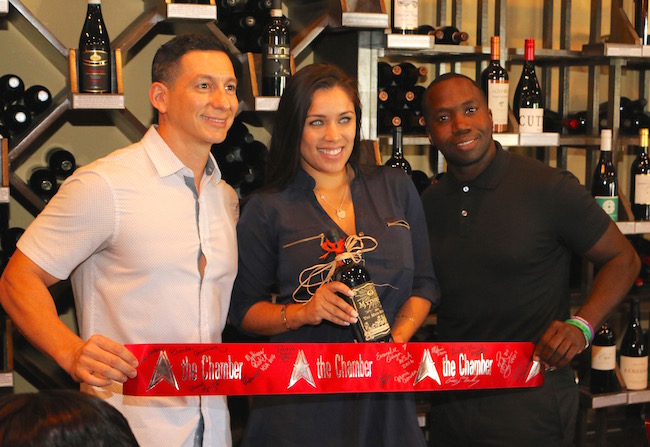 The event was sponsored by Mercedes Benz of The Woodlands, Chick-fil-A, and hosted by GenuWine Tasting Room which included wine tasting, door prizes, and an opportunity to meet community representatives and locals during the celebration.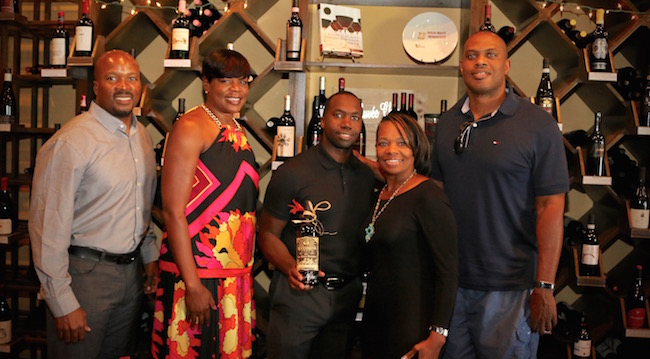 Special Guests were in attendance such as Karen Johnson (mother of NFL player Andre Johnson), Stacy Johnson Harrell, Pastor Frankie Mazzapica, Super Bowl Winner Ellis Wyms with the Wyms Foundation, Tyrone Smith with Outside The Huddle, Bishop James Dixon, Pastor Keion Henderson, Tilicia Jonshon, and Reyna Reyna from KSBJ.
Before the Ribbon Cutting, guest got to sample and select their favorite wine after tasting "Wine A" and 'Wine B." Rhonda Holst Redmon and Barb Salinas, owners of GenuWine Tasting Room, revealed Wine B, a red wine with a "mysteriously bold taste", as the winner. Bottles will be available for sale excusively through GenuWine Tasting Room and will help provide a Special Needs Warrior with a much needed new pair of athletic shoes. The bidding for the initial bottle of wine starts at $100 and will close on Sunday, October 2nd at midnight. For more information visit https://www.mygenuwine.com or call GenuWine at (832)934-2675.
We See Abilities and Founder Mythiquer Pickett would like to thank their friends, family, The Woodlands Chamber of Commerce, and the community for their support.
View photos from the event on the Hello Woodlands Facebook page!
We See Abilities's mission is to transform lives through the joys of sports and community activities everywhere everyday by highlighting their abilities in life. Learn more about We See Abilities at weseeabilities.org