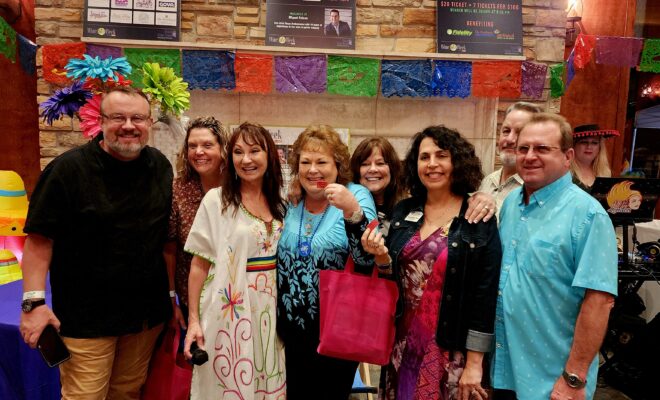 Photo Credit: Nick Rama
Food & Drink
Wine and Food Week hosts Nach-Yo Ordinary Tequila Tasting in The Woodlands
By |
Nach-Yo Ordinary Tequila Tasting, a Wine & Food Week signature event, was held at The Woodlands Country Club on March 23, 2023.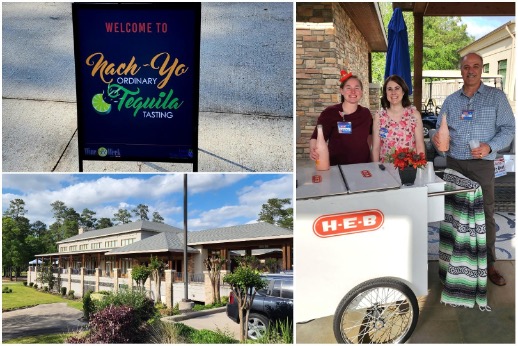 Guests indulged in tequila samplings from 5:30 – 8:30 p.m with their all-inclusive tickets. For only $45 fans enjoyed a full night of education from tequila specialists. The event offered everything from margaritas to fine sipping aged tequila served neat, cocktails, and small bites for a night of fun.
View photos taken by Nick Rama at the event on the Hello Woodlands Facebook page:
At the Nach-Yo Ordinary Tequila Tasting event, attendees had the opportunity to meet with brand ambassadors, tequila specialists and passionate educators who shared their samplings of all things tequila and related craft tequila products.
Accompanied by all of the spirits and craft cocktails, sponsor H-E-B brought out a Gourmet Nacho Bar with made in store tortilla chips, fresh guacamole, perfectly cooked brisket and turkey with all the appropriate toppings. More restaurants provided food throughout the night: Chef's United, State Fare Kitchen & Bar, Goya Foods, The Woodlands Resort Back Table, and Thistle Draftshop. Desserts like Bundt Cake-A-Holic's alcohol-inspired treats fit nicely with the theme of the event.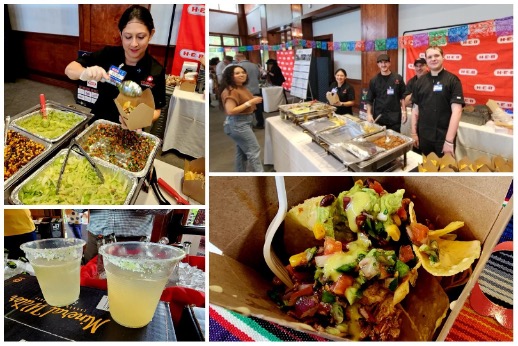 Guests enjoyed tastings of gold, silver (also known as blanco and plata), barrel-aged selections of reposado, añejo, and extra añejo tequilas, plus mezcal, sotol, avila and even fun, flavor-infused selections and custom cocktails.
An impressive selection of craft products including Mijenta, 1800 Cristalino, Don Julio, Dos Hombres Mezcal, Gran Centenario, Jose Cuervo, 400 Conejos Espadin, Tobala & Cuishe, La Pulga, LALO, Mezcal Local, Milagro Tequila, Number Juan Tequila, Siempre Tequila, Sunbird, Tequila Partida, Tres Agaves and some fun new selections from Drink Canteen and Casa Azul, Beer lovers were also happy with Delirium beer for their sipping pleasure.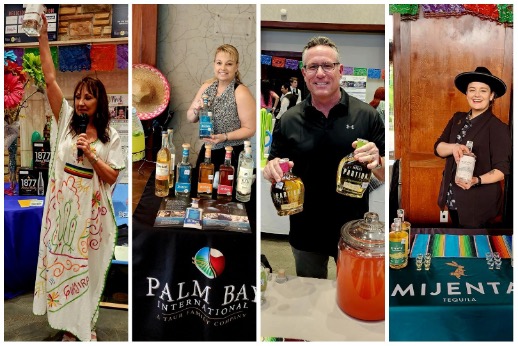 Early bird guests were treated to Tequila Forum Seminars where they enjoyed a fun educational experience with a formal tasting and a presenting Tequila Specialist serving various styles of tequila while you taste and learn the differences. The 2023 special guest was Don Julio's Texas Brand Ambassador, Miguel Falcon.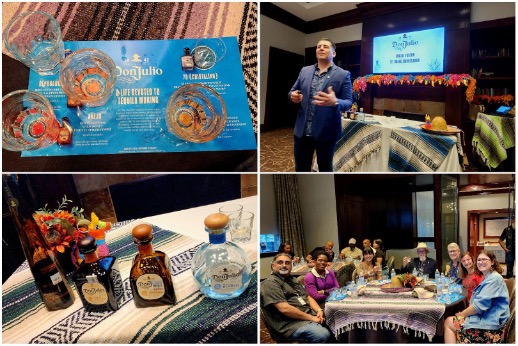 Clifton and Constance McDerby of Food & Wine Time Productions made this night fun for a purpose. Many guests participated in a Party Wagon Raffle worth well over $1,500 in tequila, swag and more to stock your home bar and bring the party along with them. Every dollar raised went directly to The Woodlands' beloved charity, The Woodlands Arts Council. The mission of The Woodlands Arts Council is to provide regional cultural and educational enrichment opportunities that encourage, support, and promote the performing and visual arts. Their primary goal is to create a strong and vital arts presence in the area. The Woodlands Arts Council believes the arts can open the doors of our minds, strengthen character, heal the body, and foster an appreciation of other cultures.
Sponsors that made the evening happen were H-E-B, Bayway Cadillac of The Woodlands, Goya Foods, American Furniture Warehouse and Renewal by Andersen. Bayway Cadillac gave away the grand door prize, a basket full of Tequilas, Margaritas glasses, tumblers, snacks, Mexican inspired backpack, coasters, Cadillac swag and much more.
Wine & Food Week supports charitable organizations such as New Danville and Woodlands Waterway Arts Council. Food & Vine Time Productions has raised well over two million dollars through various channels for local charities over the years. Always hosting events not to be missed. Learn more about Wine & Food Week at www.wineandfoodweek.com.
---
Nick Rama is a food writer, contributor to Hello Woodlands, and shares his restaurant experiences on Nick's Local Eats at NicksLocalEats.com and on the TX BBQ, Burgers, and Brew Facebook page. Nick enjoys helping small business owners, supporting his community by fundraising for food banks, and plans tasting events with locally owned mom and pop restaurants.