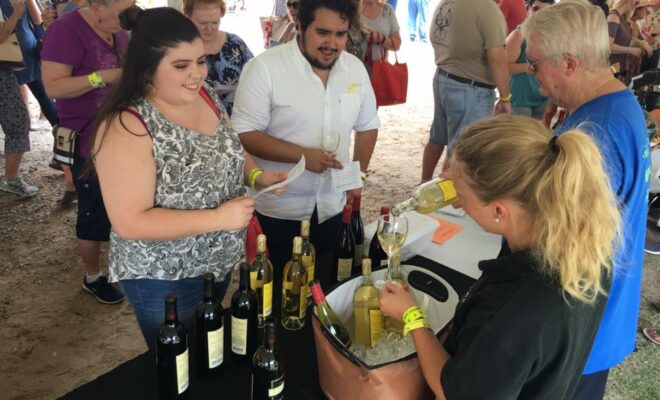 entertainment
Wine Fest brings live music and wine tasting to Historic Montgomery
By |
MONTGOMERY COUNTY, TX – Presented by Suddenlink, the Montgomery Wine and Music Fest is Back! After a social distanced wine hop last year, the Montgomery Area Chamber of Commerce's Wine & Music Fest will return to Historic Montgomery offering tastings of over 40 local wines from 15 participating wineries on Saturday, September 18 starting at 10:00 a.m. and continuing until 9:00 p.m.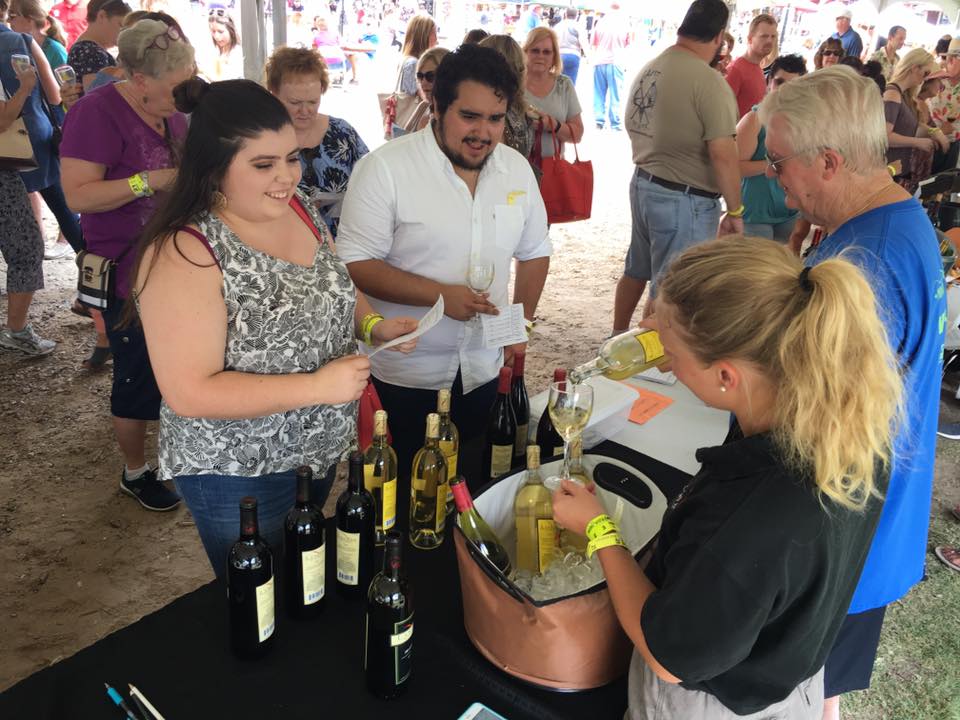 The Winefest 2021 is In Person, Downtown Historic Montgomery, with Live Music + Great Wine! 
"It is so refreshing to be able to welcome attendees back to our 'home' of Historic Montgomery with the participating wineries sharing the good vibes of the community in our quaint town. Suddenlink has stepped in to provide great support this year as our presenting sponsor, and we are proud to share their community partnership! It speaks loudly when our businesses get involved with supporting the City, the schools, the Chamber, and all that is important to the residents that live here." 
The event will showcase veteran and new wineries this year! Participating wineries include Bernhardt Winery, B|E Winery, Flat Creek Estate, Froggy Wines, Golden Oaks Micro Cellar, H-Wines, Haak Vineyard & Winery, Messina Hof Winery, Pleasant Hill Winery, Teysha Vineyards, The Ferm Meadery, Threshold Vineyards, Texas Star Winery, West Sandy Creek Winery, and Whitley Vineyards. 
Listen to live music throughout the festival on both the Main Stage and the Woodforest Stage with ten local bands ending with local legend, the Josh Fuller Band performing on the Woodforest Stage at 5:50 pm and Country Singer/Songwriter Kyle Park on the Main Stage at 7:30 pm. 
Main Stage
Rayah Grace 11:30-1:00 pm
Wesley Ialacci 1:30-3:00 pm
Jaryd Lane 3:30-5:00 pm
Jon Stork 5:30-7:00 pm
Kyle Park 7:30-9:00 pm 
Woodforest Stage
Michael Player 11:00 am-12:00 pm 
Sierra Bernal 12:20-1:50 pm 
Jeremy LaMont 2:10-3:40 pm 
Cadillac Blues Band 4:00-5:30 pm 
Josh Fuller Band 5:50-7:20 pm
The event is free to attend with a free shuttle from parking area located at 14420 Liberty Street to the start of the festival. As always, the city of Montgomery is family and leashed-dog friendly. Purchase a $5 all-day wristband for kids to enjoy the Children's Area with activities just perfect for them (accompanied by adults). 
Curt Allison, Community Engagement Specialist at Suddenlink is grateful they can be actively connected to the local community.
"Montgomery is one of those tight knit local communities doing really big things. Our team is excited to partner with the Montgomery Area Chamber by supporting WineFest 2021. Suddenlink is looking forward to doing business in this area of the county on a regular basis as we continue to grow. Thank you for the opportunity to be a part of this event."
Pre-sale tickets are $25 with a package that includes 5 tastings and a souvenir glass. Wine Tasting packages and additional tasting tickets can be purchased online in advance, or at the event. Packages during event will be $30. Pre-sale packages may be purchased locally at Amegy Bank, H-Wines, The Rancher's Daughter, Whitley Vineyards, or Woodforest Bank in Montgomery. Volunteer opportunities and tickets are available at www.MontgomeryWineFest.com. The Montgomery Area Chamber of Commerce invites you to learn more the Montgomery Wine and Music Fest by following their Facebook Page at www.facebook.com/MontgomeryWineandMusicFest. 
Learn more about becoming a Chamber Member or the upcoming opportunities at www.montgomeryareachamber.com. Email Shannan Reid at admin@MontgomeryAreaChamber.com with questions or call the Chamber at (936) 597-5004. Follow their Facebook at www.facebook.com/MontgomeryAreaChamber. The Montgomery Area Chamber can also be found on Instagram @macc_tx or www.linkedin.com/company/macc_tx.