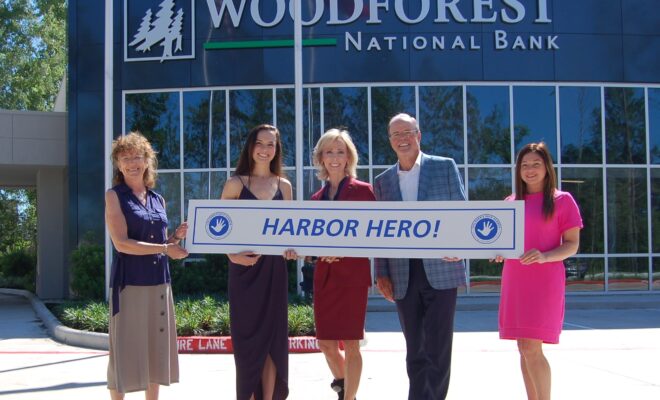 Lifestyle
Woodforest Charitable Foundation recognized as "The Harbor Hero" by Children's Safe Harbor
By |
MONTGOMERY COUNTY, TX – Children's Safe Harbor recently recognized Woodforest Charitable Foundation as "The Harbor Hero," thanking the organization for its contributions over the years.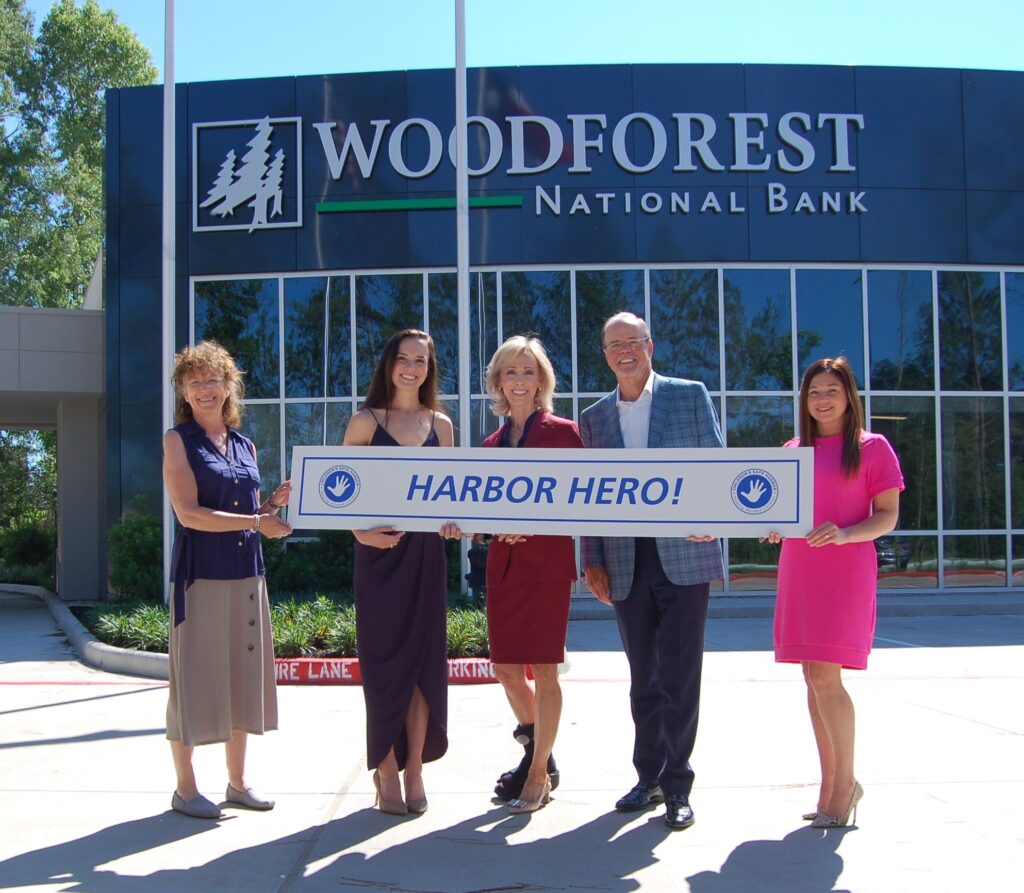 Children's Safe Harbor provides specialized services to children in response to trauma from sexual assault, severe physical abuse, sex trafficking, and witnessing violence. As a nationally-accredited nonprofit children's advocacy center organization serving Montgomery County, Walker County, and San Jacinto County, Children's Safe Harbor is part of a nationwide effort to heal the trauma and facilitate justice for abused children ages 2 through 17 and their families. 
Victoria Constance, MSPH, Ph.D., Executive Director of Children's Safe Harbor, notes, "Woodforest Charitable Foundation has been an instrumental supporter of our organization for more than a decade. Their contributions have assisted with our operational expenses, and they have been a pacesetter for our capital campaign for our new building plans. This building will serve as a gateway that brings everyone together to serve child victims of abuse. Woodforest's longevity and commitment to our community through their investments have made a significant impact on the lives of so many children and families, and we are eternally grateful for their support. Especially as we continue our capital campaign initiatives."
Children's Safe Harbor is a 501c3 nonprofit corporation. For more information about our capital campaign, visit https://childrenssafeharbor.org/capital-campaign. If you suspect a child is in immediate danger, call 911 or (800) 252-5400 for the Texas Child Abuse Hotline.