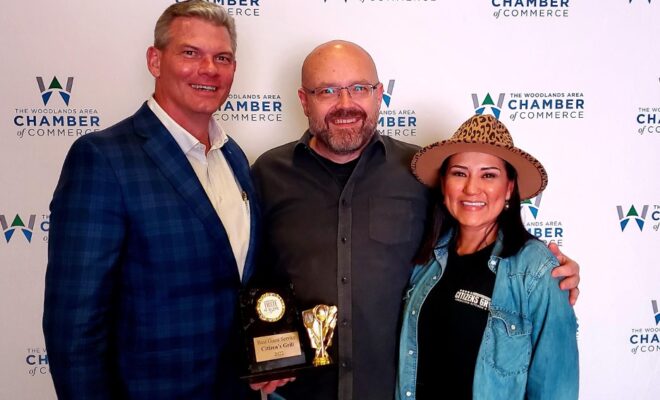 Photo Credit: Nick Rama
Food & Drink
The Woodlands Chamber 2022 Taste of the Town Restaurant Month Winners announced
By |
The Woodlands Area Chamber of Commerce hosted their 2022 Taste of The Town – Restaurant month VIP Reception on Tuesday, February 8, 2022 at Citizens Grill. Winners of this year's Taste of The Town were announced and awarded with Best Cocktail, Best Appetizer, Best Entrée, Best Dessert, and Best Guest Services.
View photos taken by Nick Rama from the event on the Hello Woodlands Facebook page below and here:
Taste of the Town 2022 Restaurant Month allowed guests the opportunity to discover new restaurants, support their current favorites, and promote local businesses for the area. One ticket per individual allowed guests to receive exclusive, chef-created tastes from over 35 participating restaurants.
The winners of the various categories were:

• Best Cocktail was awarded to Local Pour who offered samples of their brisket meatballs, pepper poppers, tamale pops, wagyu sliders, boozebery punch, draft beer selection, zeppelin nitro peach tea.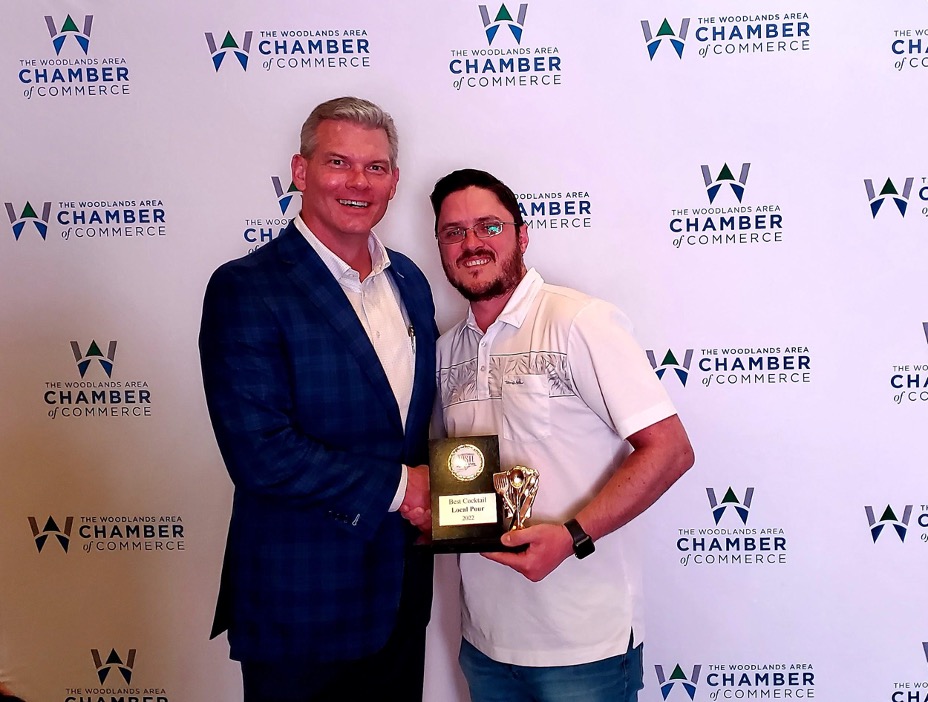 • Best Appetizer was awarded to Tapped DraftHouse & Kitchen who offered a sample of their Mini Bavarian Pretzel, Cilantro Ranch Fries, Mini Buffalo Sliders, Hummus with flatbread and veggies.

• Best Entrée was awarded to Island Fin Poke who offered a poke bowl.

• Best Dessert was awarded to Press Waffle The Woodlands who offered three taste samples: The House, The Happy Camper, The Southern Belle.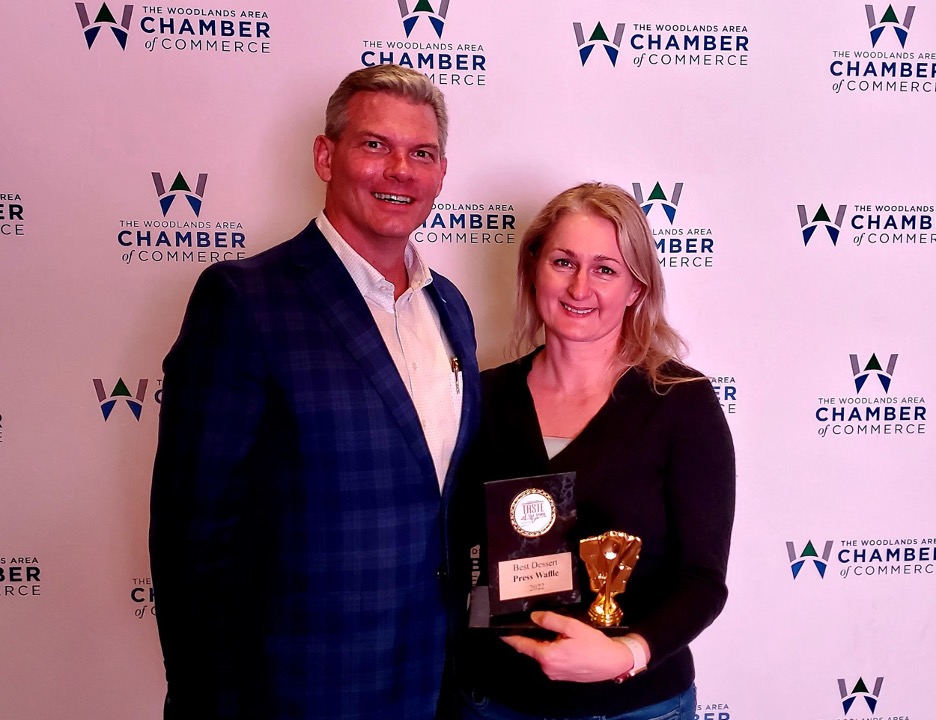 • Best Guest Service was awarded to Citizens Grill who offered beef tenderloin with a portobello mushroom slice and chimichurri sauce on wild mushroom risotto, jalepeño cream corn, back jalepeño Mac 'n Cheese balls and carrot cake.
Taste of The Town is an annual event hosted by The Woodlands Area Chamber of Commerce. It is a paradise for foodies looking to fulfill their cravings and sample local area cuisine, while showing businesses in the community support. Chamber members, who are a part of the food and beverage industry, are encouraged to join. The Chamber is encouraging eligible members to showcase their best dishes and to sign up for the 2023 Taste of The Town.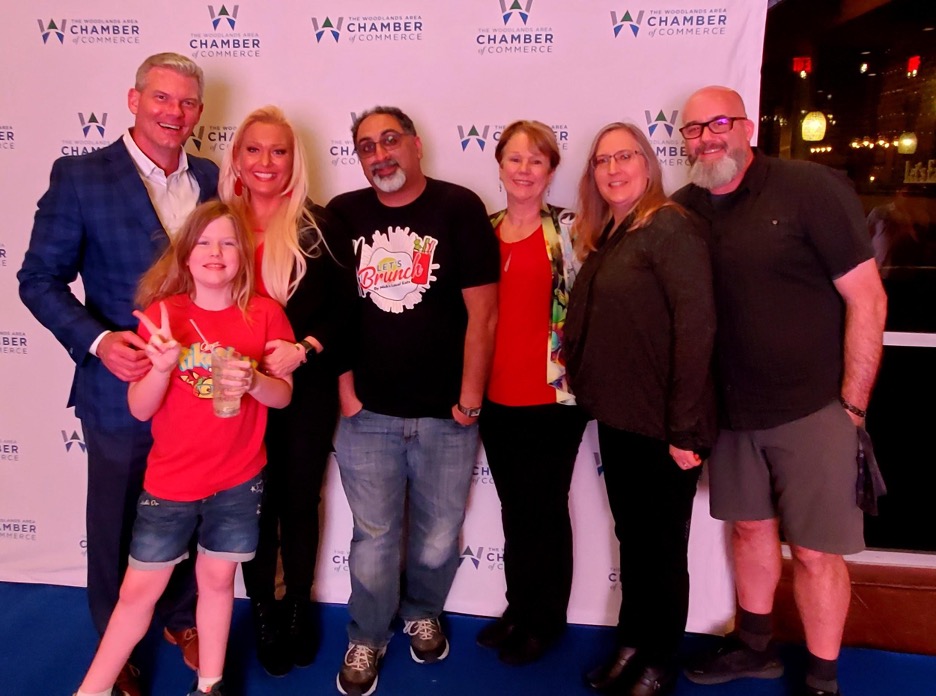 For more information, please contact Jennifer Moore, Event Coordinator at Jennifer.moore@woodlandschamber.org or Chazzette Adams, Director of Marketing & Communications at chazzette.adams@woodlandschamber.org.
Source: The Woodlands Area Chamber of Commerce
Photography by Nick Rama; Nick Rama is a food writer, contributor of Hello Woodlands, and shares his restaurant experiences on Nick's Local Eats at NicksLocalEats.com and the TX BBQ, Burgers and Brew Facebook page. Nick enjoys helping the small business owner, supporting his community with fundraising for food banks, and plans tasting events with locally owned mom and pop restaurants.