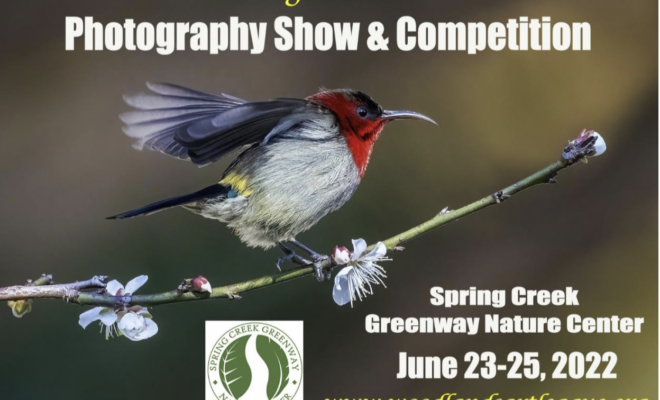 Art & Culture
Woodlands Art League Announces Photography Show & Competition
By |
THE WOODLANDS, TX – The Woodlands Art League announces its Summer 2022 specialty show; the first one dedicated to the art of photography and digital media. The show will be held at the Spring Creek Greenway Nature Center, 1300 Riley Fuzzel Road in Spring (77386). Show dates are June 23-25, 2022, and additional details and entry forms can be found on the Woodlands Art League website www.woodlandsartleague.org.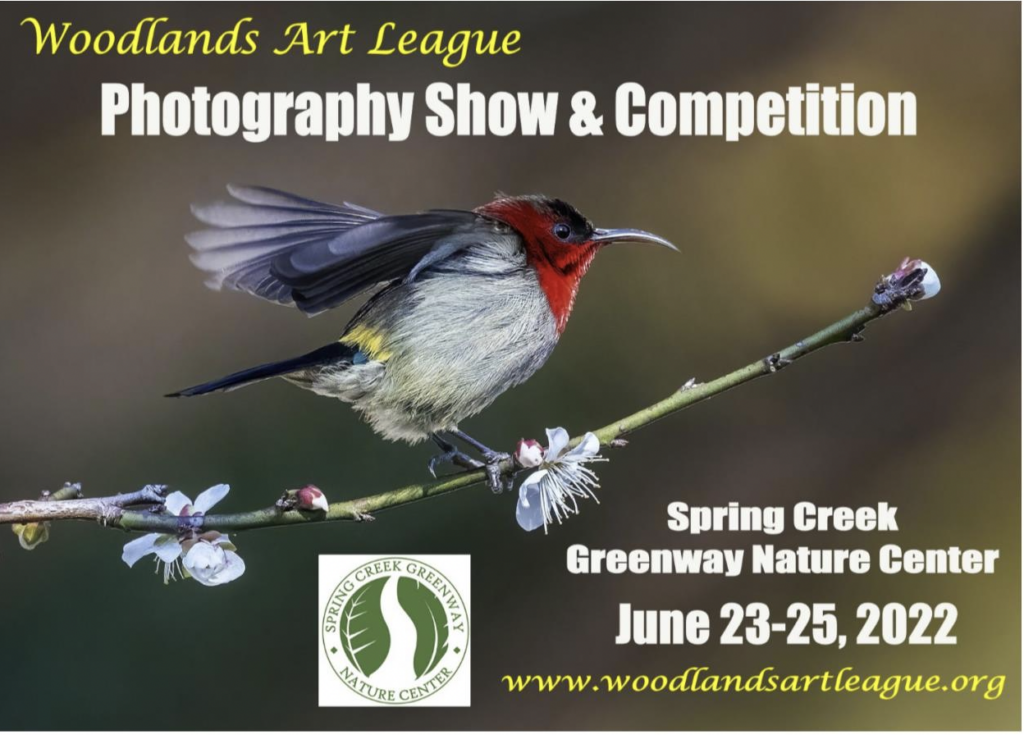 The public is invited to participate in this competition which will include categories such as landscapes, mixed media, digital art, macro, animals, florals, and more. Prizes will be awarded to both adults and children in all categories. Prizes will be given out the last day of the show at an award ceremony and reception.
The Woodlands Art League is a 501(c)(3) organization that was founded in 1981. Over the years WAL has sought to promote local artists and help our community with art and volunteerism. We've been a charity partner with various local councils, charities and foundations and are seeking to augment these philanthropic endeavors. Please visit www.woodlandsartleague.org for more information about us and this fun family event that celebrates the beauty of nature at one of our county's hidden gems.