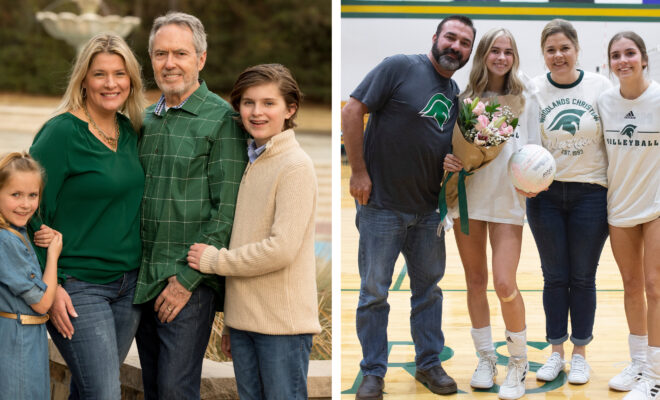 Events
Woodlands Christian Announces Foster Fence as Presenting Sponsor for Annual Auction & Gala
By |
THE WOODLANDS, TX – The Woodlands Christian Academy is proud to announce Foster Fence and the Holloway family as the presenting sponsor for the upcoming gala – A Night at the Opera. Chaired by Amy and Tony Torres, the event will take place on April 29, 2023, at The Woodlands Waterway Marriott. Event proceeds will go toward the Fine Arts Education Complex.
Foster Fence is a family-owned business that has been serving the Houston area since 1972. The company provides a wide range of fence solutions, including residential, commercial, and industrial projects. When asked about their sponsorship, the Holloway family said, "Sponsoring an event is like a tithe or an offering, we are just giving back to the Lord a portion of what He has given us in order to further His kingdom here. We pray that God is glorified in everything that is done at TWCA and generations of young people bring glory and honor to His name."
In addition to Foster Fence's generous sponsorship, Marabou Midstream Services and the Dunnavant family matched the support of the Presenting Sponsor as a Capstone Society Member. The Dunnavant family has been a long-time supporter of the school, and when asked about their involvement, they said, "We support the school because we know that we're supporting this common vision of our children developing a personal relationship with Jesus Christ and receiving a quality education as a bonus."
Woodlands Christian is grateful for the support of Foster Fence, Marabou Midstream Services, and all of the sponsors who make this event possible. The Auction & Gala is one of the school's biggest fundraising events and will be an evening of inspiration and celebration, as the community comes together to raise funds for the new Fine Arts Educational Building and Amphitheater.
Woodlands Christian offers a rigorous academic program and encourages students to use their gifts and talents creatively. The Fine Arts department has experienced tremendous growth over the last year with the addition of a dance program and graphic design & photography class. Woodlands Christian is now enrolling grades PreK – 12th, with a waitlist, for the 2023-2024 school year.
The Woodlands Christian Academy is a PreK – 12th grade college preparatory school that integrates learning with biblical faith and challenges students to reach their highest potential – spiritually, academically, physically and socially. For more information visit twca.net.