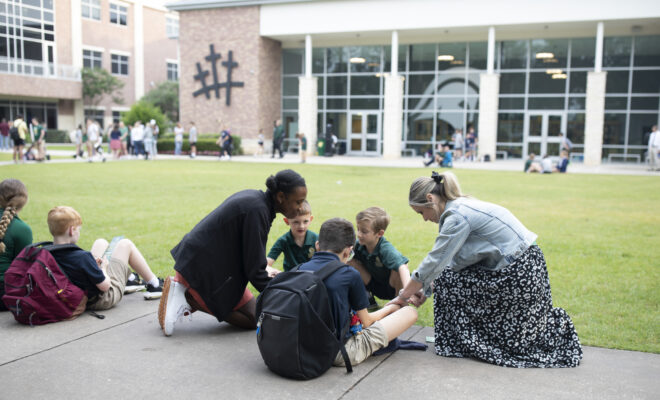 Photo courtesy of The Woodlands Christian Academy
Events
Woodlands Christian community gathers for National Day of Prayer
By |
On Thursday, May 4, 2023, The Woodlands Christian Academy (TWCA) held a National Day of Prayer event. The entire school community gathered outdoors in front of the Daniel Student Life Center to pray together for the nation, its leaders, and for the school community.
The theme for this year's event was "Pray fervently in Righteousness," based off of James 5:16, which reads, "Therefore confess your sins to each other and pray for each other so that you may be healed. The prayer of a righteous person is powerful and effective." Students helped pass out prayer cards during carline and at the event with suggested prayers.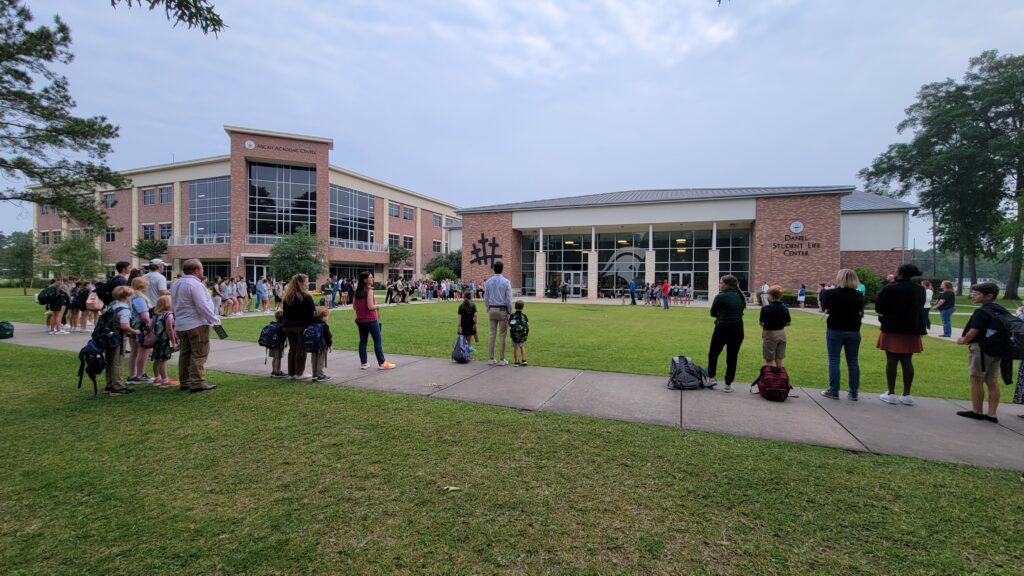 Everyone was invited to pray individually and in small groups, and then closed with a collective prayer. Spiritual Coordinator, Aaron Marez, said, "It's always encouraging to see our school community come together as one body to pray. It's nice to see parents join their student on campus in prayer. Our partnership extends beyond education, and includes spiritual development."
The National Day of Prayer is an annual observance held on the first Thursday of May, encouraging people to pray for the country and its leaders. TWCA's National Day of Prayer event is unique for a school. As an independent Christian school, TWCA has the freedom to incorporate faith-based practices into the curriculum and campus life.
The Woodlands Christian Academy offers a rigorous academic program and seeks to raise servant leaders who will impact the world. Faith is integrated in the curriculum and co-curricular activities, providing students with a distinct college prep experience unlike any other. Woodlands Christian is now enrolling grades PreK – 12th for the 2023-2024 school year with waitlists forming. For more information visit twca.net. 
Advertisement