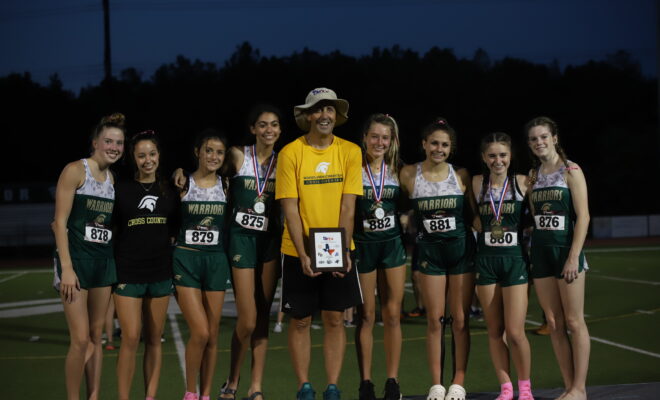 Photo Credit: The Woodlands Christian Academy
Fitness & Sports
Woodlands Christian Cross Country Program wins Boys and Girls District Champions
By |
The Woodlands Christian Academy's cross country program added two more trophies to its already well-stocked collection. Both the girls and boys teams won the TAPPS 5A District 6 Championship meet on Thursday, October 21st that was held on TWCA's campus.
The Lady Warriors claimed their 7th consecutive district title in the 3,200-meter race by a margin 11 points over Fort Bend Christian Academy, Frassati Catholic, Lutheran South and The Emery/Weiner school. Leading the way for the Warriors was senior Lindsay Worthington who came in 3rd place. Sophomore Zoe Calamani (4th) and freshman Florence Shirley (10th) each earned top-10 finishes, with Shirley setting a personal record, nine seconds faster than her previous best time. Seniors Isabella Krantzcke (11th) and Ellie Johnson (12th) rounded out TWCA's top five runners — which count toward their overall score. The Warriors showcased "pack running" effectively, finishing with a time spread of only 38 seconds between their #1 (Worthington) and #6 runners (Brynnah Stowell).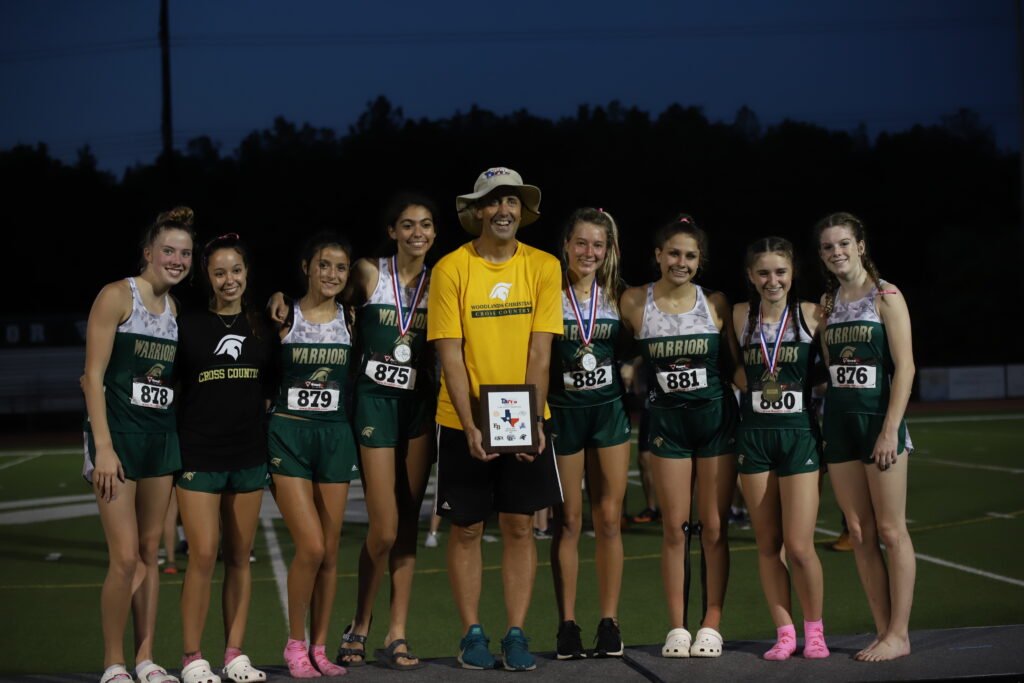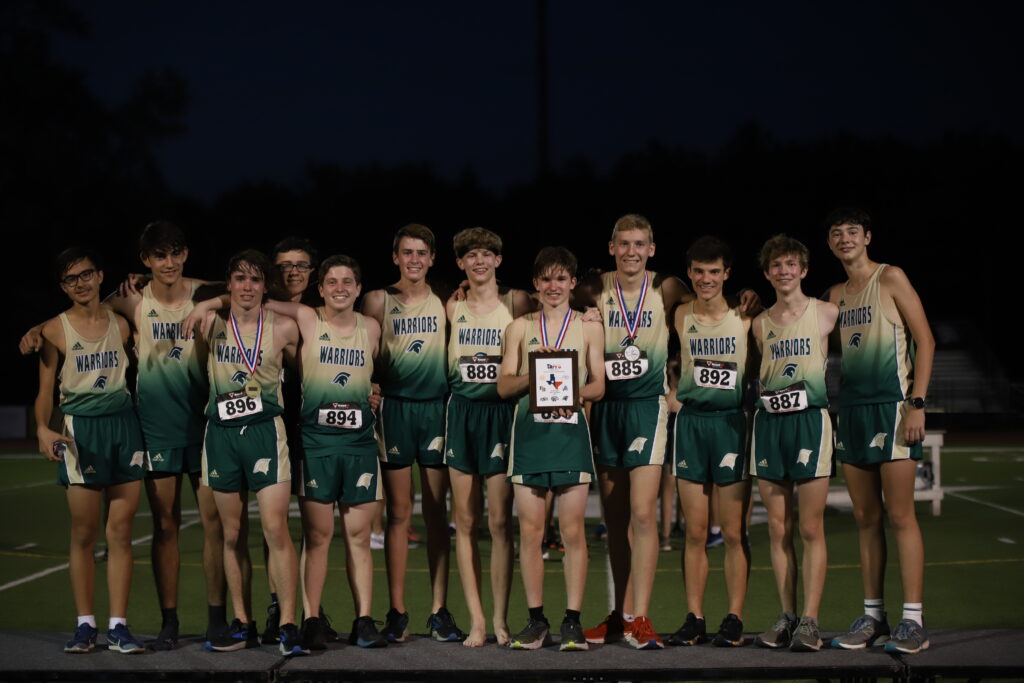 In a similar fashion, the boys cross country team took home their 6th consecutive district championship. Four Warriors placed in the top 10 — Zach Bagnoli (5th), Hudson Howard (6th), William Bennett (7th), Lucas Trevathan (8th) — and TWCA added two more top-15 finishers in Seth Culberson (12th) and Philip Catron (13th). TWCA's 5th and 6th runners (Culberson and Catron) proved vital to the Warriors 'title, as they secured a two-point victory over Lutheran South in waning moments of the 5,000-meter race. Three Warrior runners set personal records and five ran season best times in the race.
"We've had some amazing athletes come through our program the last 13 years," head coach Tom Earle said. "They've each help establish a consistently solid program."
"We appreciate the dedication, early mornings and commitment from all athletes (and our parents) this season," Earle added. "While the season now ends for some, we know that the program will stick together and encourage each other as we prepare for state."
Both teams are now getting ready for the TAPPS State Championship, which will be held on Monday, November 1st at 1:15 p.m. (boys) and 2:20 p.m. (girls) at Cottonwood Creek Golf Course in Waco, Texas.
Advertisement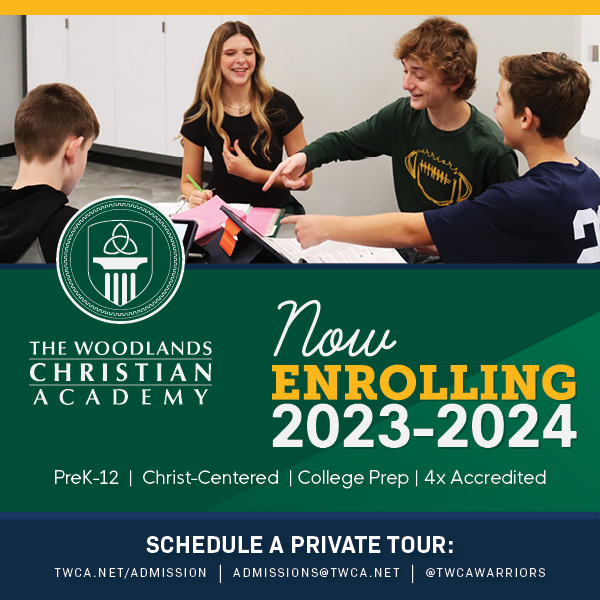 The Woodlands Christian Academy is an independent, Christ-centered college preparatory school that integrates learning with Biblical faith and spiritual growth, and challenges students to reach their highest potential – intellectually, creatively, physically and socially – for the glory of Jesus Christ. For more information visit twca.net.
Source: The Woodlands Christian Academy