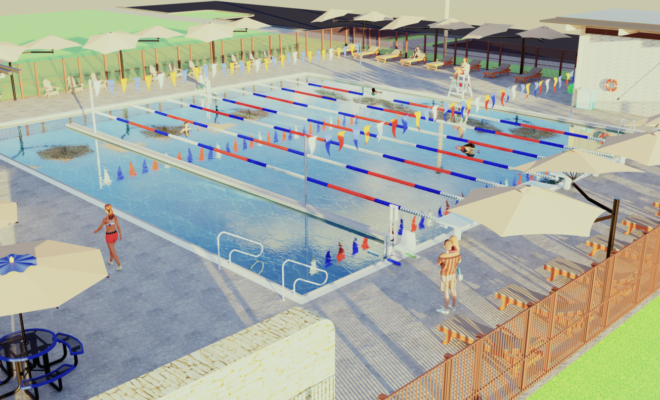 Photo Credit: YMCA of Greater Houston
Fitness & Sports
YMCA of Greater Houston to build Aquatics Center at Holcomb Family YMCA
By |
The YMCA of Greater Houston announced plans to begin construction on Phase 2 of the Holcomb Family YMCA. The center will construct an aquatics center featuring a pool with eight lanes and two additional teaching lanes. A prayer wall and restroom will also be developed during the Phase 2 building process. The Holcomb Family YMCA is situated on the shores of the beautiful 100-acre Lake Holcomb on Imperial Promenade Drive, near Highway 99/Grand Parkway in the Falls at Imperial Oaks Development, located in Spring, Texas. Construction for phase 2 began in May 2023 and the estimated completion goal is January 2024. 
"We are incredibly excited to expand services with our new aquatics center. We believe this addition will add another element for us to bring families and individuals together," said Chris Butsch, District Executive Director, YMCA of Greater Houston. "The Holcomb YMCA has become a gathering place for individuals and families from all backgrounds, perspectives and generations. As with Phase 1 of our project, we hope to continue our welcoming and innovative spirit with unique designs and programs."
With one of the top swim programs in the country, the YMCA of Greater Houston has a large impact on the community. The construction of a new aquatics center will help the YMCA provide more opportunities for children to learn safety tips, take swim lessons and gain confidence around the water. Adults can take advantage of the pool for recreational swimming and group exercise. Swimming instills confidence, endurance, determination, teamwork and more. The Y is committed to the safety of our community around water, and all YMCA aquatics programs are under the supervision of highly skilled and certified lifeguards and instructors.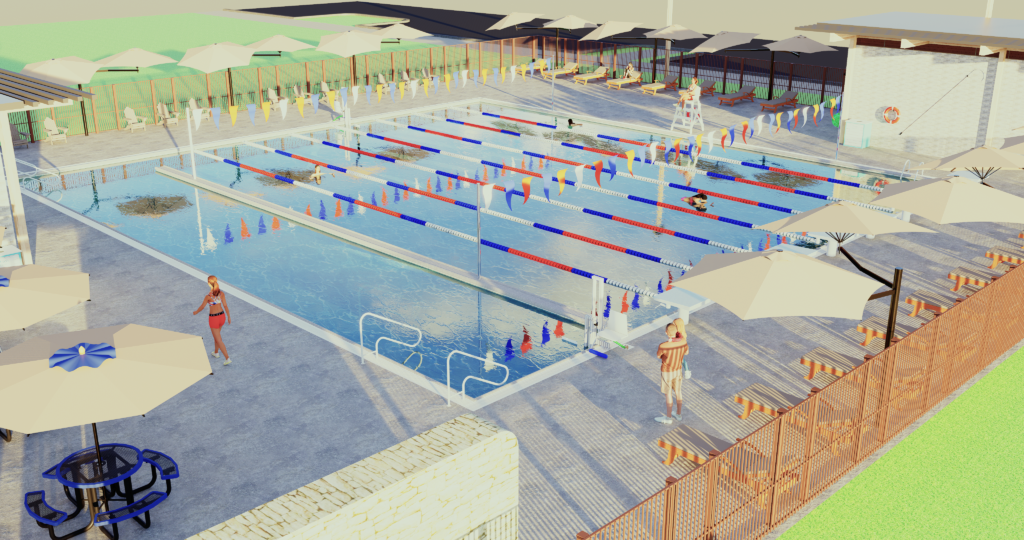 The newly constructed and existing amenities are intended to inspire both adults and children to thrive. Members can participate in wellness activities, swimming, group exercise classes, sports clinics, youth enrichment programs and more at the Holcomb Family YMCA. Social and community areas located throughout the center provide more opportunities for interaction and relationship building with others in the community.
Phase 1 of the Holcomb Family YMCA was completed in December of 2021. This unique and innovative center completed amenities including a 12,000-square-foot pavilion with turf, multi-purpose court for basketball, pickleball and other sports. In addition, there is a one-of-a-kind outdoor fitness center, large multi-purpose sports fields and a shipping container village which accommodates various YMCA programs. The initial expansion was a result of a donation from Jim Holcomb, Dick Weekley and David Weekley.
For more information about the YMCA of Greater Houston or ways to get involved, please visit www.ymcahouston.org, and follow the organization on Facebook @YMCAHouston and Instagram @YMCAHouston.
About YMCA of Greater Houston
Founded in 1886, today the Y remains committed to the health of more than half a million people in Greater Houston who learn, grow and thrive through programs and services at our 25 centers. Strengthening community is our cause. Together, we connect active, engaged Greater Houston Area residents to build a better us.