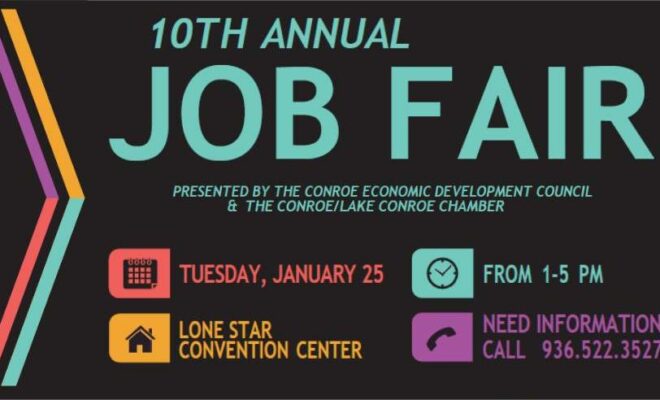 Business
10th Annual Conroe Job Fair to Fill Key Roles, Jumpstart Careers
By |
CONROE, TX – The 10th Annual Conroe Job Fair presented by the Conroe Economic Development Council (Conroe EDC) and the Conroe/Lake Conroe Chamber of Commerce will be held Tuesday, January 25 from 1:00-5:00 p.m. at the Lone Star Convention Center in Conroe. Careers in education, welding, manufacturing, hospitality, human resources, sales, and more are set to be featured. An updated list of companies and job openings can be found here.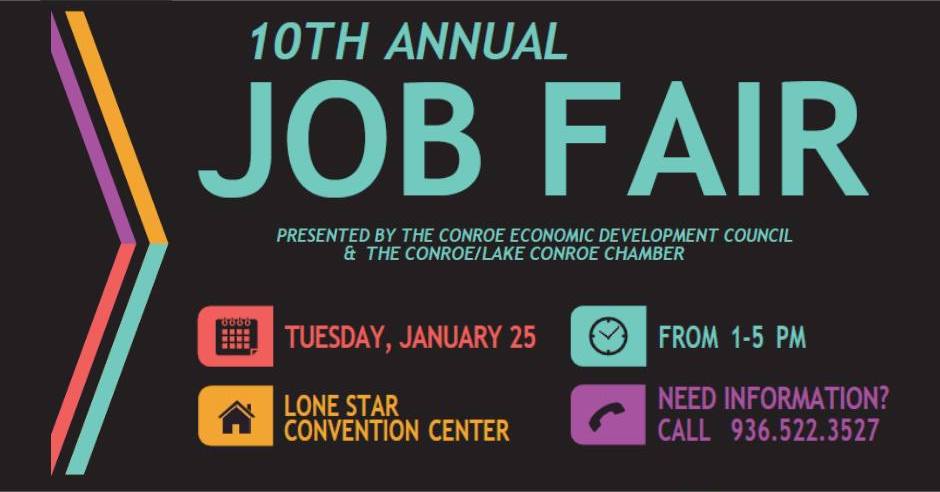 The event returns to in-person after taking place virtually in 2021. The 2020 Conroe Job Fair welcomed nearly 600 job seekers and more than 50 companies and organizations hiring for open positions.
"Despite the challenges presented by Covid-19, Conroe is open for business and local companies are eager to hire," said Jennifer Matthews, Associate Director of the Conroe EDC. "There are great opportunities for strong careers in Conroe. The job fair can be a catalyst for companies and job seekers to take their next step."
Job fair attendees will be able to apply to win a scholarship from Lone Star College. The scholarships can be used to learn additional career skills or to enhance current skills needed to find a job.
Lone Star College and Workforce Solutions are assisting the Conroe EDC and Conroe/Lake Conroe Chamber with the execution of the job fair. ResourceMFG and Crown Cork & Seal are presenting sponsors. Lone Star Convention & Expo Center is the facility sponsor and Colortech Direct is the print sponsor.
What: 10th Annual Conroe Job Fair
Where: Lone Star Convention Center, 9055 Airport Rd., Conroe 77303
When: Tuesday, January 25, 1-5 p.m.
Who: More than 50 companies & organizations host hundreds of job seekers
The mission of the Conroe Economic Development Council is to enhance the strength and stability of the greater Conroe economy through the support of existing industry and the attraction of manufacturing and service sector business, which bring new capital and employment opportunities into the community.