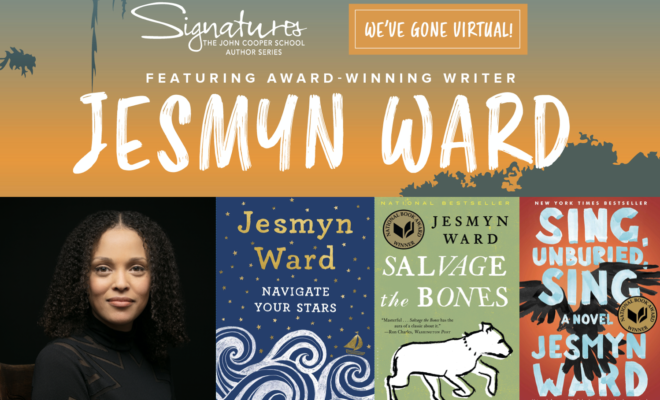 Art & Culture
2020 Signatures Author Series to Feature Virtual, Interactive Experience
THE WOODLANDS TX – Steering Committee members of the 16th Annual Signatures Author Series sponsored by The John Cooper School Fine Arts Council have finalized the many aspects that go into the first ever virtual presentation of this annual literary event.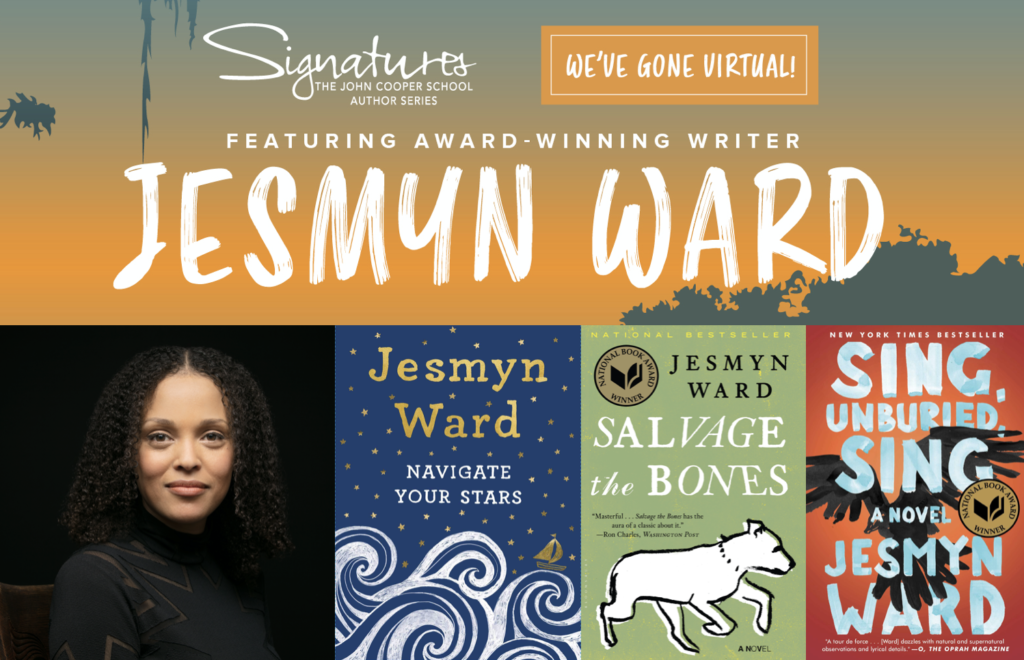 On December 4, audience members from far and wide will experience enhanced opportunities to interact with the featured author, two-time National Book Award winner Jesmyn Ward.
The virtual Signatures event features a VIP online experience for top level table sponsors to speak directly with Ward, as well as the opportunity to participate in a drawing for prizes related to Ward's insightful and heartwarming novels. "Proceeds support the fine arts at Cooper and help ensure that we can continue to bring bestselling authors to our greater community each year," said event co-chair Lisa Hollingsworth.
2020 BENEFICIARY
As is tradition, a portion of the proceeds from the Signatures event will be given to a local literacy organization. Over the past 15 years, Signatures has donated more than $57,000 to local organizations to promote literacy in our community. The 2020 beneficiary is Children's Books On Wheels (CBOW).
"For the past 16 years, CBOW has provided educational and community resources to Montgomery County, serving a diverse population that is predominantly at or below the poverty level and we are pleased that they are this year's recipients," said co-chair Malin Melin. For more information, visit www.childrensbooksonwheels.org.
FABULOUS DRAWING PRIZES
A drawing that includes prizes related to the featured author's books is another Signatures tradition. A one-of-a-kind step stool, designed and handmade by a local craftsman and signed by Jesmyn Ward is featured as well as a two-night trip for two to Natchez, Mississippi and a two-night trip for two to New Orleans, each with fascinating itineraries. Also featured as a prize, is a basket of popular items from Laurel Mercantile, featured in the HGTV Home Town show. Rounding out the drawing items is a collection of Jesmyn Ward's books along with signed books from previous Signatures Author Series authors.
Drawing tickets are $25 each or 5 for $100 and can be purchased by calling 281.367.0900 ext. 2441. The drawing will be held virtually on December 4 following the virtual event.
SCHEDULE OF EVENTS
The schedule of events includes a VIP Meet and Greet at 11:00 a.m., Opening Remarks, Introductions, and a Special Video Presentation and Jazz Performance at noon and the Virtual Keynote Presentation and Conversation with Jesmyn Ward at 12:30 p.m., followed by an audience Q&A. Virtual individual tickets are $125 for one virtual login and a signed copy of Ward's book. Table sponsorships are available at varying levels. Tickets can be purchased at www.johncooper.org/signatures.
For more information about this unique experience and virtual table sponsorships, or to register to attend, log on to www.johncooper.org/signatures or call the Advancement Office at 281.367.0900 ext. 2441.
The John Cooper School is a PK-12 independent, college preparatory day school that has been serving The Woodlands and greater Houston area since 1988.
For more information, visit www.johncooper.org.