Events
23rd Annual Lighting of the Angels set for December 1
By |
SHENANDOAH, TX – Like all things since the start of 2020, Lighting of the Angels (LOTA) on December 1, from 6:00 – 8:00 p.m., will be the same but different – "another new normal."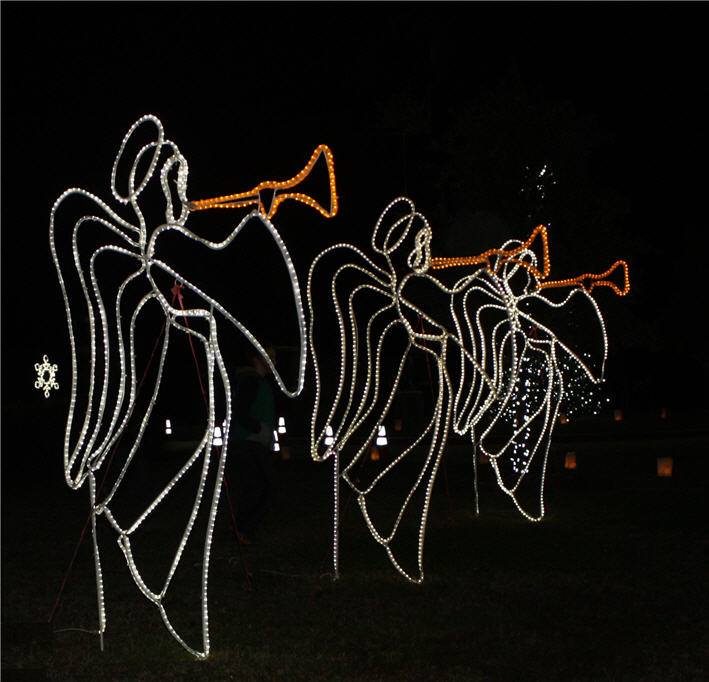 This year's event has been planned so that attendees and volunteers can be as safe as possible. All visitors are asked to wears masks. Even though the event is basically outside, we still expect crowds at the different stations as well as in the seated areas. All volunteers and entertainers will be in masks or shields.
The snow ball races will not be an event this year. However the ice slide will be back. We will have a variation on the camel rides with only one camel that will be joined by a donkey and by a pony carousel. The magician show will not return this year but will be replaced by a wandering magician.
A new addition will be a bucking reindeer, the Christmas version of the Gilley's bull. Children of all ages will be able to ride this as the speed is variable for each child. Stilted characters and the Grinch will be back wandering among the crowds. A children's craft is planned as is a letter to Santa station. Finally, a train ride will be available to children of all ages that will run between the parking lot and the event.
The biggest question answered — YES! Santa will be here. You will have the opportunity to take pictures with Santa using your own cellphone camera or you can take a green screen picture with Santa and get a hard copy photograph. Santa will be wearing a shield for every visit, no exception.
Refreshments will be limited this year to a bag of cookies, a bag of candies and a choice of hot chocolate, hot cider or water. They will be handed out by volunteers.
Finally, another LOTA tradition, the Toys for Tots donation box will be available for donations of new, unwrapped toys for children of all ages. 2020 has impacted so many families financially that this is an easy way to ease the stress of providing Christmas for their children.