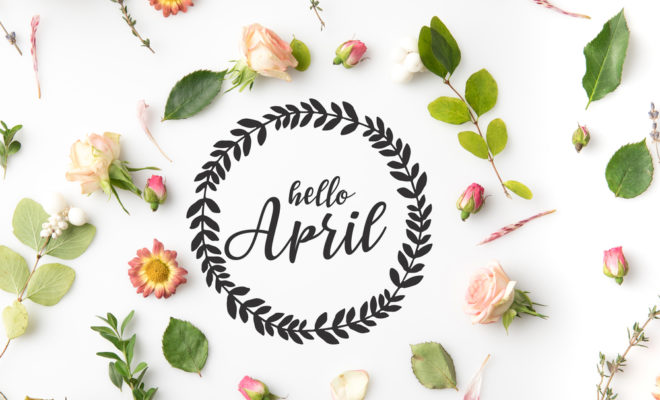 Calendar
31 Things To Do in April
By |
Hello Woodlands's "31 Things To Do" monthly guide highlights events, activities, and things to do this April in The Woodlands and Montgomery County area that can be enjoyed online or while practicing social distancing PLUS ways to support local and give back. Be sure to check back on Hello Woodlands for updates!
If there is any opportunity for the Hello Woodlands team to help communicate news, important updates, and/or highlight a story or need, please let us know by emailing info@hellowoodlands.com.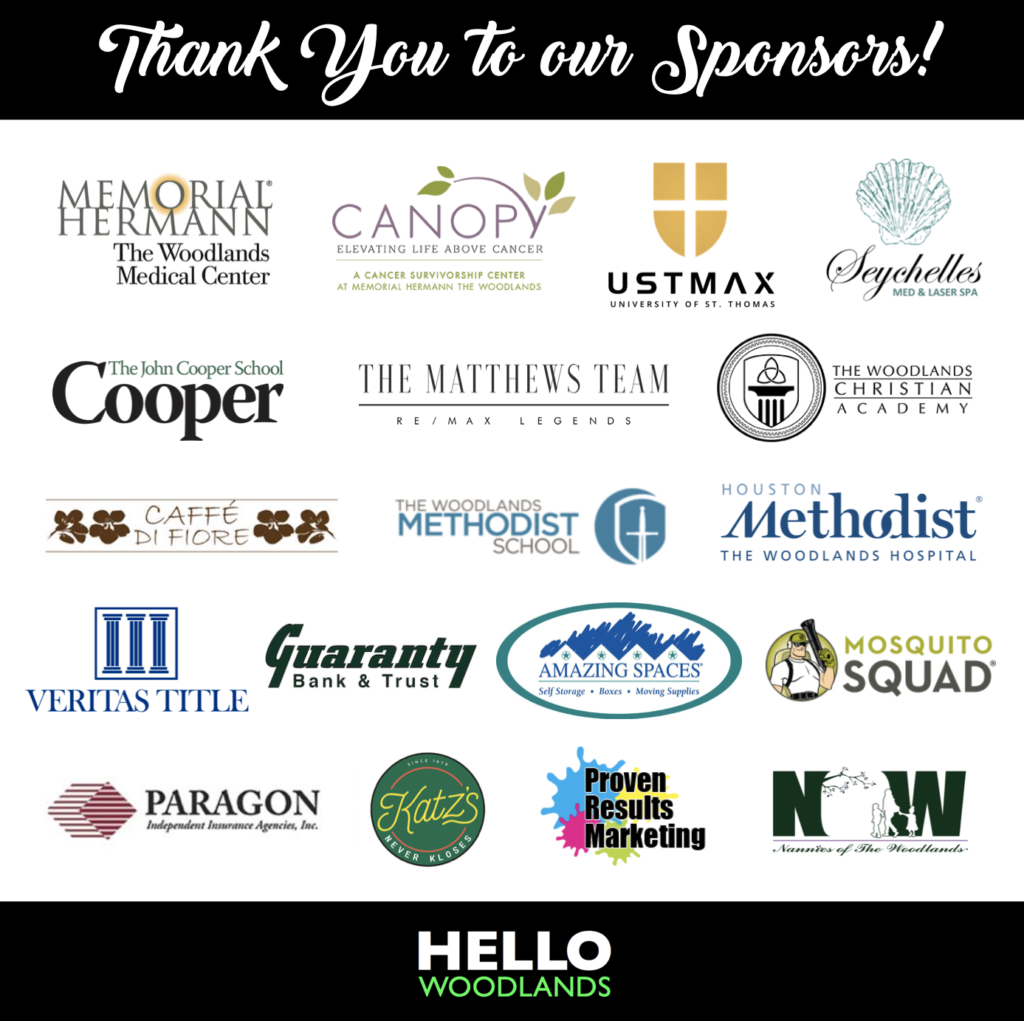 APRIL 2021
FEATURED EVENTS
*Please note that events, programs and details are subject to change due to the current environment and regulations, orders and recommendations due to COVID-19.
April 2 – Good Friday Community Wide Easter Service – On April 2, Gather to remember the loving sacrifice of Jesus with a communion service and cross raising on Good Friday at 7:00 p.m. outdoors on The Woodlands United Methodist Church Fairway. Bring blankets and lawn chairs! Learn more and view The Woodlands United Methodist Church's full schedule of Holy Week and Easter services and events at https://thewoodlandsumc.org/easter.
April 3-4 – Easter at The Woodlands United Methodist Church – Experience the hope found in Christ this Easter! Come to a joyful celebration at The Woodlands United Methodist Church as we come together to worship the risen Lord. There will be several Holy Week services leading up to Easter from April 1 through April 4. On Easter Sunday, April 4, you will find a variety of traditional, contemporary and modern worship styles in 12 services across two campuses. Bring your family and friends and join the celebration! View the full schedule of Holy Week and Easter services and events at https://thewoodlandsumc.org/easter.
THINGS TO DO
*Please note that events, programs and details are subject to change due to the current environment and regulations, orders and recommendations due to COVID-19.
Anytime – Volunteer, Make a Donation, or Get Involved in a Local Nonprofit Organization! – Learn more about nonprofit organizations in Montgomery County by watching our "Nonprofit of the Month" video interviews here.
Friday–Sunday – Local Farmer's Markets – Visit a local farmer's market in Montgomery County! Learn more about The Woodlands Farmer's Market, Tomball Farmer's Market, Auburn Lakes Artisan Market, Gyspy Caravan Farmer's Market, Rayford Sunday Market, and more on the Hello Woodlands Calendar. Learn More
April – Classes and Programs at Canopy Cancer Survivorship Center – Canopy is open for classes and programs! Canopy is a cancer survivorship on the campus of Memorial Hermann The Woodlands. Canopy is open to men and women, no matter where you were treated, and for any kind of cancer. If your life has been impacted, whether you were the patient or the caregiver, you have a safe haven at Canopy. Learn More
April 2 & 3 – Easter EggTivities – Join The Woodlands Children's Museum for EggTivities on Friday, April 2 and Saturday, April 3 from 10am to 2pm! Children will delight in creating a bunny mask, egg dyeing and embellishing egg carton baskets or a bunny box to carry eggs. Take photos with the Easter Bunny at 10:30am, 11:30am, 12:30pm, 1:30pm. Learn more at https://woodlandschildrensmuseum.org/eggtivities-%f0%9f%a5%9a%f0%9f%90%87/. Member or Non-Member museum admission ticket purchase is required to attend EggTivities which is free with admission. Twenty minutes within the timed session is allowed for EggTivities. EggTivities participants will be seated in order of arrival. Purchase tickets at https://woodlandschildrensmuseum.org/event-tickets/
April 2 & 3 – Easter Egg Scramble – Come out for an opportunity for your little egg-splorers to hunt for Easter eggs at the Rob Fleming Recreation Center! Each egg hunt will include a small craft and refreshments followed by the egg hunt on the field including a special visit from the bunny. Remember your basket camera! Learn More
April 3 – Easter Egg Hunt & Market – Celebrate Easter outdoors with barnyard friends at 7 Acre Woods' large outdoor park with plenty of room to social distance! You can hunt Easter eggs, zip down the new zipline, visit the petting zoo, play mini-golf, play in the old western town of Tombstone, play on the playground, and much more for free, including access to Easter Market with vendors selling their wares. Tickets may be purchased for: Photos with Easter Bunny, Pony & Train Rides, Carnival Games, Paintball, Concessions, Face Painting, & more. Learn More
April 1-30 – Montgomery County Food Bank Mobile Markets – Montgomery County Food Bank is working together with partner agencies to fight against hunger by distributing food and resources to those in need by hosting Mobile Markets throughout Montgomery County. Mobile Markets are temporary drive thru distribution centers where pre-packaged bags of groceries will be provided to Montgomery County residents in need, while supplies last. Residents can drive up to the Mobile Market, stay in their car, and MCFB's partner agencies and trained volunteers will load the groceries safely into their car. Learn More
April 1 – State of Education Presentation – Hosted by the Conroe/Lake Conroe Chamber of Commerce's Governmental Affairs Committee and open to the public, this event features a panel of the area ISD superintendents with an in-depth look at the innovative work being done in our districts to prepare our students for a multitude of career paths that will ultimately represent our region's workforce capabilities. Panelists include: Dr. Curtis Null with Conroe ISD, Dr. Tim Harkrider with Willis ISD, Heath Morrison with Montgomery ISD, and Matt Calvert with New Caney ISD. Learn More
April 2 – Light it Up Blue for Autism Event – The entire courtyard of Market Street will Light it up BLUE for World Autism Awareness Day. Local resources that provide both recreational & therapeutic services will be there to share what they do here in our area. There will be a HUGE puzzle wall for those with Autism or their loved ones to come and put their own customized piece up. This will be a visual reminder to our community of just how many lives Autism touches. Resource participants will be ready to present starting at 6:00 p.m. Lights will go on to shine throughout the night. Learn More
April 3 – Run and Done 3.1 – This chip-timed 5K course will wind throughout the Waterway, providing a scenic route and fun, enjoyable atmosphere fostering friendly competition. The event will be sanctioned by USA Track and Field (USATF) with awards provided for overall male and female, as well as first and second place in both male and female age groups. The 5K race is open to runners of all abilities and recommended for participants ages 10 and older. Register Here
April 3 – Health, Wellness, & Fitness Expo – Family, friends, or workout buddies are all invited to attend the free event and it will take place rain or shine. Bring the kids for Easter and Kid-Friendly activities! Participate in free health screenings from health and fitness experts. Learn More
April 3, 10, 17, 24 – Live on the Lawn – Enjoy live acoustic music on the lawn at Market Street every Friday night starting at 6:30 p.m. Artists from the Sarah Kelly Music School provide family-friendly tunes in a range of styles with a new line-up each week. Learn More
April 3, 10, 18 – Dog Walker Watch – Bring your four legged best friend and learn to recognize suspicious activity and how to report it. Law enforcement and The Woodlands Township Neighborhood Watch staff will provide crime prevention information directed towards dog walkers who act as eyes and ears for law enforcement and for their neighborhood. Whether you own a dog, this important information is also useful for anyone who is routinely out and about in the neighborhood. Win prizes and treats! Each date the event is at a different local park. Learn More
April 4 – Cars & Coffee for a Cause – Those who like their morning coffee with a side of fast cars will be pleased to know that The Woodlands Car Club is bringing its monthly Cars & Coffee for a Cause back to Market Street. In addition to providing a great way to check out beautiful automobiles, the event also raises money for local charities as part of Market Street's Change for Charity program. The contributions from Cars & Coffee for a Cause events, coupled with the amount donated to Market Street's 68 parking meters, make up the total amount given to a selected charity each quarter. Learn More
April 8, 15, 22, 29 – Spring Concert Series – Market Street's Spring Concert Series is free and open to the public. Guests are invited to bring blankets and lawn chairs and sit back, relax and enjoy the live musical performances. Learn More
April 9 – Lunch and Learn at Forest Park – The Woodlands – On April 9th from 11am to 2pm, Forest Park – The Woodlands will host a conversation opportunity with guests in the community. This discussion will focus on the importance of the pre-arranging for celebration of life services. As a thank you, there will be a catered lunch for the first 30 families who RSVP by calling (936) 321-5115. Visit Forest Park – The Woodlands at 18000 Interstate 45 S, The Woodlands, TX 77384 and learn more at https://bit.ly/ForestParkWoodlands.
April 9 – Changes & Chances: An Evening of Awareness, Devotion and Charity – Join CrossWalk Center for a prayerful evening to learn more about CrossWalk Center's Seamless Re-Entry Discipleship program. The keynote speaker is James White, a member of the Texas House of Representatives, who will give an update on the actions of the state's Corrections Committee and the need for re-entry programs such as CrossWalk Center. Learn More
April 10 – Montgomery County Spring Safety Expo – Join local first responders as they share information about their agencies and their jobs including demonstrations and learn about safety in the county. Learn More
April 10-11 – The Woodlands Waterway Arts Festival – The scenic banks of The Woodlands Waterway and Town Green Park will be transformed into an outdoor art gallery featuring the work of over 150 international, national and regional juried artists. A variety of original art including painting, fiber, jewelry, photography, ceramics, glasswork and mixed media will be on display. Live music and children's art activities will provide a fun family experience, and local food, wine, and beer will add to the atmosphere. Learn More
April 11 – The Woodlands Concert Band Performance – World renowned composer Brian Balmages will be a guest conductor as The Woodlands Concert Band performs a concert of his music at Christ Church United Methodist. The Woodlands Concert Band is an adult community organization that allows musicians, and from all walks of life an opportunity to play and perform with a quality group, and is the only community band in Montgomery County. Learn More
April 11 & 18 – Concert in the Park – Concert in the Park is a popular family tradition of free music and fun for all ages at held Sundays at Northshore Park. Blankets, coolers, and lawn chairs welcome. Learn More
April 14 – Economic Outlook Conference – This premier business and economic forecasting event of the year includes a program with dynamic and diverse speakers along with great networking – an unmatched event in The Woodlands. Every year, The Woodlands Area Chamber of Commerce hosts this highly anticipated conference for business leaders to gain insight and knowledge on our economy's trajectory and ways to prepare for the growth to come. National, regional and local speakers are secured to address attendees on the economy's trends and developments. Learn More
Beginning April 14 – Creative Writing Workshop – This 8-week non-credit course, in partnership with the Montgomery County Literary Arts Council, is perfect for writers starting their journey and accomplished authors looking for editing support. Classes begin March 31 and continue every Wednesday 2:00 – 5:00 p.m. The course will be led by 2011 Texas Poet Laureate Dave Parsons. Space is limited. Learn More
April 15 & 30 – Local Blood Drives – Come donate blood and save up to three lives with your donation. One April 15, a blood drive will be hosted by The Woodlands Township, and on April 30 there will be a blood drive at the Branch Crossing YMCA. Learn More
April 17 – Miles for Meals 5K/10K Walk Run – Enjoy a morning fun run through the surrounding neighborhoods of B-52 Brewing Company in Conroe. Walk, jog, run – it's up to you! The course starts and ends at the brewery and guides along the way will make sure you know where to go. This year, there is a VIRTUAL race option since there will be limited capacity for on-site runners/walkers. Miles for Meals benefits Meals on Wheels Montgomery County, which delivers meals to local homebound seniors. Learn More
April 24 – The Sterling Ridge Village Association's Annual Fishing Festival – This family friendly event started out as a small fishing tournament and has grown every year and become a favorite event. Kids and adults gather together and spend a morning fishing and enjoying nature. Have fun and catch a lot of fish, while also taking the opportunity to clean up the park and pond. Learn More
April 24 – National Prescription Drug Take Back Day – The Woodlands Township Neighborhood Watch will host a National Prescription Drug Take Back Day drop-off location at The Woodlands Township Town Hall front parking lot. Drug Enforcement Administration (DEA) assisted by The Montgomery County Sheriff's Office will collect unwanted medications at the site for safe disposal by the DEA. Learn More
April 24 – Conroe KidzFest – This free, family friendly event in downtown Conroe will feature activity villages, live entertainment, activity villages, inflatables, game booths, train rides, face painting, food vendors, and more. Learn More
April 29 – USTMAX Lunch & Learn: Preparing Leaders of Tomorrow – Join UST's Chairman of the Board, Curtis Huff, to hear about his forward thinking approach to establishing UST as an integral part of the community and how local business leaders can help the University prepare the leaders of tomorrow. The McNair Center for Free Enterprise and Entrepreneurship hosts quarterly Lunch and Learn events to share expert knowledge with the community on various topics and promote exciting things that are going on at the USTMAX Center. The Lunch and Learn events are geared toward the business community and presented by University faculty members. Learn More
April 30-May 2 – Insperity Invitational – The Tradition of Excellence returns to The Woodlands Country Club Tournament Course after the 2020 edition of the Insperity Invitational was cancelled due to the COVID-19 pandemic. While spectators will not be permitted access to the golf course during practice rounds and Pro-Am days, golf fans may enjoy free admission to watch 54-holes of competition play Friday through Sunday. Learn More
Visit our online calendar, subscribe to our Email Newsletter, follow us on social media at @HelloWoodlands, and check back for a list of 31 things to do in May 2021!
Contact us at info@hellowoodlands.com to tell us about updated events and more ways we can share about helping our community, supporting local businesses, and things to do in The Woodlands and Montgomery County.
Thank you for your support!