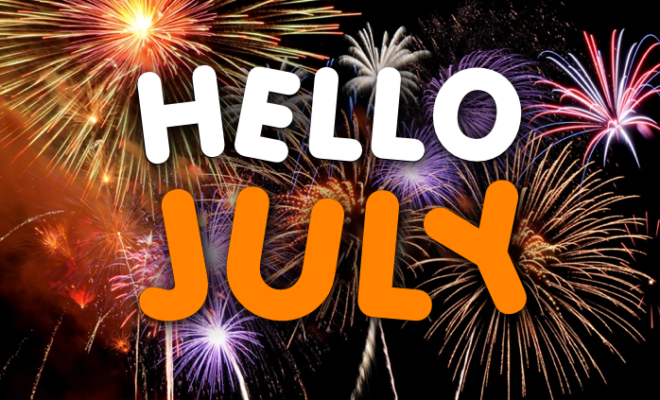 Calendar
31 Things to Do in July 2023
By |
Hello Woodlands' "31 Things To Do" monthly guide highlights events, activities, and things to do this July in The Woodlands and Montgomery County area PLUS ways to give back and support local. Be sure to check back on Hello Woodlands for updates and events!
JULY 2023
FEATURED EVENTS
July 2023 – Classes and Programs at Canopy Cancer Survivorship Center – Canopy is a cancer survivorship on the campus of Memorial Hermann The Woodlands Medical Center. Canopy is open to men and women, no matter where you were treated, and for any kind of cancer. If your life has been impacted, whether you were the patient or the caregiver, you have a safe haven at Canopy. Events are virtual, in person, and hybrid, and include the Breast Cancer Support Group, The Keyes Ingredients healthy nutrition class, Gentle Barre, Bible Study, and more! Learn More
July 5 at 3pm – TIRR Head & Neck Cancer Support Group
July 10 at 12pm – Cancer Orientation for newly diagnosed patients and caregivers.
July 11 at 12pm – Caregiver Support Group
July 11 at 2pm – H-E-B Chef Cooking Connections Charcuterie Workshop
July 18 at 2pm – Coping with Changes Grief Education
July 19 at 12pm – Cancer Education Lecture – Medications & Getting the Most out of your Doctors Visits
July 27 at 1pm – Cancer Support Group
July 28 at 11:30am – Men's Lunch for Men impacted by cancer
July 2023 – Classes and Events at Ardest Gallery – Ardest Gallery, a local fine arts gallery curated by Gallery Director Julie Verville, represents nearly 40, top Texas 2D and 3D visual artists. In addition to its core artists, the gallery will host ongoing events such as monthly group art shows, Coffee Talk with an Artist, Art to Lunch in partnership with local restaurants, poetry readings, musical performances, and art classes/workshops for all ages and skill levels. Ardest Gallery is located at at 25200 Grogan's Park Drive, The Woodlands, TX 77380. Learn more and view upcoming events and classes at https://www.ardestgallery.com/
July 5 & 19 – Oil Painting: Landscapes with Julie Graham
July 7 – Art to Lunch! Guided Tour of "What do you LIVE for?" and Lunch at Amerigo's Grille
July 8 – Glaze Your Own Ceramic Hearts Class
July 15 – Juried exhibition titled "Abstraction" Opening Reception 4-8pm
July 3, 2023 – Star Spangled Salute – This Woodlands tradition gets ready to soar once more! Join The Cynthia Woods Mitchell Pavilion for the Star-Spangled Salute, a Free Event with the Houston Symphony on Monday, July 3, 2023. Gates open at 6:30 p.m. Show begins at 8 p.m. Whether you've been coming for years or are excited to experience it for the first time, Star-Spangled Salute remains the unmissable event that kicks off Independence Day for all. Learn more at https://bit.ly/StarSpangledSalute2023
July 4, 2023 – Red, Hot & Blue Festival and Fireworks Extravaganza – Celebrate freedom in The Woodlands with great food, live entertainment and family fun at multiple locations around The Woodlands! The event culminates with one of the largest fireworks displays in the Greater Houston area. Five locations to choose from: Town Green Park, Northshore Park, Waterway Square, Hughes Landing, Rob Fleming Park. Learn more at www.redhotblue.org.
July 6-August 10, 2023 – Rock the Row Summer Series – Experience Hughes Landing on scenic Lake Woodlands with live music! Rock the Row features local and regional bands playing a variety of favorites from pop and rock to country Thursday evenings from 7 – 9 p.m. Coolers, picnic baskets, blankets and lawn chairs are permitted. Glass is prohibited. All entertainment is weather-dependent and subject to change. Learn more at https://bit.ly/RocktheRow2023.
July 20, 2023 – Cirque de la Symphonie – Cirque and Symphony go hand-in-hand – just like a couple of trapeze swingers! Prepare for a dazzling spectacle of sight and sound as Cirque de la Symphonie returns to The Pavilion! Jaw-dropping feats by the world's greatest aerial flyers, acrobats, contortionists, dancers, balancers, and jugglers pair with breathtaking music performed by the full Houston Symphony in this one-of-a-kind live concert event—perfect for the whole family! Gates open at 7 p.m. Show begins at 8 p.m. Learn more at https://bit.ly/CirquedelaSymphonie
July 22, 2023 – The Woodlands Hills 5th Anniversary Summer Bash – The Woodlands Hills will officially be turning 5 Years old this summer! They are celebrating this milestone by having a Summer Bash Event full of family fun that will take place on Saturday, July 22nd from 3 to 8 p.m. Learn more at www.TheWoodlandsHills.com
THINGS TO DO
Anytime – Volunteer, Make a Donation, or Get Involved in a Local Nonprofit Organization! – Learn more about nonprofit organizations in Montgomery County by reading our "Nonprofit of the Month" interviews here.
Thursday–Sunday – Local Farmers and Artisan Markets – Visit a local market in Montgomery County! Learn more about The Woodlands Farmers Market, Farmers Market on Tamina, Tomball Farmers Market, Main Street Market, and more. Discover local markets here: www.hellowoodlands.com/farmers-artisans-markets-in-the-woodlands-area-2023.
May 23 – August 3, 2023 – Summer Sports Camps – The John Cooper School has several camps this summer, including many sports camps for ages 1st grade to 12th grade. Register Now
May 30 – August 3, 2023 – Alodia Basketball Summer Camps are running ALL summer long! Join Alodia's skilled and trusted coaches at the highest-rated and longest running (since 2008!) quality basketball camps in The Woodlands and surrounding areas! Weekly – Half & Full Day Options; Boys and Girls; Kindergarten – 8th grade (recent 2022-2023 school year & grouped by age and skill level); Practice the fundamentals & learn new skills, increase player confidence, and make new friends! Woodlands location (and a Tomball location too)! WHY go anywhere else? For more information and to register, visit AlodiaCamps.com
May 30 – July 31, 2023 – RISE Summer Camps – The Woodlands Christian Academy's RISE (Recharge In Summer Enrichment) is back for another summer of exciting opportunities for your student! The TWCA staff has created academic, athletic, interest based, and fine arts opportunities during the summer break. TWCA's specialized offerings are the perfect opportunity for students to recharge, spiritually, intellectually, creatively, physically and socially, with their friends and teachers! Registration is now open! Learn More
July 1-31, 2023 – Find Waldo Local – Where's Waldo? In The Woodlands, of course! Hosted by the neighborhood bookshop, Village Books, the iconic children's book character in the red-and-white-striped shirt and black-rimmed specs is visiting local businesses throughout our community this July. Celebrating its eleventh anniversary in 2023, Find Waldo Local is a great summer vacation activity and a wonderful way to support local businesses. Visit Village Books
July 1, 2023 – Tickets go on sale for Signatures Author Series – The John Cooper School Fine Arts Council announced that Alka Joshi, the New York Times bestselling novelist of The Henna Artist, is the keynote speaker for the 19th Annual Signatures Author Series event to be held on December 1, 2023 at The Woodlands Waterway Marriott Hotel and Convention Center. Reservations are on sale July 1 at www.johncooper.org/signatures. Early registration for table sponsorships and individual reservations are recommended for the best seating. Learn More
July 1, 2023 – Conroe Stars & Stripes Celebration – Join the fun in Downtown Conroe at the 2nd annual Conroe Stars & Stripes Celebration featuring food trucks, vendors, kids activities, inflatables, live music & fireworks! The celebration will be at Heritage Park from 6:00 to 9:30 p.m. Learn More
July 1, 2023 – Freedom Fest – Join the City of Montgomery to celebrate Independence with a parade, kids zone and vendors galore. The Anything But a Trailer Parade is FUN for the whole family! The celebration is held in Montgomery's Historic District, 14420 Liberty St Montgomery TX 77356 from 9:00 am – 3:00 pm. Learn More
July 2, 2023 – Cars & Coffee for a Cause – The Woodlands Car Club (TWCC) enthusiasts gather at Market Street the first Sunday of each month from 6:30-10:00 am to provide a morning gathering to show off special vehicles within the car community, be a supportive partner with Market Street and the local community, share information about needful non-profit organizations in Montgomery County, and to give back monetarily as well. TWCC collects coins/change to donate to the Market Street "Change for Charities" program that will benefit non-profit organizations in Montgomery County. Learn More
July 4, 2023 – South County Fourth of July Parade – Put on your red, white and blue and get a prime viewing spot for the exciting South County Fourth of July Parade beginning at 9:00 am. The 1.3-mile parade around The Woodlands features marching bands, fire engines, clowns, floats and more! Learn More
July 4, 2023 – Red, Hot & Pool – The Woodlands Red, Hot & Pool will take place from 10 a.m. until 6 p.m. with the 4th of July activities happening between noon and 4 p.m. Each pool in The Woodlands will have patriotic decorations, activities and refreshments (while supplies last). Daily fees will apply for residents and non-residents. Entry is free for season pool pass holders. Learn More
July 4, 2023 – Oak Ridge July 4 Car Show – The annual Oak Ridge July 4 Car Show will be held in the Ototronix parking lot, 26620 I-45 N, Oak Ridge North TX 77386. Judging will be from 11:00 am to 1:00 pm. Car show entrants may participate in the parade. Awards for Top Ten, Best in Show, Mayor's Award. Learn More
July 6, 2023 – Thursday Concert Series at Heritage Park – Find your groove at Heritage Place! Invite your friends, bring the family and relax to a variety of bands in this free concert series held once a month from April thru September. Bring your chairs and blankets. Food trucks will be onsite. Food and beverages may be brought in (no glass containers). Heritage Place is located at 500 Metcalf Street in Conroe. Concerts begin at 7:00 pm. Learn More
July 7, 2023 – Family BINGO Night – Every first Friday of the month, The Woodlands Township hosts fun-filled family BINGO night at The Recreation Center at Rob Fleming Park from 6:30–8:30 pm. Prizes awarded for good BINGOs. Snacks will be provided on a first-come, first-served basis. $5 per person. Due to the event selling out, pre registration is required. Learn More
July 8, 2023 – Fired Up Tours – Grogan's Mill – Experience the lights and sirens of public safety equipment, greet first responders, tour the fire station, explore a fire truck and a police vehicle, and learn more about Neighborhood Services and National Night Out! The Grogan's Mill Fired Up Tour in July will be held at The Woodlands Fire Department Station 1, 9951 Grogan's Mill Rd., from 10:00 am to noon. Learn More
July 8, 2023 – Montgomery County Christmas in July Shopping Extravaganza – It's never too early to start thinking about the Holidays! Come help support local small business owners offering women's and children's boutique clothing, home, holiday and garden decor, gourmet food items, handmade and fashion jewelry, fashion trucks and so much more. $5 cash entry fee. Teachers, military and first responders with ID and children have free entry. The market will be held from 9:00 am – 4:30 pm at the Lone Star Convention Center. Learn More
July 10-28, 2023 – Disney The Little Mermaid Jr. Summer Camp – At Teora Music School's Disney The Little Mermaid Jr. Summer Camp, students will be guided to work on musical theatre performance which will include solo, duet, ensemble singing, acting, dancing and character development, to guide them to their highest potential. This 3-Week camp is designed for individuals with varied levels of singing and movement ability, who want to elevate their existing skills to a high level while cultivating relationships with like-minded artists. NO AUDITION IS REQUIRED! The camp is offered from 11:30 a.m. to 2:30 p.m. Monday–Wednesday–Friday with a public performance on July 29. Teora Music School is located at 24913 Kuykendahl Rd., suites C&D, Tomball TX 77375. Learn More
July 13, 2023 – Introduction to Commercial Real Estate – Join Old Republic Title for "Introduction to Commercial Real Estate" on July 13 from 10am to 12pm via Zoom with instructor J.C. Johnson, Attorney and Equity Partner with Dorsett Johnson, LLP. Register and pay for optional CE here. Select The Woodlands – Melissa Kaiser to register.
July 15, 2023 – YMCA Kids Triathlon – The YMCA Summer Race Series for Kids/Teens presented by Texas Children's Hospital The Woodlands continues this summer! The 2nd race in the series is the 20th Annual YMCA Kids Triathlon Presented by Texas Children's Hospital The Woodlands on Saturday, July 15, 7:30 am at the Branch Crossing YMCA. Designed for all fitness levels, especially 1st Timers, youth, ages 6 – 13 are invited to Swim/Run/Bike for a CAUSE. Registration ends July 11. Boys and girls will compete separately in their age groups. The top three finishers, male and female, in each age group will receive a special award. All participants will receive a goodie bag, T-shirt and finisher medal. Post race festivities will include music, awards ceremony, refreshments, face art, bubble station and there will be concessions available to purchase. Register Today at https://bit.ly/YMCAKidsTri2023.
July 15, 2023 – Sterling Ridge Village Association Pool Party – Celebrate summer with a fun day at the pool – no passes needed. FREE admission for Sterling Ridge residents. There will be snacks and refreshments provided by Kroger and a visit from the local fire fighters to show off their truck. The pool party is from 11:00 am – 2:00 pm at Cranebrook Pool, 11800 Crane Brook Dr, The Woodlands, TX 77382. Learn More
July 15, 2023 – Family Luau – Glow sticks will light up the pool at the Family Luau at guest play games and enjoy a family swim. The Family Luau is held at Cranebrook Pool from 6:30-8:30 pm. Ages 3+. Learn More
July 20, 2023 – Opening Reception for "Vibrant Expressions: Celebrating the Colorful Traditions of Pakistan and the Energy of the American West" Art Show – On Thursday, July 20, The Woodlands Art Gallery & Studios will host the Opening Reception of "Vibrant Expressions: Celebrating the Colorful Traditions of Pakistan and the Energy of the American West" Art Show featuring art by Mohammad Ali Bhatti and members of The Woodlands Art League from 5 to 8pm at 208 Nursery Rd. The Woodlands, TX 77380. Learn More
July 21, 2023 – ATHENA Leadership Award Luncheon – The ATHENA Leadership Award is presented to a local woman who has achieved the highest level of professional excellence, contributes time and energy to improve the quality of life for others, and actively assists women/girls in realizing their full potential. Nationally-renowned consumer advocate and environmental activist Erin Brockovich will deliver the keynote address at the Conroe/Lake Conroe Chamber of Commerce ATHENA Leadership Award Luncheon. The luncheon will be held at Margaritaville Lake Resort on Lake Conroe from 11:30 a.m. – 1:30 p.m. Learn More
July 27, 2023 – Strike Out Hunger Bowling Tournament – The Strike Out Hunger Bowling Tournament will be held from 1 to 4 pm at Main Event The Woodlands. Proceeds from this friendly competition benefit Community Assistance Center's Client Choice Food Pantry, supporting the nutritional needs of our neighbors all across Montgomery County. Learn More
PET OF THE MONTH
Hello Woodlands, in partnership with Operation Pets Alive, highlights a "Pet of the Month" that features a local dog or cat available for foster and/or adoption in Montgomery County, Texas. Operation Pets Alive is a non-profit, all-volunteer organization striving to elevate Montgomery County to a No-Kill community through innovative programs that raise community awareness, reduce the number of dogs and cats that enter our shelters, and increase the number of dogs and cats that leave our shelters alive.
Meet our Pet of the Month, Rocket, here.
GIVE BACK
Hello Woodlands' ongoing series "Nonprofit of the Month," featuring Randy Lovelace of Paragon Independent Insurance Agencies, spotlights several of these nonprofits. Learn more about the nonprofits' missions and meet the people behind them here.
Read our interview with our Nonprofit of the Month, Ruby's Home for Good, here.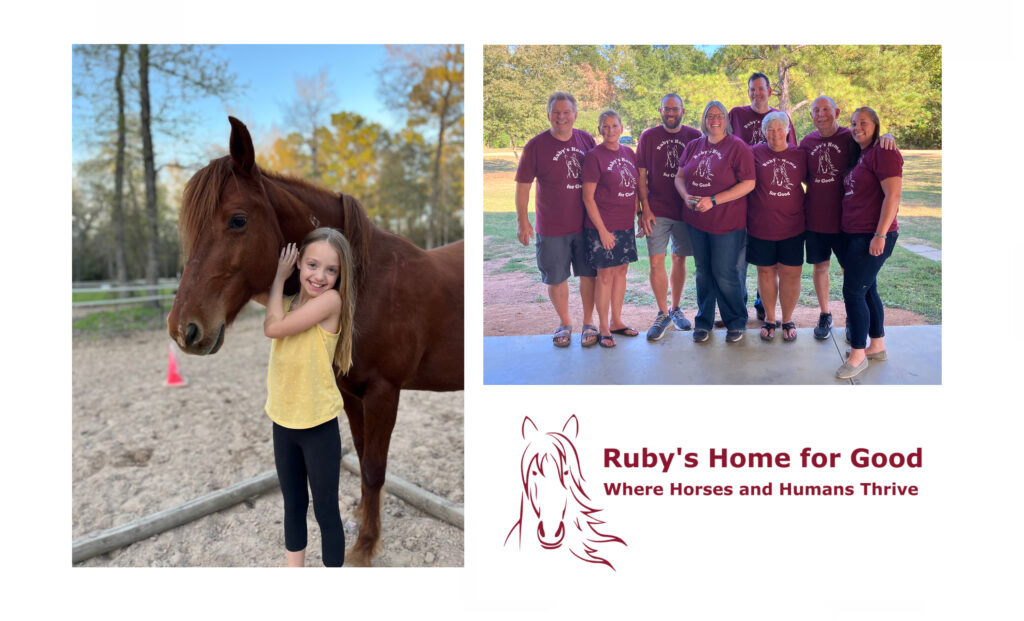 SUPPORT LOCAL
The Hello Woodlands Small Business of the Month is brought to you by Miguel Lopez of Conganas LLC and highlights a local small business that serves the Montgomery County community. Read our interviews with local small businesses here.
Check out Hello Woodlands' NEW Weekend Guides, keeping you up-to-date on local things to do each weekend. View the latest guide here.
Visit our online calendar, subscribe to our Email Newsletter, follow us on social media at @HelloWoodlands, and check back for a list of 31 Things To Do in August 2023!
Contact us at info@hellowoodlands.com to tell us about events, activities, and more ways we can share about helping our community, supporting local, and things to do in The Woodlands and Montgomery County area.
Thank you for your support!