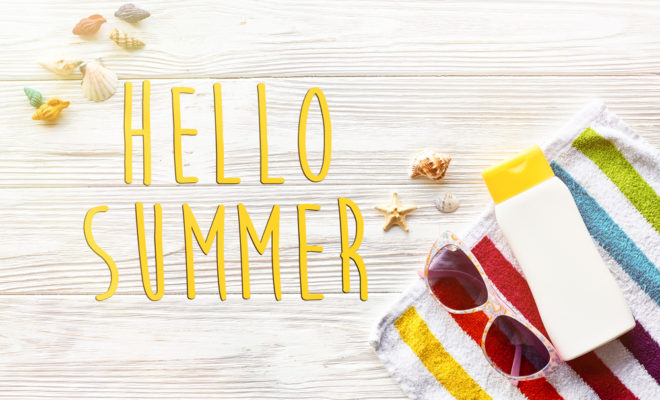 Calendar
31 Things to Do in June
By |
Hello June! Discover what's happening with Hello Woodlands' "31 Things To Do" monthly guide featuring events, activities, locations, and ways to get involved in your community.
Join us this June by trying new activities and attending events in and around The Woodlands, Texas. Be sure to follow us on social media at @HelloWoodlands and subscribe to our email newsletter to stay updated for upcoming events, ticket giveaways, live videos, photos, and so much more!
31 THINGS TO DO – JUNE 2019
FEATURED EVENTS
June 2 – Summer Kick-Off with Comedian Dennis Gaxiola – Come out for a night full of fun and laughter on Sunday, June 2 at the Summer Kick-Off with comedian Dennis Gaxiola! The fun, family friendly event will be held at The Harvest Worship Center on Sunday, June 2 at 5:30 p.m. – 7:00 p.m. Children's programming provided with registration. Learn More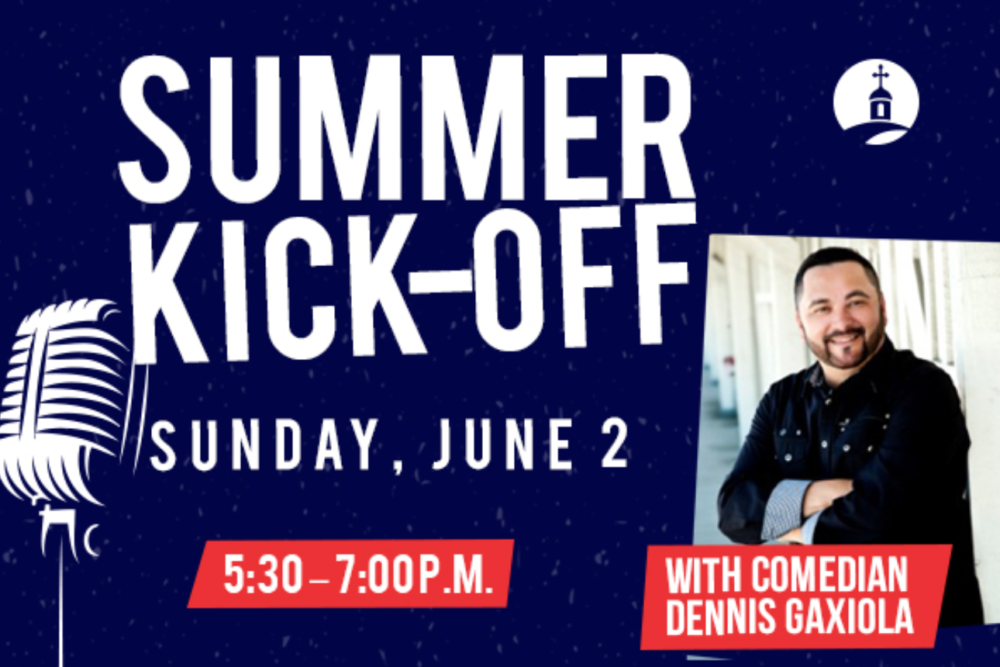 June 7 – Texas Music Festival Orchestra – Watch the future unfold at the Texas Music Festival Orchestra featuring talented student musicians from across the globe at The Cynthia Woods Mitchell Pavilion. Lawn and Mezzanine seating is free; reserved seating is $20. Gates open at 7:00pm and show starts at 8:00pm. Learn More
June 8 – An Evening with Frank Sinatra & Ella Fitzgerald – Houston Symphony Orchestra – Frank and Ella share the stage. Frank Sinatra and Ella Fitzgerald are two of the most influential jazz performers to ever pick up a mic. Under the guidance of conductor Lucas Waldin and the Houston Symphony, their iconic styles will share The Cynthia Woods Mitchell Pavilion's Main Stage for one very special night. Lawn and Mezzanine seating is free; reserved seating is $20. Gates open at 7:00pm and Show starts at 8:00pm. Learn More
June 15 – Free Bleeding Control Basic Course – Learn the basics of bleeding control for FREE on Saturday, June 15 at 9:00 – 10:30 a.m. and 11:00 a.m. – 12:30 p.m. at Memorial Hermann The Woodlands Medical Center located at 9250 Pinecroft in the Conference Center. Learn More
June 29 – The Woodlands Margarita Festival – The Woodlands Margarita Festival is the #1 festival in The Woodlands for margarita lovers! With over 15 unique margarita flavors to taste and enjoy in a fun festival atmosphere at Town Green Park from 2 to 8 p.m. with live bands, great food, and vendors. Purchase Tickets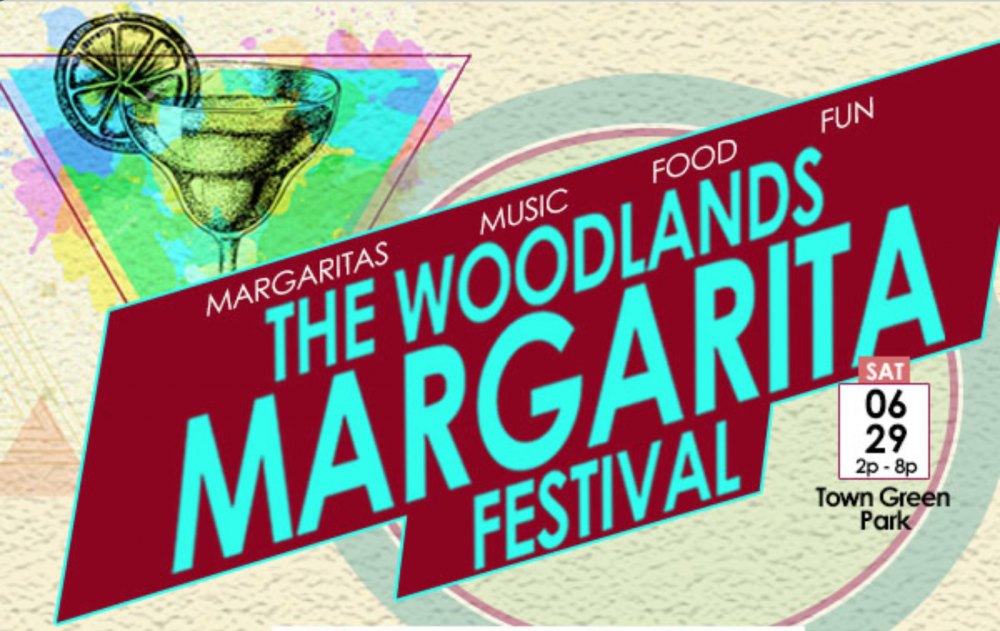 June 29 & 30, July 6 & 7 – Newsies The Musical – Stop the Presses! The Disney film turned Tony-winning Broadway hit inspires everyone to fight for what's right and seize the day. Newsies The Musical by Class Act Productions is packed with non-stop thrills and a timeless message, perfect for the whole family and every audience. Performances at the Nancy Bock Center in The Woodlands on June 29 2:30pm and 7:30pm, June 30 2:30pm, July 6 2:30pm and 7:30pm, July 7 2:30pm. Purchase tickets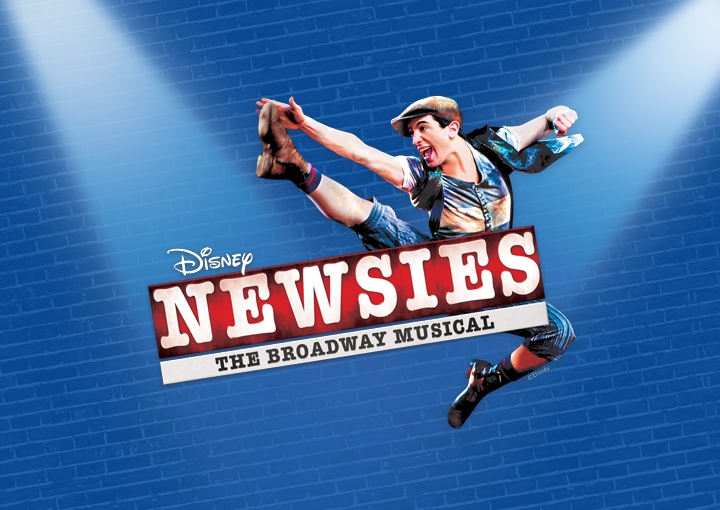 Visit the Hello Woodlands Calendar for MORE events, event information, details, directions, and links!
Advertisement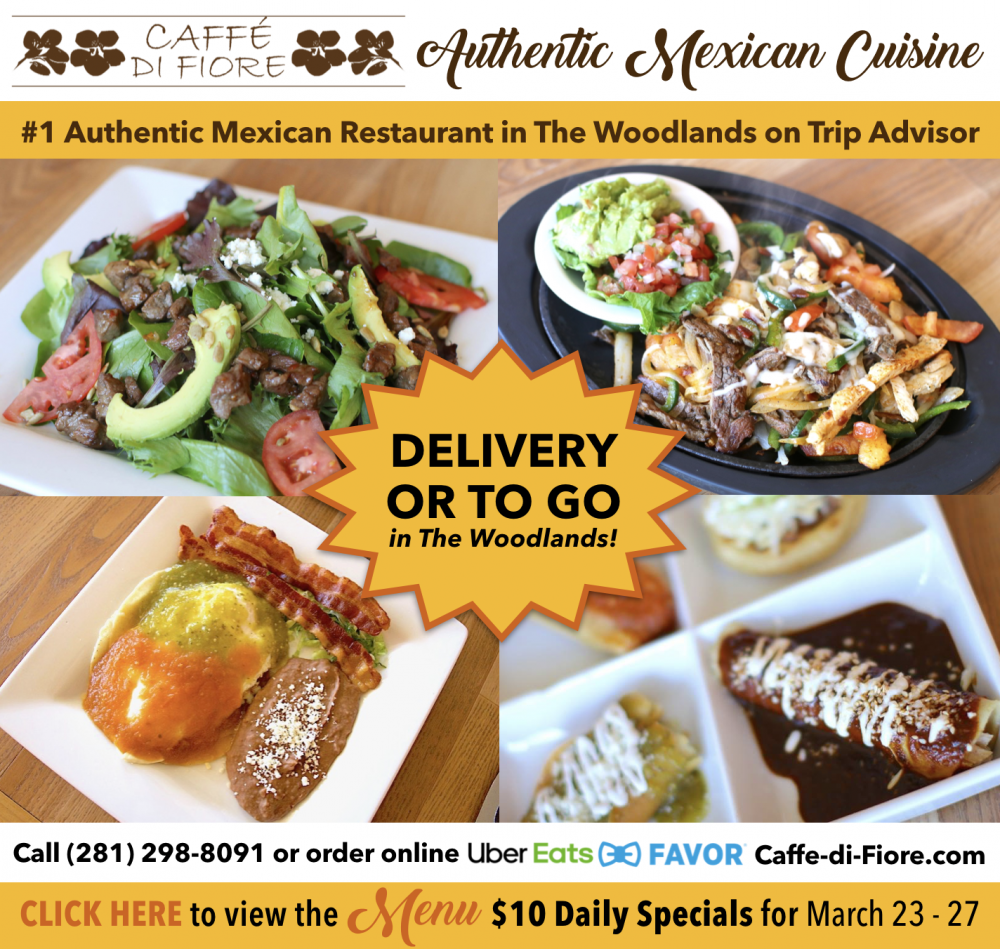 JUNE EVENTS
June 1 – Montgomery County Summer Safety Exhibit – Bring the kids and come out to The Montgomery County Summer Safety Exhibit hosted by Shenandoah Police Department & Conroe ISD Police Department at the Woodforest Bank Stadium from 9am to 2pm. There will be a helicopter, SWAT vehicles, Jaws of Life & K-9 demonstrations, Fire Truck & Police Car exhibits, EMS First Aid demonstrations, BBQ by Gettin' Sauced Cookers, and vendors. Proceeds from BBQ sales will go to support local non-profit Americans Stand United, and will help their mission to give back to law enforcement in our communities. Learn More
June 1 – Paws for Prevention Mental Health Awareness Walk – Bring your best furry, 4 legged friend out to walk for Mental Health awareness and fundraising for the American Foundation for Suicide Prevention from 7am to 11am at Rob Fleming Park with short and long routes available. This come-and-go dog walk event will feature water stations, food trucks, entertainment and resources for mental health advocates and suicide prevention. The walk is free to participate, but a $20 donation is kindly suggested. Learn More
June 1 – The Bellamy Brothers – For more than 30 years, the Bellamy Brothers have been an unassuming picture of consistency in Country music, crafting honest, heartfelt songs that connect with millions of listeners around the world. Howard and David Bellamy have weathered the trends enjoying success throughout their career with numerous No. 1 hits on both the Pop and Country charts, such as "Let Your Love Flow." Watch them perform at the historic Crighton Theatre at 8:00 p.m. Learn More
June 1 – Free Community Pool Party – The Cochran's Crossing Village Association is having it's annual FREE community pool party on Saturday June 1st from 11:00 a.m. – 2:00 p.m. at Bear Branch Pool. The theme is "Summer is Coming" and there will bee games, prizes, floats, fire trucks, police cars and Kona Ice. It's all FREE and open to everyone. Learn More
June 1 – Jimmy Buffet & The Coral Reefer Band – Jimmy Buffett's 2019 trek to The Pavilion promises to be his best yet. He's turned our stage into a tropical paradise many times over the years – all you'll need to do is grab your tickets, kick back and enjoy the experience. Learn More
June 1 – Lone Star Art Guild Artist Show & Exhibition – Come see magnificent art from local artisans at the Lone Star Convention & Expo Center. Qualifiers for the juried show are awarded by judges throughout the art year at league level shows. Winners of a 1st place, 2nd place, 3rd place, and FIRST Honorable Mention in each division & category are juried into the show. Open to the public 1 to 4pm. Learn More
June 1-29 – Waterway Nights at Waterway Square – Enjoy FREE, live music by local and regional performers in the picturesque setting of Waterway Square, Saturday nights from 6:30 to 8:30 p.m. The lineup for June includes: June 1 – The Secret Party (Pop), June 8 – Say Yes, Juliet (Indie/Alternative), June 15 – Time Warp–Forever (Today's Hits), June 22 – FACE This WAY (Classic Rock), June 29 – Breakfast At Tiffany's Band (Variety). Lawn chairs and coolers welcome. Glass prohibited. Learn More
June 3 – August 14 – Sunny Dayz Teen Camps – For the second year in a row, The Woodlands Township will offer a distinctive camp just for teens between the ages of 13 and 15. This new camp is an extension of the current Sunny Dayz program at The Recreation Center at Rob Fleming Park, but with more engaging activities and projects for our teen campers. Teen campers will participate in gym games, outdoor activities, weekly field trips, participate in service projects around the community, and swim at Rob Fleming Aquatics Center, separately from Sunny Dayz camp. Register Here
June 3 – August 14 – Sunny Dayz Camp – Keep your kids entertained this summer by enrolling them in Sunny Dayz Camp! Camp, offered at 2 locations: The Recreation Center at Bear Branch and The Recreation Center at Rob Fleming Park. Open to campers 6 to 12 years old. Register Here
June 3, 10, 17, 24 – All About Moms Support Group – A support group for new mothers and their babies (0 – 1 year) facilitated by a Registered Nurse. Meetings are held every Monday from 10:00 – 11:30 a.m. (except holidays) at Memorial Hermann The Woodlands Perinatal Educational Classroom. Due to the time, attention, and safety of the class, please make other arrangements for older children. Learn More
June 3 – One Year Anniversary Chamber Ribbon Cutting and Celebration – Join Guaranty Bank & Trust in Conroe on Monday, June 3 at 11 a.m. located at 244 South Loop 336 W. Stop by the celebration and bring Crayon and Play-Doh donations to be delivered to the Texas Children's Hospital The Woodlands. Learn More
June 4-7, 11-14, 18-21, 25-28 – Camp Glade – Sign up your young artist for Camp Glade! The Glade Arts Foundation is offering a diverse summer program of exciting art experiences for kids from age 7 to 14. Kids will have the opportunity to gain fresh perspectives and find their passion in studio art through weekly immersive classes, or enhance their techniques while being introduced to art history and other art-related topics. Courses are 3 hours each, divided by age groups, offered in the mornings or afternoons to fit your summer schedule, and range from studio art to improvisational jazz. Register Here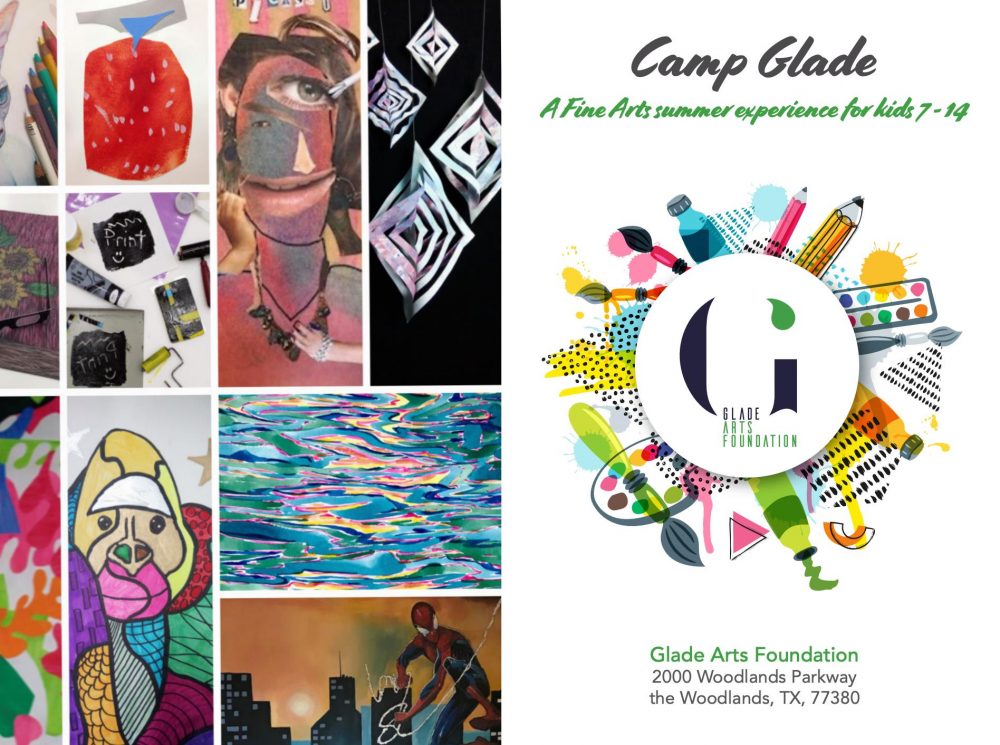 June 6 – H.E.B. Wine Walk at Market Street – For the past fourteen years, Market Street in the Woodlands has rolled out the red carpet for the H-E-B Wine Walk at Market Street by transforming into a 34-acre wine & food open-air street party with live music. The H-E-B Wine Walk at Market Street benefits The John Cooper School Signatures Author Series. Participate in the charity wine pull with a $10 donation and receive a bottle of wine – you may be one of the lucky winners that take home a premium bottle of wine. Learn More
June 9 – KIDZ BOP in Concert – Grab the kids and head to The Cynthia Woods Mitchell Pavilion to hear the KIDZ BOP Kids' spin on all of today's hits – it's always kid-friendly and super fun! Learn More
June 15 – Montgomery County Shakespeare Festival – The festival, presented by Friends of Shakespeare Houston, will take place from 2 to 8:00 p.m. at Rob Fleming Park and will include a kids' area, vendors, food trucks, arts and crafts booths, and two Shakespearean performances: the classic The Taming of the Shrew at 3:00 p.m. and the comedy Measure for Measure at 6:00 p.m. Learn More
June 15 – Symphonica Electronica – DJ Caleb Brundidge takes on Woodlands Symphony Orchestra for one night only at Glade Arts Foundation at 6:30pm. A head to head improv night filled with crossover classical and original arrangements by DJ Caleb! Purchase Tickets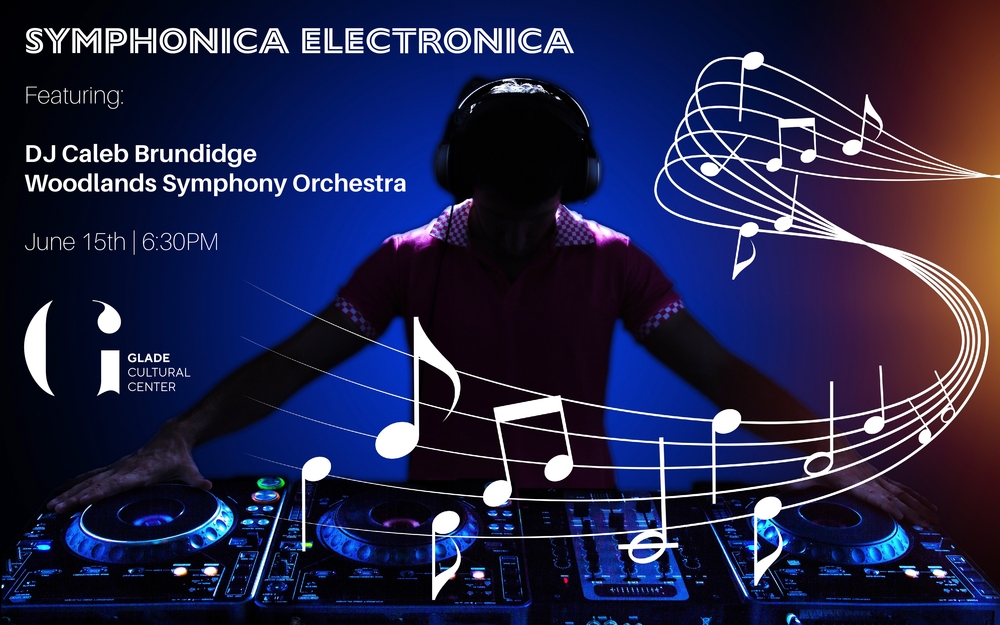 June 15 – An Evening of Comedy & Magic – Bring the whole family on Saturday, June 15th to the Providence Classical School in Spring, Texas for an evening of unbelievable comedy, magic, fun and laughter starring "Atlantic City Entertainer of the Year Award" nominee Harry Maurer with an evening performance benefiting the animal rescue group "Adopt a Rescued Friend"! Clean, fun entertainment suitable for teens and adults! Learn More
June 15 – Dads, Dinos & Donuts – Enjoy breakfast donuts, meet a life size dinosaur, create a dinosaur hat and Father's Day art project for this exclusive event at The Woodlands Children's Museum. Limited spots available. Members are $5 each and Member Dads are FREE. Learn More
June 17 – Dementia Support: Looking Together at Glade – The Alzheimer's Association and the Glade Arts Foundation are partnering to present Looking Together at Glade, an art and culture program for individuals in the early stages of dementia to attend with their families and friends. Learn More
June 17 – Crocodile Encounter – This live animal program is designed to teach children about reptiles at the Mitchell Library. Different times are offered for different ages. 1:00 and 2:15 pm: geared for ages 3 – 6, 3:30 and 4:30 pm: geared for ages 7 – 12, 6:00 pm: geared for all ages. Learn More
June 22 – Kids Fish Fest – Texas Trophy Catfish Association's "Kids Fish Fest" is a FREE fishing event for children of all ages and abilities at Walden Marina where they will have the opportunity to learn angler safety and etiquette, beginners and advanced fishing lessons from Texas Parks & Wildlife Certified Angler Education Instructors, knot tying, fish identification, casting contests, experience trophy Catfish up close and personal, hear a conservation seminar and observe a monster Catfish tagging demonstration! All fishing equipment and bait will be provided. Lunch will be available for purchase. Learn More
June 24 – Family Coloring Event – Let's get coloring! Children, or those who are young at heart, will love coloring our decorative, space-themed coloring sheet at the Montgomery County Central Library. Relax and color your stress away. Learn More
June 25-28 – Jazz Improvisation Skills Camp – From beginner musician to advanced, the class will explore how the brain hears a melody and transfers that musical thought into the electrical impulses to trigger the body and execute this melody into a music instrument. Learn memorization and motivic development of a single new melody and and learn how to improvise "on the fly" during a jazz performance at Glade Gallery. Grades: 7 – 12. Instructor: Darryl Bayer. Learn More
June 25 – Nest for Newbies Breast Cancer Support Group – The Nest for Newbies, a breast cancer support group, is a safe haven for women who have been newly diagnosed with breast cancer. This is a five month program, held once a month at noon with a different topic each time. We will cover different topics, learn from one another and give encouragement. Please RSVP to the Canopy front desk by calling 713-897-5939. Learn More
June 29 – Independence Celebration & Parade – The 2nd Annual Independence Celebration and Parade at Shenandoah from the City Park to the City Pool and back includes family friendly activities at both locations from 10am to 2pm. Learn More
Sign up for the YMCA Kids Triathlon BEFORE the Early Registration deadline on June 30th! Register Here
Plan ahead for July! Visit our online calendar, subscribe to our Email Newsletter, follow us on social media at @HelloWoodlands, and check back for a list of 31 things to do in July 2019! Contact us at info@hellowoodlands.com to tell us events, activities, locations, businesses, and non-profits we should feature and visit in July!