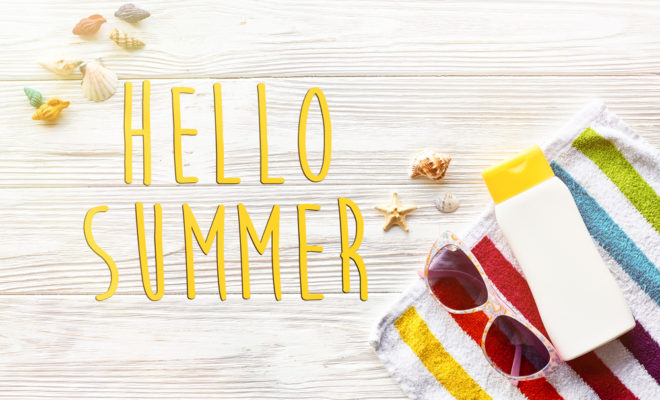 Calendar
31 Things To Do in June
By |
Hello Woodlands' "31 Things To Do" monthly guide highlights events, activities, and things to do this June in The Woodlands and Montgomery County area PLUS ways to give back and support local. Be sure to check back on Hello Woodlands for updates and events!
JUNE 2022
FEATURED EVENTS
June 2022 – Classes and Programs at Canopy Cancer Survivorship Center – Canopy is open for classes and programs! Canopy is a cancer survivorship on the campus of Memorial Hermann The Woodlands Medical Center. Canopy is open to men and women, no matter where you were treated, and for any kind of cancer. If your life has been impacted, whether you were the patient or the caregiver, you have a safe haven at Canopy. Events are virtual, in person, and hybrid, and include Yoga, Breast Cancer Support Group, The Keyes Ingredients healthy nutrition class, Gentle Barre, Bible Study, and more! Learn More
June 2, 2022 – Rock the Row – Experience Hughes Landing on scenic Lake Woodlands with live music Thursday evenings from 7 to 9 p.m.! Rock the Row features local and regional bands playing a variety of favorites from pop and rock to country during the summer and fall. The performance June 2 is Adrian Michael and the Greenway Band (Variety). Coolers, picnic baskets, blankets and lawn chairs are permitted. Glass is prohibited. All entertainment is weather-dependent and subject to change. Learn More
June 6-12, 2022 – Wine and Food Week – Wine & Food Week 2022 returns to The Woodlands for a week-long multi-faceted extravaganza, reuniting scores of culinary talents and drawing avid foodies and wine enthusiasts from across the region. Rooted in a deep affection for all things wine and food, Wine & Food Week, under the direction of Food & Vine Time Productions, will once again raise a glass to master chefs, winemakers, educators and experts, hailing from Houston and across the globe. Experience national and international wines at wine tastings, Ladies of the Vine Tasting, Luncheon & Panel Discussion, new events like Grapes & Games, Wine Around the World Wednesday, Rose' Way: A Sweet Soiree, and For the Love of Texas, all culminating in an elaborate Wine Rendezvous Grand Tasting & Chef Showcase including the Bayway Cadillac Premium VIP Lounge. Learn more and purchase tickets at WineandFoodWeek.com/events
June 16, 2022 – The Little Mermaid Live in Concert – Disney's animated classic, "The Little Mermaid" will be given new life for a special evening at The Pavilion. As "The Little Mermaid" plays on three large screens, the Houston Symphony will perform the film's Oscar® and Grammy®-winning score live to film. Plus, don't miss free ice cream provided by Aramark before the show! Gates open at 6 p.m., Show begins at 07:30 p.m. Free Lawn and Mezzanine Seating – no tickets required. Learn More
THINGS TO DO
Anytime – Volunteer, Make a Donation, or Get Involved in a Local Nonprofit Organization! – Learn more about nonprofit organizations in Montgomery County by watching our "Nonprofit of the Month" interviews here.
Thursday–Sunday – Local Farmer's Markets – Visit a local farmer's market in Montgomery County! Learn more about The Woodlands Farmer's Market, Montgomery Sip-and-Stroll Farmer's Market, Tomball Farmer's Market, Main Street Market, and more on the Hello Woodlands Calendar. Learn More
Saturdays from 9am-1pm – Tomball Farmer's Market – The market is open year round at 205 W. Main Street in Downtown Tomball, TX. TFM provides a unique family and pet friendly shopping experience that you cannot find elsewhere. Learn More
Sunday, June 5 – Gosling Sunday Market – Find fresh produce, crafts, baked goods, food, gifts, service providers, local businesses, and small businesses. Gosling Sunday Market, formerly Woodlands Square Market, is now held at Woodlands Sportsplex, 25251 Gosling Rd, Spring, TX 77389, from 11am – 4pm. Learn More
Saturday, June 4 – Lone Star 1st Saturday – Venture down to Lone Star 1st Saturday – where everything is homemade, handmade, or homegrown. Nestled under the trees of the Old Community Center in Montgomery, this market is held on the first Saturday of every month from 9am – 4 pm. Bring the family (or your well-behaved furry friends) to this crafters market to shop antiques, boutiques, and uniques! Learn More
Saturday, June 11 – Shenandoah Farmers Market – The Shenandoah Farmers Market features a vendor list providing a diverse variety of farm-fresh produce, organic sauces and seasonings, baked goods, grass-fed meat, handcrafted refreshments and even dog treats for those wishing to bring their four-legged friends. Additionally, artisans will be included and will be selling their hand-crafted items. Everything is grown, made, or built locally in Texas. The Market is held monthly at Metropark Square, 8888 Metropark Drive Shenandoah, TX 77381, from 10am – 1pm. Learn More
Sunday, June 12 – Rayford Sunday Market – The Rayford Sunday Market is held at Imperial Oaks Shopping Center twice a month from 11am to 4pm with food, fun and shopping! Learn More
June 2, 2022 – Tastefest 2022 – Enjoy tastings from 20+ participating restaurants the entire month of June, organized by the Conroe/Lake Conroe Chamber of Commerce. The event kicks off with a Launch Party on June 2 at the Lone Star Convention Center, where you can pick up your month-long Tastefest tickets, enjoy music, games, and tastings from local caterers, private country clubs, and more. Learn More
June 2, 2022 – Free Concert Series at Heritage Place – Find your groove at Heritage Place! Invite your friends and bring the family to relax to a variety of bands in this free concert series for all ages held in the months of April thru September. Get comfortable, bring your chairs and blankets. Food trucks and Conroe Market Days on site. Music starts at 7:00pm. Already Gone – Eagles Tribute Band will be playing. Learn More
June 3, 2022 – Family BINGO Night – Every first Friday of the month from June to September, bring your family and friends to an all ages, fun-filled monthly BINGO night at the Rob Fleming Recreation Center from 6:30 – 8:30 p.m. Prizes awarded for good bingos. Snacks will be provided on a first come, first served basis. Due to the event selling out, pre-registration is highly recommended. The fee is $5 per person. Learn More
June 4, 2022 – Adopt-A-Path Cleanup – Join your friends and neighbors for the quarterly Adopt-a-Path Clean-Up at Shadowbend Park. Please wear appropriate clothing (close-toed shoes, long pants, jacket, hat, gardening gloves, sunscreen, bug repellant, mask) and bring a water bottle and a couple of bags for picking up trash and recyclables. There will be bags and grabbers available. There will also be coffee, tea, juice, and breakfast treats. This event is organized by The Woodlands G.R.E.E.N. and The Woodlands Township. Learn More
June 4-18, 2022 – Public Safety Open House – Meet first responders, tour a fire station, explore a fire truck and police patrol vehicle, and learn more about Neighborhood Watch and National Night Out at fire stations throughout The Woodlands. Learn More
June 4, 2022 – Jimmy Buffett and the Coral Reefer Band – Jimmy Buffett will perform at the Cynthia Woods Mitchell Pavilion for one night only at 8:00 pm, as part of Jimmy Buffett's Life On the Flip Side Redux Tour 2022. Learn More
June 4, 11, 18, 25, 2022 – Waterway Nights – Enjoy live music by local and regional performers in the picturesque setting of Waterway Square at Waterway Nights. Waterway Nights makes for an eventful night out in The Woodlands Town Center. Coolers, picnic baskets, blankets and lawn chairs are permitted. Learn More
June 4-5, 2022 – KimoKawaii Anime Convention – KimoKawaii's anime experience and convention at The Lone Star Convention Center will feature activities such as a cosplay contest, voice over sessions, panels, amazing artists, exhibitors, voice actors, and so much more! Learn More
June 6-22, 2022 – RISE Summer Camp – The Woodlands Christian Academy's RISE (Recharge In Summer Enrichment) is making its grand debut and we couldn't be more excited! TWCA staff has created academic, athletic, interest based, and fine arts opportunities for grades PreK-12th during the month of June and July. Learn more and register today at https://bit.ly/TWCASummer TWCA's specialized offerings are the perfect opportunity for students to recharge spiritually, intellectually, creatively, physically and socially with friends and teachers! To allow your family time to browse the offerings and check your summer calendar, registration is now open! Learn More
June 6, 2022 – Fore Fido Golf Tournament – Please join this fun opportunity to support SPCA PETS SNAP of Montgomery County in rescuing needy dogs and cats in Montgomery County by finding placement in loving homes. The tournament is at Walden on Lake Conroe Golf Club, rated in the top 10 Private Golf Courses in Texas. Learn More
June 8, 2022 – Morning of Hope – Join Love Fosters Hope for A Morning of Hope with an incredible breakfast at Truluck's, where the community can shine light and love for kids in foster care. Learn More
June 9, 2022 – Coffee with Cops – The community is invited to the second annual Coffee with Cops at USTMAX Center! Stop by to express your appreciation to Conroe's men in blue. Members of the University's Police Department will also be there. Free and open to the public. Learn More
June 9, 2022 – Donald Duck Day – Meet the delightful Donald Duck and join The Woodlands Children's Museum in singing "Happy Birthday" to him while posing for photos at 10:30am, 11:30am, noon, 1:30pm, 2:30pm. Learn More
June 10 & 24, 2022 – Movies in the Park – The City of Conroe is hosting Movies in the Park, a free, family-friendly movie night at Heritage Park from 8:00–10:30 p.m. First come, first served available seating. Chairs and blankets encouraged. Concessions are available for purchase-CASH ONLY. You may bring outside food and non-alcoholic drinks, no glass permitted. Learn More
June 11, 2022 – 1st Annual YMCA Splash & Dash – The 1st Annual YMCA Splash & Dash is the first race of the new Summer Race Series – try all 3! This race is for ages 7 – 15 on race day and will be held at the Shadowbend YMCA. The event is open to all skills levels but all children must be able to swim several laps of the pool, unassisted. Learn More
June 11, 2022 – Grub-A-Thon – H.O.P.E. Haven presents Grub-A-Thon, a celebration of food featuring food trucks, an eating competition, live music by Dishwalla, celebrity appearances, an exclusive VIP section, and more! All proceeds from the event will benefit H.O.P.E. Haven, an organization that helps individuals into stable living. Learn More
June 15, 2022 – Car Seat Safety Check – The Spring Fire Department partners monthly with Safe Kids Greater Houston to bring Child Passenger Safety Techs to a Spring Fire Station to check car seats. Even when preventable injuries like car accidents are the leading cause of child deaths, one of every five car seats are not properly installed when they arrive – but are safe when they leave. Car Seat checks are by appointment only by calling 832-824-3481 or emailing lmdelgad@texaschildrens.org. Learn More
June 16, 2022 – The Woodlands Art Gallery & Studios Art Show Opening – The Woodlands Art Gallery & Studios presents Argentinian Pastel Painter Carolina Dalmas with an Opening Reception on Thursday, June 16 from 5 to 8 p.m. Her bright colors and heavy textures revitalize everyday moments into new and intense works of art. Taking inspiration from nature and "spontaneous daily activities," Carolina captures often forgotten moments and brings them into the spotlight to celebrate their beauty. The opening reception will include refreshments and a talk from Carolina. The art show will be open until August 5, 2022. Learn More
June 16, 2022 – Wine Tasting Celebrating Iconic Winemaker Dads – Don't miss the wine tasting of the year! Wine Tasting Celebrating Iconic Winemaker Dads at Glade includes three iconic California wineries and three benchmark producers from Italy. Glade is celebrating winemaker dads who work with or have passed on winery responsibilities to their children. Learn More
June 16, 2022 – Early Bird Registration Ends June 16 for the YMCA Kids Triathlon! – Join the fun as kids swim, bike, and run for a CAUSE at the 19th Annual YMCA Kids Triathlon presented by Texas Children's Hospital The Woodlands on Saturday, July 16 at 7:30 a.m. Open to all ages ages 6 – 12, this event is great for first timers and repeat triathletes. The event will be held at the Branch Crossing YMCA located at 8100 Ashlane Way in The Woodlands. Early Bird Registration Ends June 16. Fees increase on Jun 17. Registration closes on July 12. Register here
June 18, 2022 – Happy Father's Day!
June 18, 2022 – Magical Dads Day – Celebrate the magic of dads with The Woodlands Children's Museum while sharing a magical up close and personal experience with entertainment presented by a variety of talented local magicians. Create Father's Day art projects that make great gifts and delight in hot and cold lattes and child-size smoothies! Learn More
June 19, 2022 – Pickleball Family Fun Day – Come play pickleball, grab some snacks, have fun with your friends and everyone in the family at the Pickleball Family Fun Day at 1:00 pm at Shadowbend Tennis Courts. Pre-registration is required. Fee: $10 Adult; $5 Children. Learn More
June 20, 2022 – Log Rolling Class – Learn safety, vocabulary, log rolling basics, games, drills and skills at Lakeside Pool from 1 – 3 p.m. The class is designed for ages 5+. Pre-registration required. Space is limited. Learn More
June 20-26, 2022 – National Pollinator Week BioBlitz – Join this community-wide effort to identify as many species as possible. Use the free iNaturalist app to explore your backyard, parks or pathways and share what plants, animals and insects you find. Explore all week long and then stop by the Rob Fleming Recreation Center for the in-person BioBlitz and visit with nature specialists. Learn More
June 20-24, 2022 – Water Safety Week – Water Safety Week is a free event for all ages at local Woodlands Township Pools. Come out and take part in how to be safe in, on, and around the water. Bring your suit! Learn More
June 24, 2022 – Sunset Cinema – The Township's NEW Sunset Cinema is a free family movie night at Northshore Park featuring an animated classic with an earth-friendly theme for all ages to enjoy. Blankets, chairs and coolers are welcome. Learn More
June 25, 2022 – Harmonie Grace Foundation 5k Walk/Run & Black Tie Gala – The 3rd Annual Harmonie Grace Foundation 5K Walk/Run will be held at Town Green Park starting at 8:00am, and the Black Tie Gala is the same evening beginning at 7:00pm at The Woodlands Resort. The Harmonie Grace Foundation provides funding andawareness of services that provide financial and educational support for families who have endured the loss of premature infants. Learn More
PET OF THE MONTH
Hello Woodlands, in partnership with Operation Pets Alive, highlights a "Pet of the Month" that features a local dog or cat available for foster and/or adoption in Montgomery County, Texas. Operation Pets Alive is a non-profit, all-volunteer organization striving to elevate Montgomery County to a No-Kill community through innovative programs that raise community awareness, reduce the number of dogs and cats that enter our shelters, and increase the number of dogs and cats that leave our shelters alive.
Meet our Pet of the Month, Phoebe! Read more about Phoebe here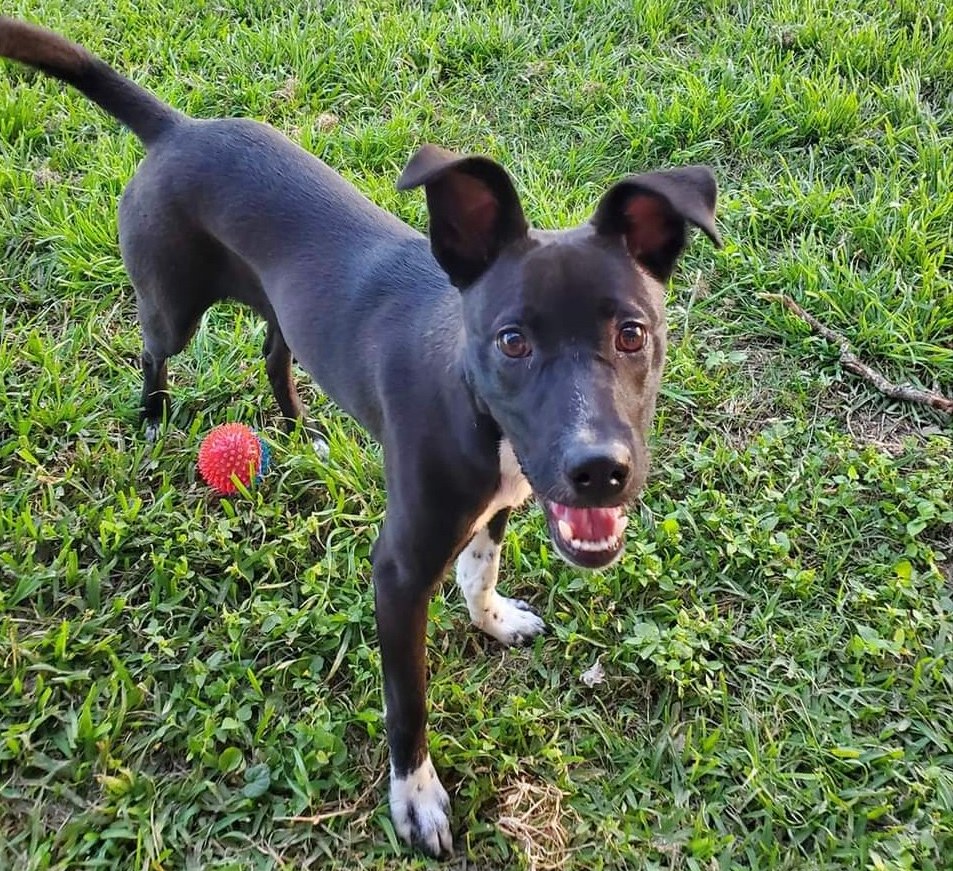 GIVE BACK
Due to the COVID-19 pandemic, nonprofits are in need now more than ever. Organizations are working hard to maintain the quality of care they have always provided to our community.
Hello Woodlands' ongoing series "Nonprofit of the Month," featuring Randy Lovelace of Paragon Independent Insurance Agencies, spotlights several of these nonprofits. Learn more about the nonprofits' missions and meet the people behind them here.
Visit our online calendar, subscribe to our Email Newsletter, follow us on social media at @HelloWoodlands, and check back for a list of 31 Things To Do in July 2022!
Contact us at info@hellowoodlands.com to tell us about events, activities, and more ways we can share about helping our community, supporting local, and things to do in The Woodlands and Montgomery County area.
Thank you for your support!