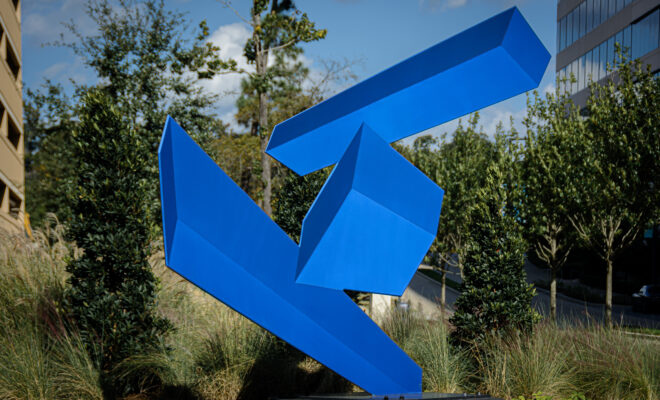 Art & Culture
UPDATE: Artfeel Returns on Market Street's Outdoor Stage November 17
By |
UPDATE 11/3: ARTFEEL POSTPONED TO NOV. 17 ON MARKET STREET'S OUTDOOR STAGE. Acrobática sculpture is the spotlight, and local teen singer/songwriter Pilar Victoria will perform; sign ups online are encouraged to participate on stage.
The Artfeel event originally set for Nov. 3 has been postponed until Nov. 17 due to weather.
THE WOODLANDS, TX – Grab your picnic baskets, portable chairs and/or blankets and head down to Market Street – The Woodlands' Outdoor Stage for a night of community whimsy as Artfeel uses the public artwork Acrobática by Venezuelan-born Rafael Barrios as a prompt for creative expression on Wednesday, November 17 from 7-9 p.m.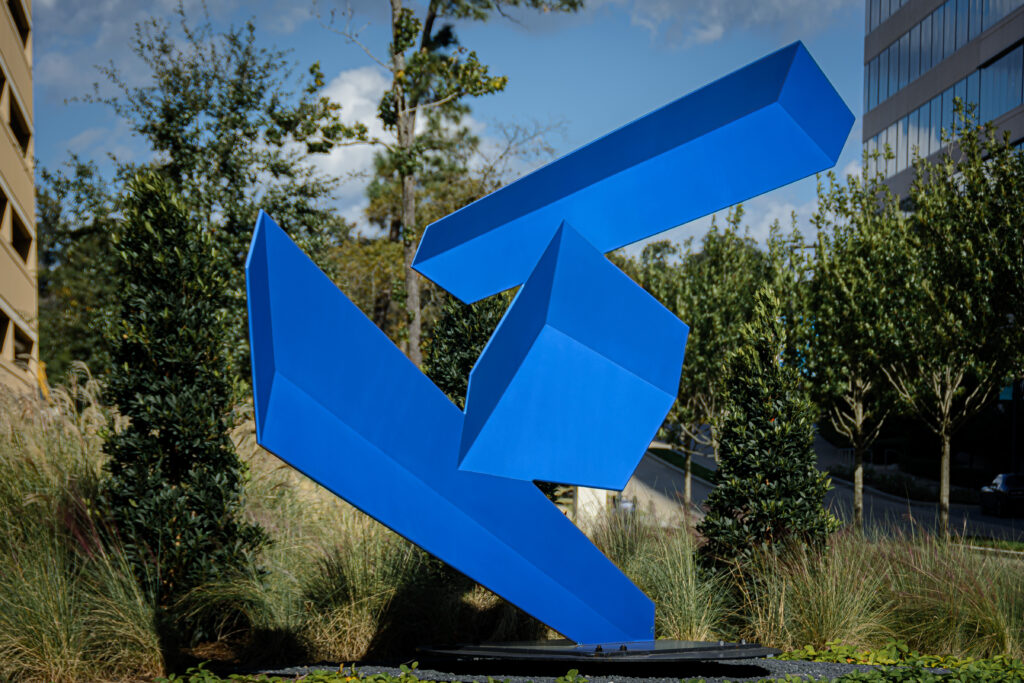 Acrobática, a gift from The Howard Hughes Co. to the community, is a large public artwork. It's 9-feet, 6-inches tall by 13-feet, 4-inches long by 4-feet wide, weighing 1,760 pounds! It lives diagonal from The Embassy Suites by Hilton on Hughes Landing Boulevard.
The sculpture offers three experiences when viewing it: one, when you first find the piece it appears as a group of chunky 3D bricks; two, as you move closer up you realize the surface is not 3D, but 2D—a flat metal surface with 3 slight bends, which form concave shapes, thus giving the illusion of depth; and three, as you move to the side of the piece you enter the real mind-scramble-territory when the sculpture's shapes suddenly appear to twitch at the touch points and you realize from this new angle the sculpture is in reality only about ½ inch in depth—very thin!
"Artfeel welcomes area residents and visitors to share their feelings about public art and is a major initiative from our Because Art Matters programming slate," explains Executive Director of The Woodlands Arts Council, Jenny Carattini Wright. "This show is from the community and for the community."
In its 4th year, Artfeel is a quarterly live public art appreciation show in partnership with The Sarah Kelly Music School, Sweekman Artists and Market Street where a stage and microphone time are offered up to anyone to share their feelings about public art. Some residents sing, some dance, some share an original or read a favorite poem or show an art piece of their own in process — and some say only one word — the emotion the art has evoked in them. The rules are… there are no rules … and that is the fun. Each person has 3 minutes or less to share their feelings and/or perform.
Artfeel creator and host Nickole Kerner Bobley, a former art columnist, is joined by co-hosts Gideon Bustamante aka "The Painter" and David Deveau, who also perform in the show.
"We are incredibly thankful to our partner/performers: The Sarah Kelly Music School, Sweekman Artists and Market Street," says Kerner Bobley. "Gideon, David and I couldn't do the show without these incredible people — they are the heartbeats behind the scenes."
Also in attendance at Artfeel will be featured performer Pilar Victoria, a local teen whose music star is rising. Argentine-American Pilar Victoria, age 15, grew up in Buenos Aires, London and Texas. She initially began writing her own songs at age 12. Last year, Billboard magazine said, "Argentine-American singer-songwriter Pilar Victoria is only 14 years old, and she's already making more accomplished songs than most indie bands achieve in their lifetimes."
Artfeel aims to strip away elitism and academia from art and get people of all ages to engage with the art around them— specifically public art since The Woodlands boasts one of the largest collections of outdoor art in the country.
Visit Acrobática in Hughes Landing and see how it makes you feel and explore where it takes your mind. Then on November 17 at 7:00 p.m. you are invited to brave the stage at Market Street – The Woodlands' Outdoor Stage to share how this public art makes you feel – your artfeel! Or come as a guest and enjoy seeing your neighbors and friends perform in celebration of public art.
Like the public art it celebrates, Artfeel is free and open to the public. To learn more about Artfeel, sign up to perform, and The Woodlands Arts Council please visit: www.thewoodlandsartscouncil.org/events/2021/artfeelacrobatica.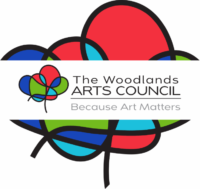 The Woodlands Arts Council provides regional, cultural, and educational enrichment opportunities that encourage, support and promote the visual and performing arts in our community. From the award-winning Woodlands Waterway Arts Festival to public art installations and the year-round community and educational outreach programs of Because Art Matters, the council has one primary goal….making our community better, Because Art Matters!