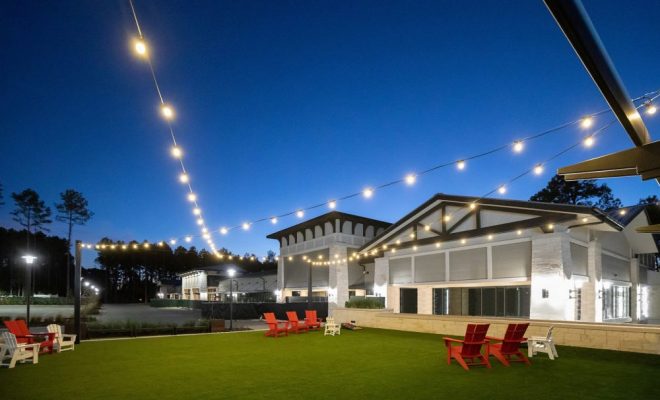 Food & Drink
Baja Sur Fresh-Mex & Tequila Bar to Open in Creekside Park
By |
THE WOODLANDS, TX – The Howard Hughes Corporation has announced Baja Sur Fresh-Mex and Tequila Bar will open its first restaurant in the nation, selecting the new Creekside Park West, located in Creekside Park Village Center in The Woodlands to make its debut. Baja Sur Fresh-Mex and Tequila Bar is a new concept take on Tex-Mex cuisine.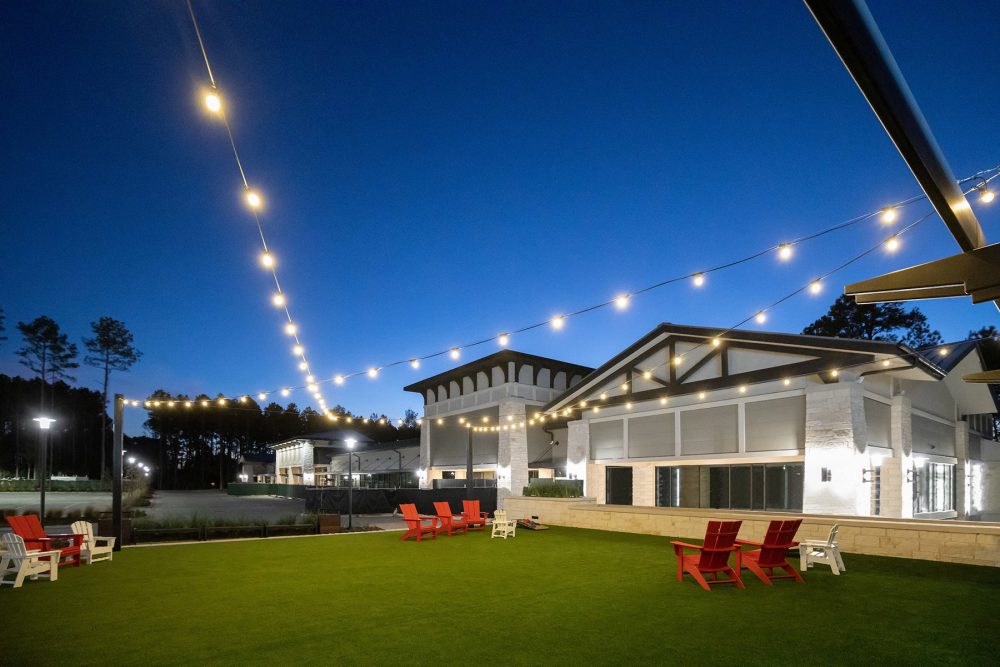 "Baja Sur Fresh-Mex and Tequila Bar is an exciting addition to Creekside Park West in Creekside Park Village Center, and we are pleased they have selected The Woodlands to introduce their restaurant into the Houston area," said Rip Reynolds, Vice President of Leasing and Commercial Land for The Howard Hughes Corporation. "Baja Sur is also the first Tex-Mex restaurant in Creekside Park, which provides a dining option in walking distance for residents and their families."
Set to open early summer, Baja Sur Fresh-Mex and Tequila Bar will present an upscale, yet comfortable atmosphere where friends, families, and co-workers can gather to enjoy a unique menu of Tex-Mex flavors as well as a variety of creative and sophisticated cocktails.
"Baja Sur will offer a hand-crafted, chef-inspired take on traditional Tex-Mex cuisine backed by an impressive selection of unique tequila-centric craft cocktails," said Executive Chef and Operational Partner Coco Hogue. "My inspiration for the menu was pulled from a variety of Hispanic and Latin cultures to create dishes that will beautifully showcase fresh, locally-sourced ingredients using traditional techniques from various regions for all to enjoy."
Owner John Amato, added, "We are very excited and proud to be a part of The Woodlands community. We have assembled a top-notch team that has worked very hard, and we have high expectations for the Baja Sur concept. We hope our guests will love it as much as we do."
In addition to Baja Sur Fresh-Mex and Tequila Bar, John Amato along with Jason Daly own two other Houston-area restaurants, J. Henry's and Craft 96.
Baja Sur joins Cinépolis Luxury Cinemas, which opened in November 2019 at Creekside Park West, located at 26543 Kuykendahl Rd. just south of Creekside Forest Drive.
Chris Reyes of SHOP Companies represented Baja Sur Fresh-Mex and Tequila Bar. Rip Reynolds represented The Howard Hughes Corporation in-house.
The Woodlands is a 28,000-acre master planned community located 27 miles north of downtown Houston. Throughout its 46-year history, The Woodlands has led the way among master planned communities that practice environmental preservation. It is home to 118,000 people, and over 68,000 people work in the community. The Woodlands is one of the most successful master planned communities in Texas and the nation. The Woodlands was named "Trailblazer of the Year" in 2018 by the Greater Houston Builders Association. The community was also named "Humanitarian of the Year" in 2019, 2017, 2016 and 2007 and "Master Planned Community of the Year" in 2015, 2010 and 2007 by the Greater Houston Builders Association. For more information, visit TheWoodlands.com.
The Howard Hughes Corporation owns, manages and develops commercial, residential and mixed-use real estate throughout the U.S. Its award-winning assets include the country's preeminent portfolio of master planned cities and communities, as well as operating properties and development opportunities including: the Seaport District in New York; Columbia, Maryland; The Woodlands®, The Woodlands Hills, and Bridgeland® in the Greater Houston, Texas area; Summerlin®, Las Vegas; and Ward Village® in Honolulu, Hawaiʻi. The Howard Hughes Corporation's portfolio is strategically positioned to meet and accelerate development based on market demand, resulting in one of the strongest real estate platforms in the country. Dedicated to innovative placemaking, the company is recognized for its ongoing commitment to design excellence and to the cultural life of its communities. For additional information visit HowardHughes.com.