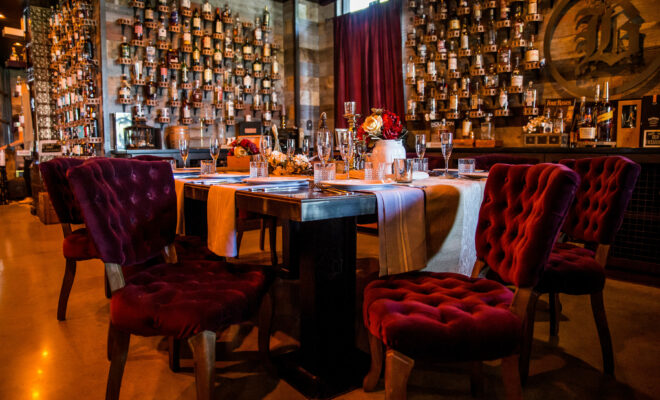 Business
Bosscat Kitchen & Libations to Open Second Houston-area Location in The Woodlands
By |
THE WOODLANDS, TX – Restaurant and whiskey bar Bosscat Kitchen & Libations is expanding its presence in the Houston area with a new location at Market Street in The Woodlands (9595 Six Pines Dr.) that will open this fall.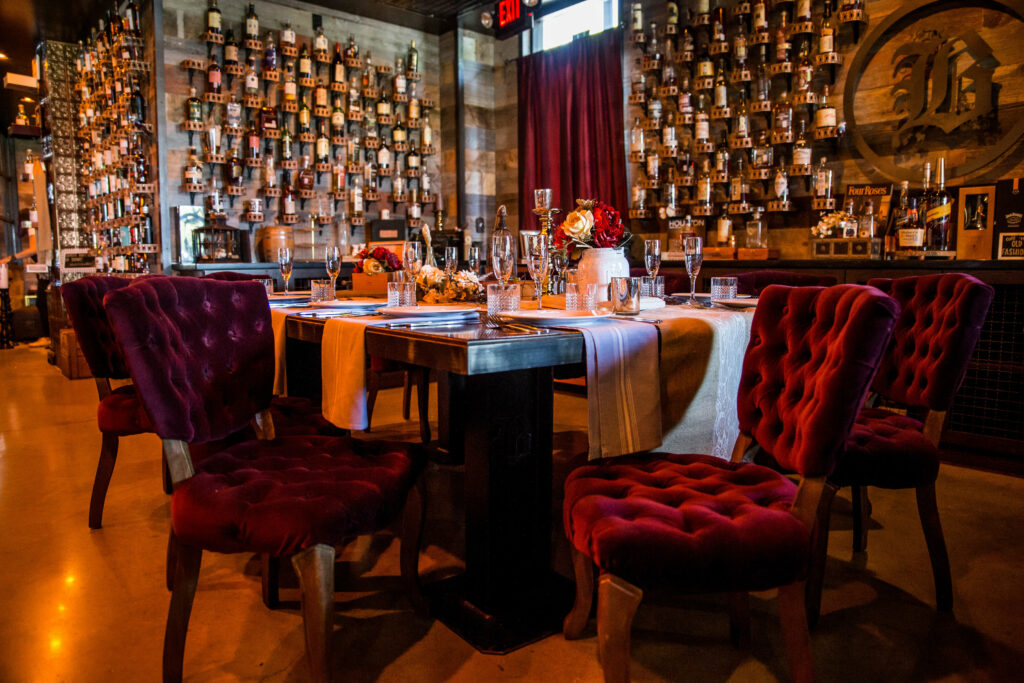 Construction Concepts is overseeing the buildout of the space, designed by award-winning architecture and interior design firm Abel Design Group. A 4,990-square-foot interior will feature seating for more than 150 guests. In addition to Bosscat's signature Whiskey Room, a new "library" will feature a lounge adjacent to the bar with semi-private dining for up to 20 guests. The new location will boast a 100-seat patio with a fixed roof, fireplace and 28-seat indoor-outdoor bar.
Bosscat was founded by John "JT" Reed and Leslie Nguyen, owners of the newly minted Daily Dose Hospitality group.
"When we first came to Houston, we were excited about not only the opportunities inside the Loop, but also the opportunities that existed in the surrounding areas," Reed said. "We very early on identified The Woodlands as an excellent market for a second Bosscat location. Having lived and worked in Houston for the last five years, I've seen the tremendous growth that continues to happen in The Woodlands and Spring areas. We are so lucky to have found a home on Market Street that gives us the ability to continue to grow our brand and meet the demands of the locals in that area."
Bosscat's first Houston location (4310 Westheimer Rd., Suite 150) opened more than five years ago in February 2017. The first Bosscat location launched in Newport Beach, Calif., in 2014. Also under the Daily Dose Hospitality umbrella is TEN Sushi + Cocktail Bar in Southern California. The group will open a Houston location of TEN later this year, across the street from Bosscat in River Oaks on Mid Lane.
Bosscat Kitchen & Libations perfectly meshes upscale and casual dining with an expansive whiskey selection and unique offering of American comfort food. It offers high energy, open spaced concepts to promote a lively dining experience. With the rustic industrial aesthetic, brick metal and barrels are prevalent in the space. One of its signature attractions is the famous Whiskey Room that houses hundreds of whiskeys from around the world. From high-end whiskeys like Pappy Van Winkle, to a shot of Jameson with a Coors Light, there is something here for everyone's taste; and Bosscat prides itself on being this type of environment.
Each season, new flavors and recipes are brought into the kitchen. All cooks on staff are encouraged to brainstorm and eat with the executive chef, Peter Petro. This collaborative process is the foundation of their culinary art. Encouraging and fostering new ideas with seasonal produce, meats and spices fosters the fun and unique dining experience they so strongly emulate. All Bosscat locations are open all week for lunch and dinner. Happy Hour is available on weekdays, and a fun, boozy brunch menu is available on Saturdays and Sundays.
Bosscat Kitchen & Libations has locations in: Newport Beach, Calif. (est. 2014); Houston (est. 2017); Orange, Calif. (est. 2021); and coming soon to The Woodlands, Texas. For more information, visit www.bosscatkitchen.com.