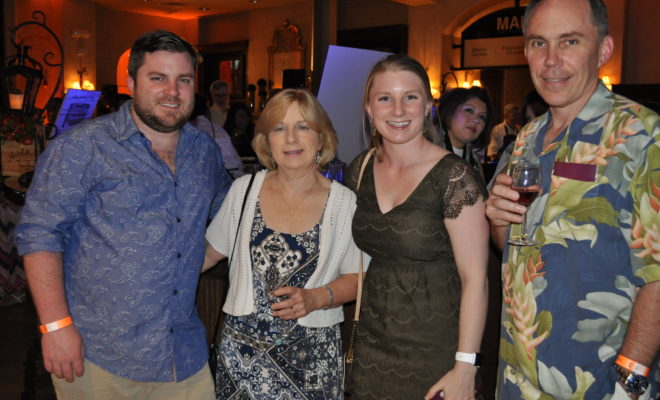 Calendar
Bridgewood Farms To Tour the World in 180 Minutes
By |
MainStreet America in Spring will host a fundraiser benefitting the clients of Bridgewood Farms on Saturday, April 8, 2017 beginning at 6:30 pm. The annual event, "Around the World in 180 Minutes" will be an evening of wine tasting along with Live and Silent Auctions. The public is invited to join the fun by purchasing a passport for entry into the event.
Each participant will receive a wine glass with a handmade ceramic wine charm (made by the clients) and a passport. Attendees will travel through different regions of the world getting their passport stamped while tasting wines of that region. France will be the highlighted wine region with Lawrence + Leblanc Catering serving complementary taste bites that reflect the beautiful crafted wines and champagnes of the region.
Founded in 1967, Bridgewood Farms is celebrating their 50th Anniversary this year. A special champagne toast will honor their anniversary of providing programs and services to individuals with Intellectual and Developmental Disabilities throughout the community. The training and experiences at Bridgewood Farms enable the clients to reach their highest potential, increase self-esteem, and promote personal independence. Bridgewood Farms serves over 100 teens and adults with opportunities to lead healthy and productive lives.
"Have you ever been to a place where peer pressure does not exist and everyone is truly happy to be there? Bridgewood Farms is that place," said Flo Nelson, Executive Director. "Every donation to the fundraiser makes a significant difference to impact the lives of both our residents and the clients that we serve with our programs to build self-esteem and worthiness."
Bridgewood Farms programs are targeted towards physical, emotional, and social well-being. Clients train for Special Olympics in the gymnasium, participate in classroom skills to learn basic nutrition, money management, housekeeping, social interaction, and reading that are specific to the individual and their needs. Other programs include respite care, pre-vocational training, horticulture, ceramics, and adult continuing education.
The core of the work is bridging the gap between the community and the abilities of our clients. Bridgewood Farm provides Heart and Hope for a Community devoted to the challenges of Intellectual Disabilities. To help grow the programs the community is asked to participate in the 9th Annual Wine Tasting Event, "Around the World in 180 Minutes" on April 8. Enjoy a short travel through 14 regions tasting fine wine and sampling French culinary treats. Stay for the Live and Silent Auction.
Sponsorship opportunities can be found at www.BridgewoodFarms.org. Passports for entry to the event can be purchased online at www.BridgewoodFarms.org ($75 in advance and $85 at the door). Auction items can be donated by contacting Margie Taylor at margie@BridgewoodFarms.org. or by phoning (936) 856-6460, ext. 103.
Learn more about Bridgewood Farms by visiting their website at www.BridgewoodFarms.org or follow them on Facebook at www.Facebook.com/BridgewoodFarmsConroe