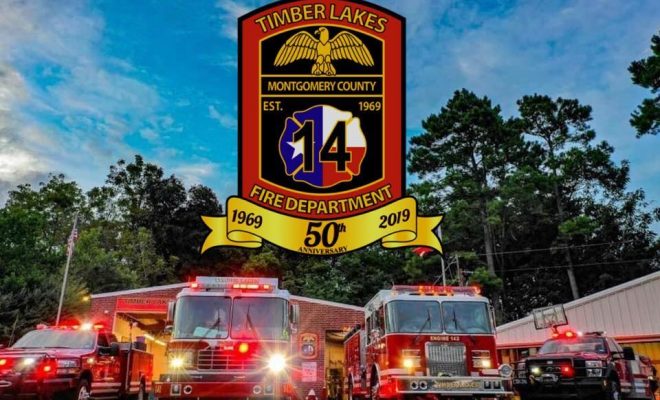 Events
Celebrate the 50th Anniversary of Timber Lakes Volunteer Fire Department Oct. 12
By |
THE WOODLANDS, TX –The Timber Lakes Volunteer Fire Department (Timber Lakes VFD) is celebrating 50 years of service to the residents living in Timber Lakes/Timber Ridge subdivision and surrounding area in South Montgomery County with an Open House on Saturday, October 12 from 4:00 – 6:00 p.m.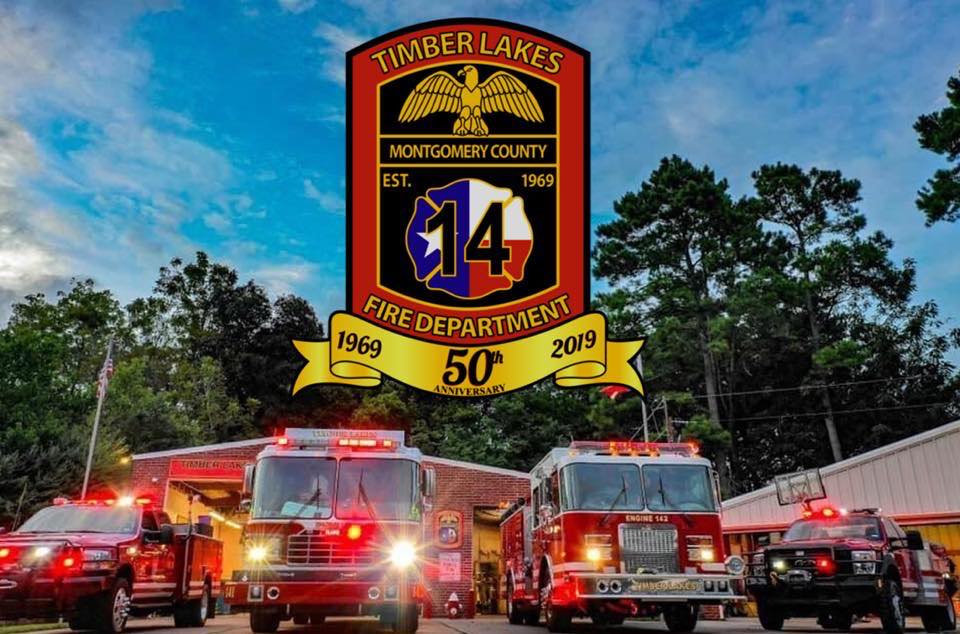 The Timber Lakes VFD was established in 1969 to protect the small community of Timber Lakes/Timber Ridge. The fire department ran much of the fire and medical calls in the southern Montgomery County area for several years with one of the first and only Advanced Life Support ambulances in the area.
For 49 years the department was run by strictly volunteers with no paid staff. They were the last fully volunteer fire department in Montgomery County until 2018 when, with the passage of a 1% sales tax allocation the department was able to hire part time firefighters to staff the fire station 24/7 for better responses to emergencies. Over the years the Timber Lakes VFD service area population has grown from around 1,500 residents to over an estimated 5,000 and still growing. With this growth the Timber Lakes VFD has improved training and the equipment to better serve the community.
Fire Chief Josh Kennedy had a few words to say about the anniversary. "As the Fire Chief of Timber Lakes VFD and a resident of the community I am honored to be a part of such a great organization and excited to see where the future takes us. There are a lot of plans for the future that will help the department provide an even better level of service to our customers." Chief Kennedy added, "Congratulations to the Fire Department on achieving this milestone!"
The 50th Anniversary Celebration is open to the public on Saturday, October 12 from 4:00 – 6:00 p.m. at the station located at 3434 Royal Oaks in The Woodlands with free barbecue, snow cones, activities for children from the Home Depot Crew from Shenandoah, and a display of the equipment the fire department has to serve and protect the community. Residents of the district are invited to come and enjoy and ask questions of the firemen and Emergency Service District 14 (ESD 14) Commissioners.
"Come enjoy the fun," said Lanny Dreesen, ESD 14 President. "We are solely here to serve you with emergency services and want to get to know you better. We are, after all, neighbors looking out for neighbors."
Visit the Timber Lakes VFD anytime at the station at 3434 Royal Oaks in Timber Lakes /Timber Ridge subdivision. Visit their website at www.TimberLakesVFD.org or follow them on Facebook at www.Facebook.com/TLVFD. Residents are invited to attend ESD 14 Board Meetings at 7:00 p.m. every 2nd Monday at Timber Lakes Volunteer Fire Station at 3434 Royal Oaks, Spring, 77380.