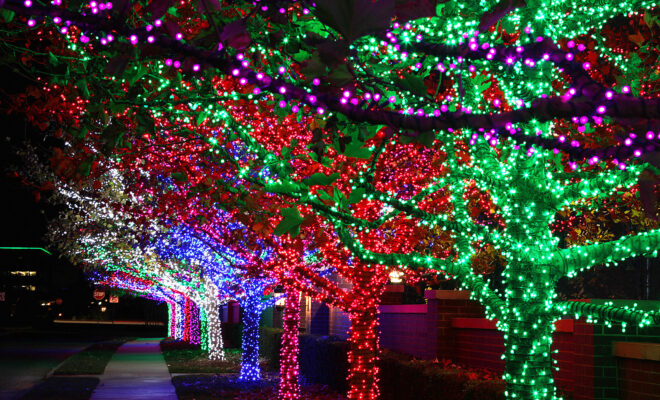 Events
Christmas Lights in The Woodlands Area
By |
It's beginning to look a lot like Christmas! The Woodlands area has some truly impressive and creative Christmas light displays, and several are even coordinated to music. Get in the Christmas spirit by visiting these amazing Christmas light destinations!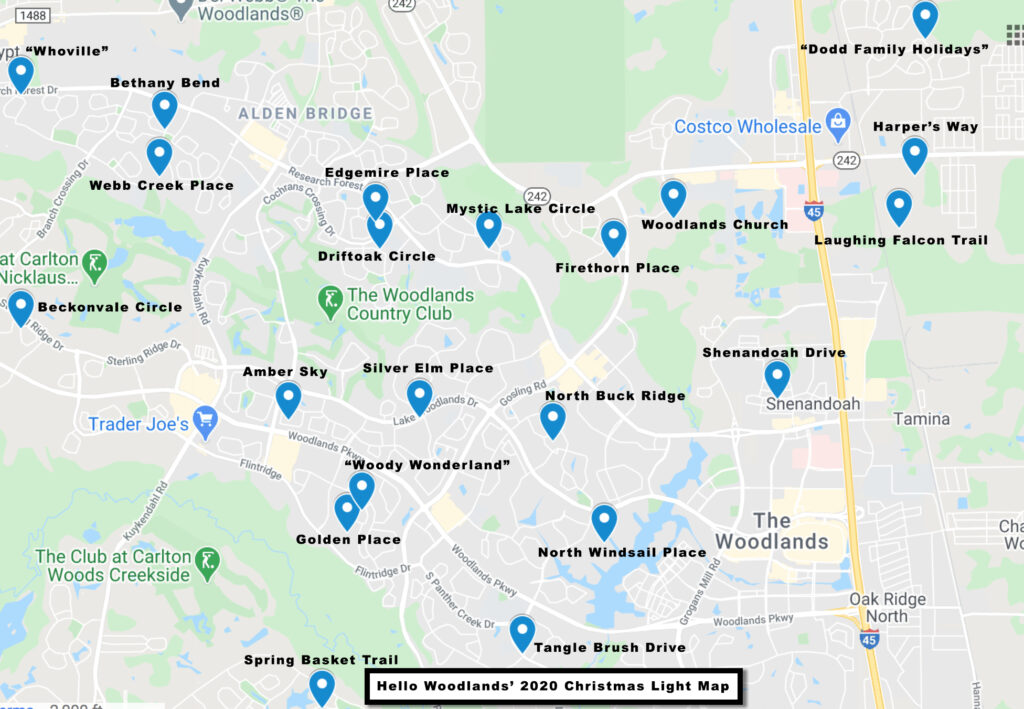 THE WOODLANDS
---
Alden Bridge
Cochran's Crossing
Creekside
Spring Basket Trail (Bacopa Bay Neighborhood) Map. This year, in addition to the Christmas decorations, the house will honor doctors, nurses, paramedics, law enforcement, fire fighters, grocery store and food delivery services, postal and freight services, and teachers, faculty and staff. Learn more family behind the house here: www.hellowoodlands.com/christmas-lights-in-the-woodlands-area-2.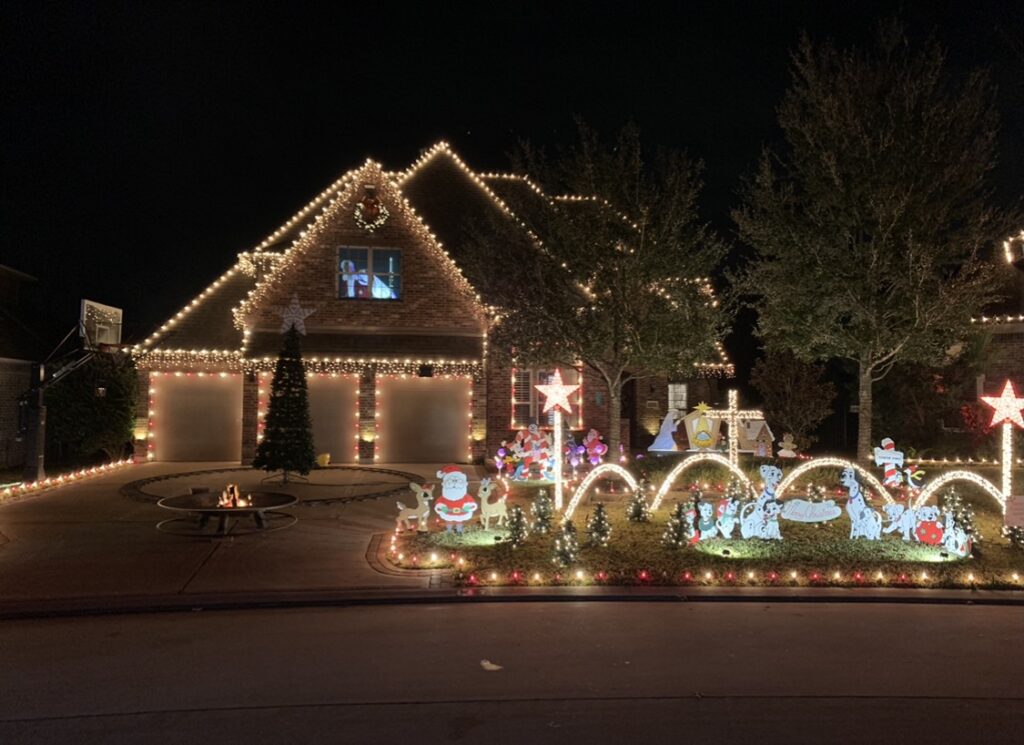 Harper's Landing
Knightsbridge Dr "Dodd Family Holidays" Facebook Page. Dodd Family Holidays' animated light and music display has been operating every Christmas since the house was built in 2001. The Radio Simulcast Station is 95.1 FM. The show dates are from November 27 (weather permitting) to December 27. Operating hours are 6:00 – 10:00 pm, Sunday through Thursday, and 6:00 pm – 12:00 am on Friday and Saturday.

Harper's Preserve
Harper's Way Map. Tune into 87.9 to enjoy the synchronized light show. Operating hours are 6:00 – 9:00 pm on weeknights, and 6:00 – 10:00 pm Fridays and Saturdays.
Laughing Falcon Trail Map. Just down the street from the display on Harper's Way, the house on Laughing Falcon Trail also boasts a light show synchronized to music, on 88.1 FM.
Indian Springs
Golden Place "The Woodlands Christmas Tree Farm" (Idlewood Neighborhood) Map. Voted Indian Spings' Best House in 2018, this home has over 73 separate decorated Christmas trees on display, a snowflake walk, and musical bells. The setup required over 50 hours of assembly and several storage units. The owners encourage a walk through the Christmas trees on the front lawn!
Forge Hill Place "Woody Wonderland" (Idlewood Neighborhood) Facebook Page. The display has over 25,000 lights, nearly four miles of cables, integrated DMX and RGB technologies and theatrical style flood lights with moving heads and continues to grow every year. The display is up from November 28 – January 10, from 5:30 – 9:30 pm. The Radio Simulcast Station is 95.1 FM.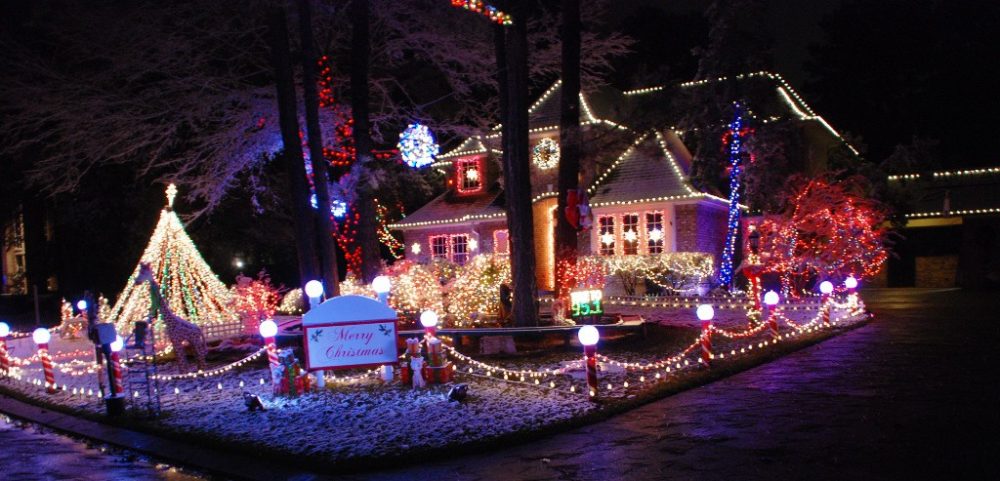 Panther Creek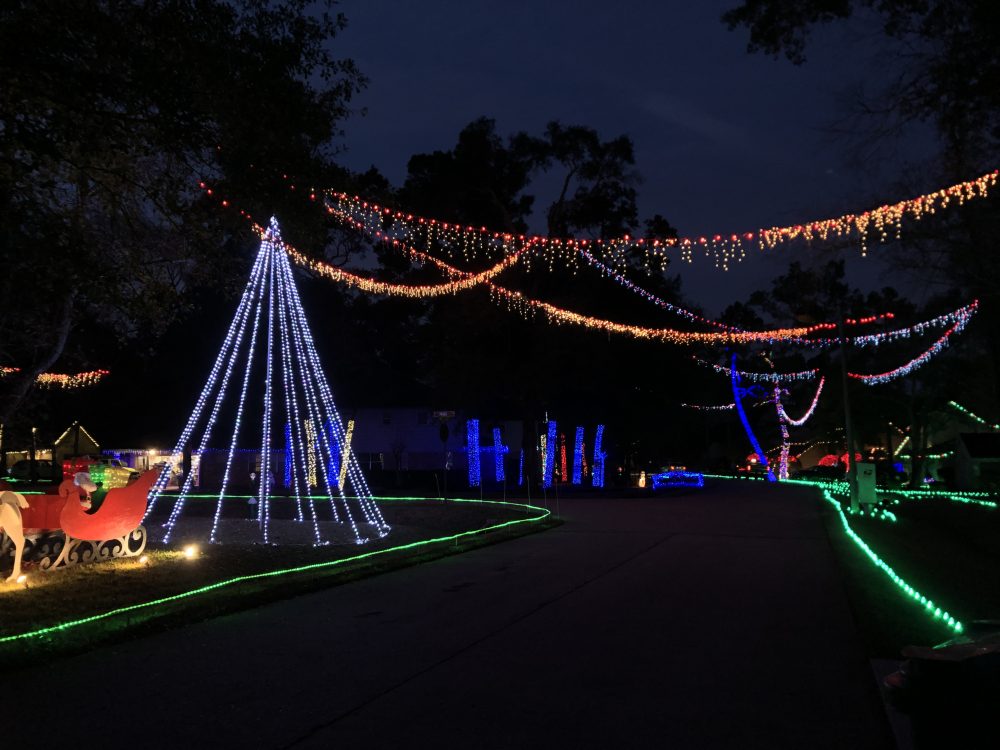 Sterling Ridge
---
SHENANDOAH
---
SPRING
Drive Thru Christmas Light Show (Hurricane Harbor Splashtown) Website. Drive through a light spectacular with over a million lights synchronized to a cheerful mix of holiday music. This is a seasonal event open daily from November 5 until December 31, 2020.
CityPlace Gingerbread Village (Springwoods Village) Map. Although not technically a Christmas light only display, its a great addition to your list. Explore a "village" of giant lollipops, candy canes, and gumdrops, and visit a gingerbread house and decorated lighthouse. The installation is well lit and open at night, and there are views of a lighted Christmas tree on the adjacent pond. Learn More.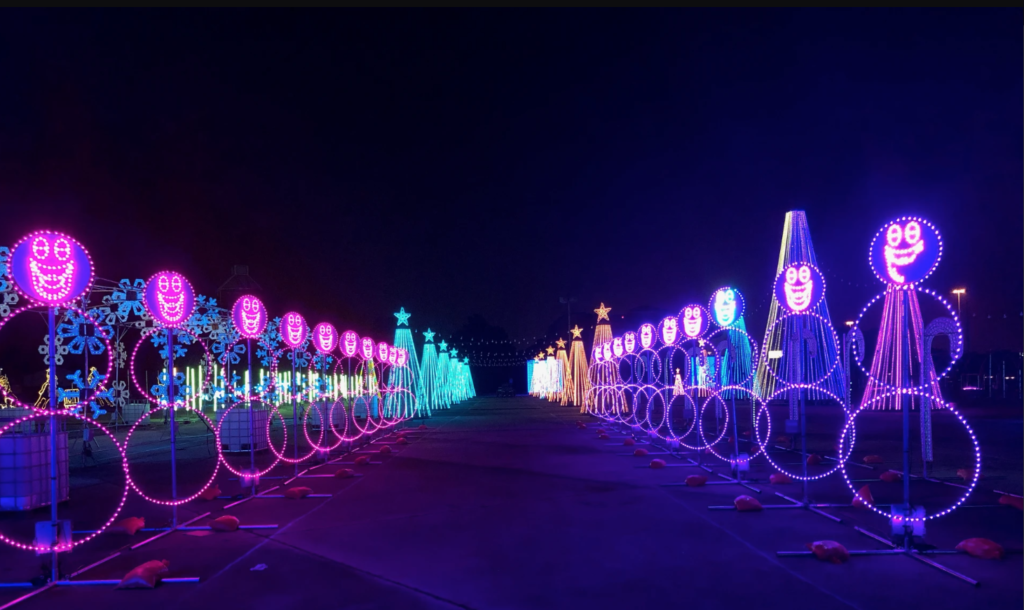 ---
TOMBALL
Prestonwood Forest "Nite of Lites" Website. The 43rd annual Nite of Lites event will run from December 12 through December 27. Homeowners participate in friendly competition for a variety of individual and block recognition categories which are awarded by a committee of guest judges.
---
MAGNOLIA
---
MONTGOMERY
Woodforest Merry & Bright Tour of Lights More Info. Christine Allen Nature Park, 5831 Woodforest Parkway South, will be the starting point and guests can follow the signs for the drive-thru tour of more than 70 light displays and to "Santa's Workshop" where they can take holiday photos. A specially curated Spotify playlist will provide a cheery backdrop to the festivities.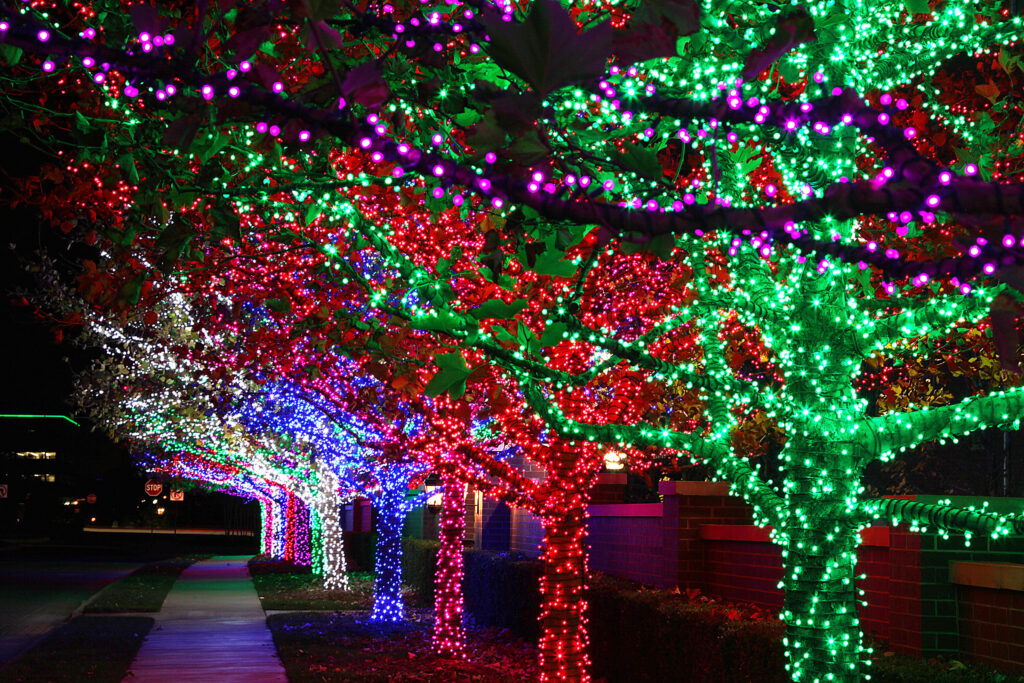 Please remember to drive safely and abide by trespassing laws. Happy sightseeing!
UPDATED December 21, 2020 at 8:45 p.m.