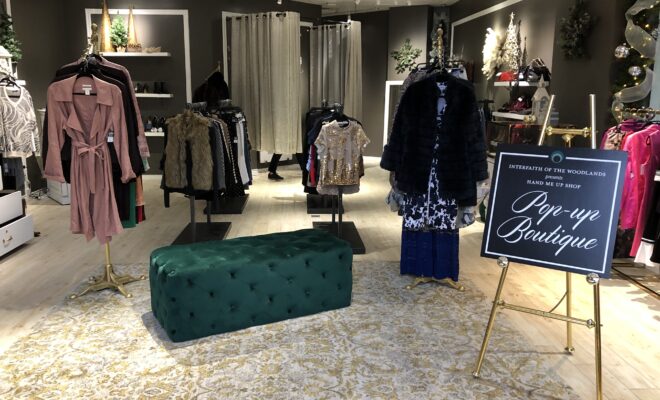 Photo by: Tiffany Marascio
Lifestyle
Shop for a Cause: Stores Benefitting Local Nonprofits
By |
Get your holiday shopping done and give back at the same time! Our local nonprofits need our help as community needs continue to increase over the holiday season. Whether you are out shopping for gifts or just picking up a little something for yourself, be sure to stop by these shops and help make a difference in the community.
---
THE HAND ME UP SHOP POP-UP BOUTIQUE benefitting Interfaith of The Woodlands. Located next to Hyatt Centric The Woodlands, the newly opened Hand Me Up Pop-Up Boutique features gently used quality clothing for women and men and special finds including luxury brands such as Burberry, Hermès, Chanel, and Valentino. Proceeds from The Hand Me Up Pop-Up Shop, in addition to the main Hand Me Up Shop located at 536 Sawdust Rd., benefit Interfaith of the Woodlands' many programs and services that help our neighbors in need. The Pop-Up Boutique will be open through January 2021. Learn More
---
SOMETHING SPECIAL RESALE STORE benefitting The Montgomery County Women's Center. This charming thrift shop offering clothing, toys, housewares and more, with sales benefiting local women in crisis. Revenue from the store helps keep the Montgomery County Women's Center, a shelter for victims of family and sexual violence, open. The store is located at 19073 I-45 # 180, Shenandoah, TX 77385, in the Portofino Shopping Center. Learn More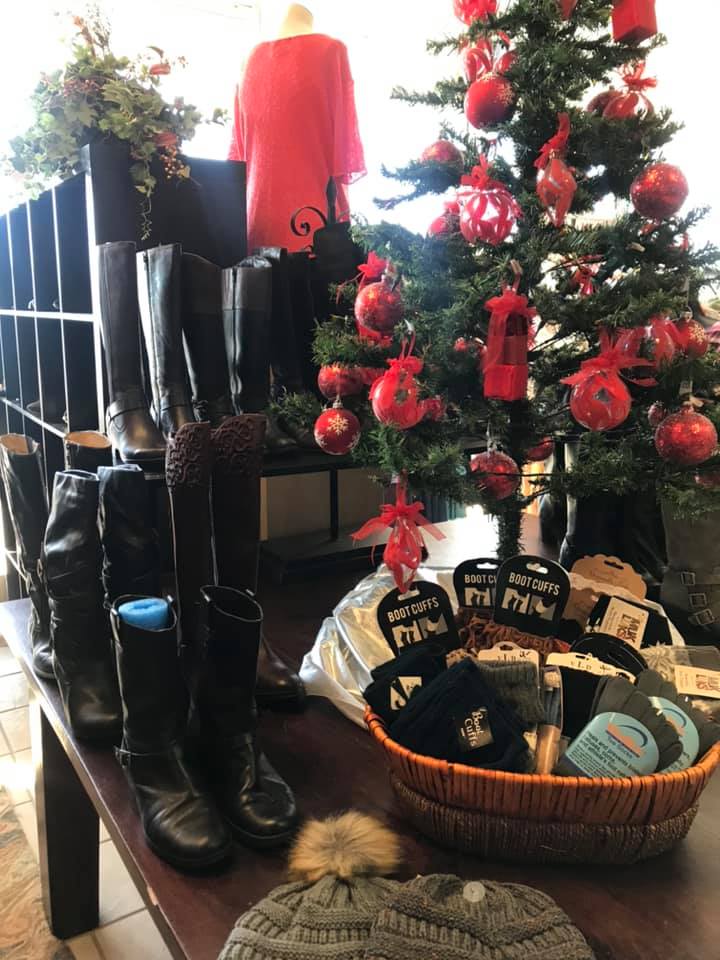 ---
CHRISTMAS TREE HOLIDAY POP-UP SHOP benefitting YES to YOUTH. Twelve themed, completely decorated 9-foot Christmas trees will be available for purchase via online auction beginning November 21 through December 18 in the YES to YOUTH holiday pop-up space, adjacent to Cru and near the valet.
Guests interested in bidding on the decorative trees may bid via QR codes displayed throughout the store, on-site, or at www.sayyestoyouth.org. Proceeds from the sale will benefit YES to YOUTH's mission to strengthen the emotional and mental health development of youth and families by providing crisis intervention, counseling and suicide prevention services. One very special tree will be decorated by the children currently living at the YES to YOUTH emergency youth shelter for abused, battered, sex-trafficked, homeless, and at risk youth. Learn More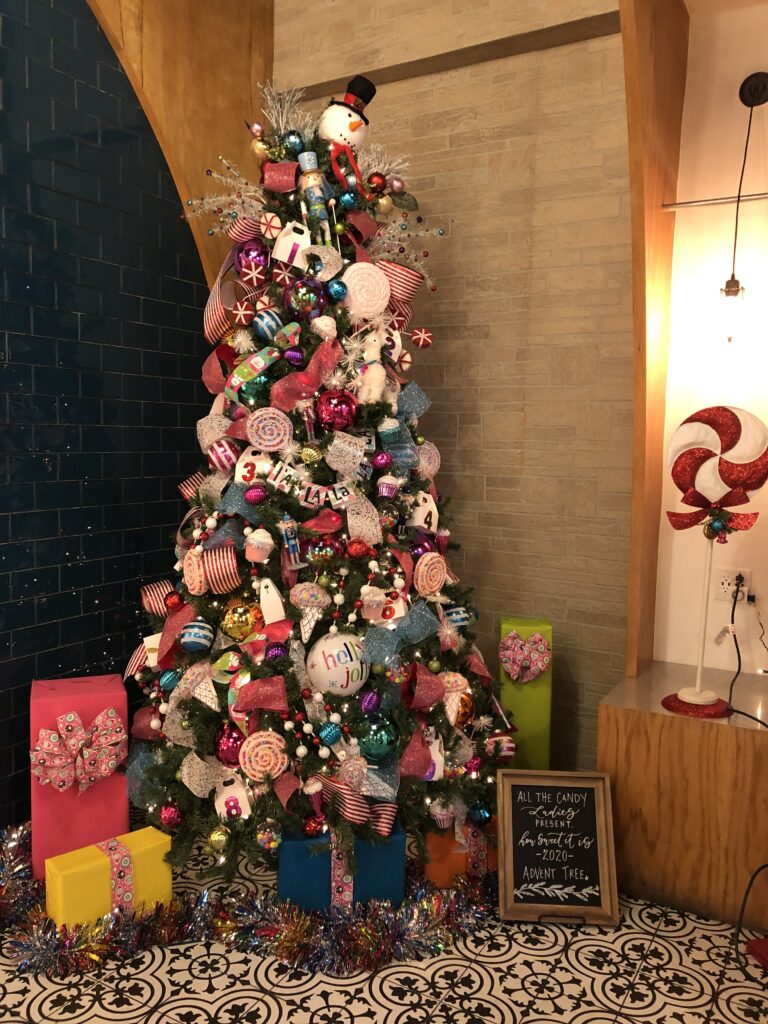 ---
BROOKWOOD POP-UP HOLIDAY STORE benefitting The Brookwood Community. Discover beautiful handmade products, delicious food items, The Brookwood Community's famous poinsettias, and other seasonal gifts at the Brookwood Holiday Store. Sales from the pop-up store benefit The Brookwood Community, which provides an educational environment that creates meaningful work, builds a sense of belonging, and awakens genuine purpose in the lives of adults with disabilities. The store is located at 2025 Hughes Landing in suite 900, and is open from October 16 through December 23, 2020. Learn More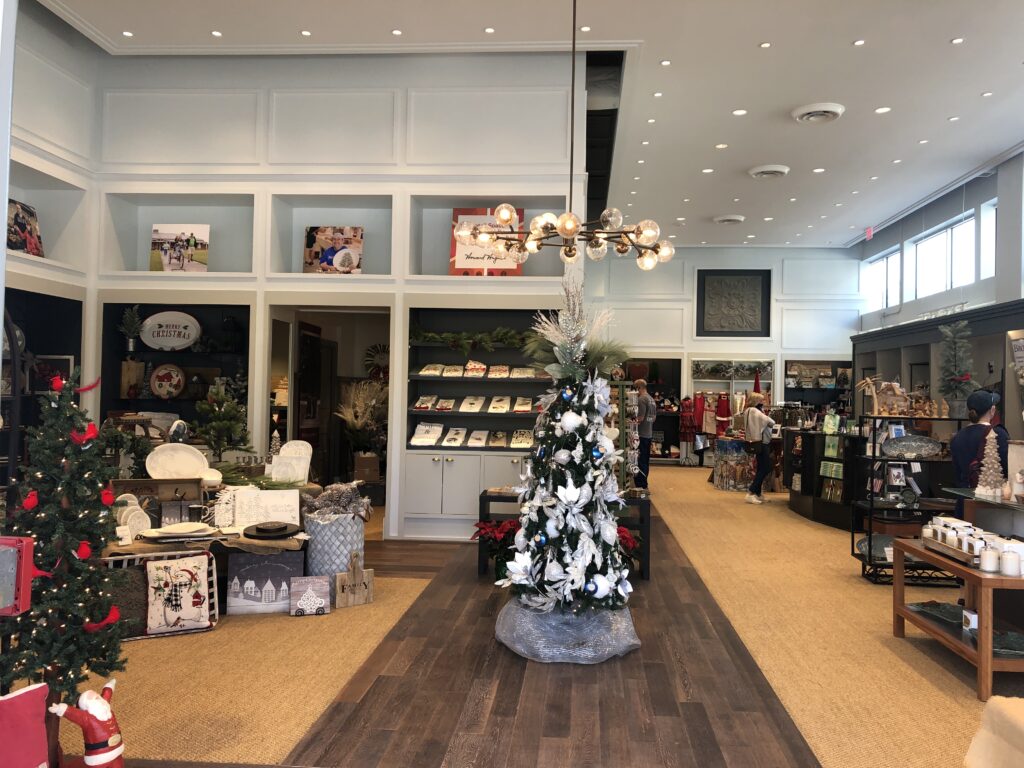 ---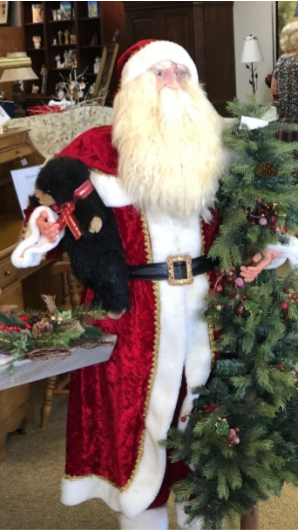 JAZZY JUNQUE benefitting New Danville. Jazzy Junque is currently hosting its annual holiday sale, a community favorite year after year. The store is packed with everything from wreaths, nativities, Santas, angels, Christmas arrangements, ornaments, holiday dishes, and so much more. Customer favorites of live amaryllis, jelly plates, and "goodie" mugs will also be available.
In addition to resale items, Jazzy Junque features many holiday items made at New Danville, a nonprofit day program benefiting adults with intellectual and developmental disabilities. Proceeds from the sales of all items in the store benefit New Danville and its mission to provide its clients with a place to live, learn, work, and grow.The store is located at 1111 League Line Road, Conroe, TX 77303. Learn More
---
UNIQUE RESALE benefitting Community Assistance Center. Find gently used clothing, household goods, and more at Unique Resale. Proceeds from the shop go toward Community Assistance Center, a nonprofit social services organization that provides basic needs services and long-term case management to individuals and families throughout Montgomery County who are struggling through times of financial hardships. Learn More
---
ANGELS LOFT RESALE SHOP benefitting Angel Reach. While you're out, check out some home furnishings! Angels Loft sells home decor, accessories, furniture, and more. All sales proceeds benefit Angel Reach and its programs that assist youth aging out of foster care. Angels Loft is located at 2017 N. Frazier St., Ste G5 Conroe, TX 77301. Learn More
---
SOS RESALE SHOP & BOUTIQUE benefitting Society of Samaritans. The SOS Resale Shop & Boutique offers a variety of merchandise including gently-used quality clothing, jewelry, household goods, home decor, furniture, shoes, purses, paintings, and more. SOS Resale Shop is a ministry of Society of Samaritans, a nonprofit organization providing food, clothing and financial assistance to the Magnolia community. 100% of the proceeds help fund the nonprofit. Learn More
---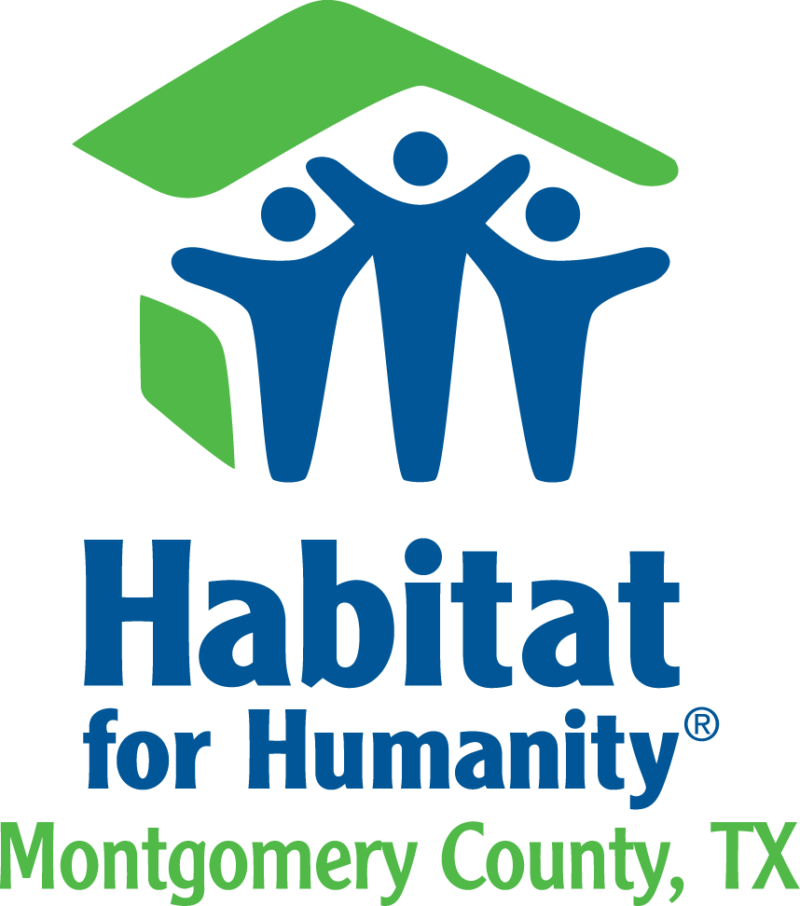 RESTORE benefitting Habitat for Humanity of Montgomery County (Habitat MCTX). ReStore carries new and gently used home improvement products, including lighting and electrical items, furniture, building materials, Appliances, housewares, paint, and more. When you purchase from ReStore, you're making a positive impact on the lives of individuals and families in your community. Habitat MCTX builds strength, stability and self-reliance through the construction of affordable housing and home repairs. All proceeds from ReStore's sales fund safe homes for qualified applicants through Habitat MCTX. Learn More
---
UPDATED December 1, 2020 at 1:10 p.m.