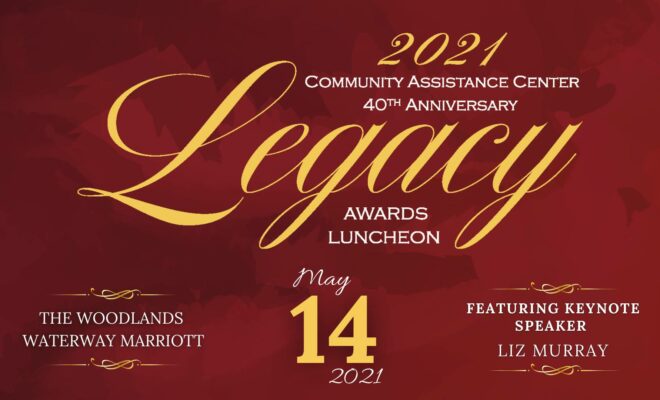 Events
Community Assistance Center Invites Community to 2021 Legacy Awards Luncheon
By |
CONROE, TX – Community Assistance Center (CAC), in celebrating 40 years of service to Montgomery County, cordially invites the community to the 2021 Legacy Awards Luncheon. This fabulous event will be held in person on Friday, May 14, 2021 at The Woodlands Waterway Marriott with the silent auction and mimosas starting at 10:00 a.m.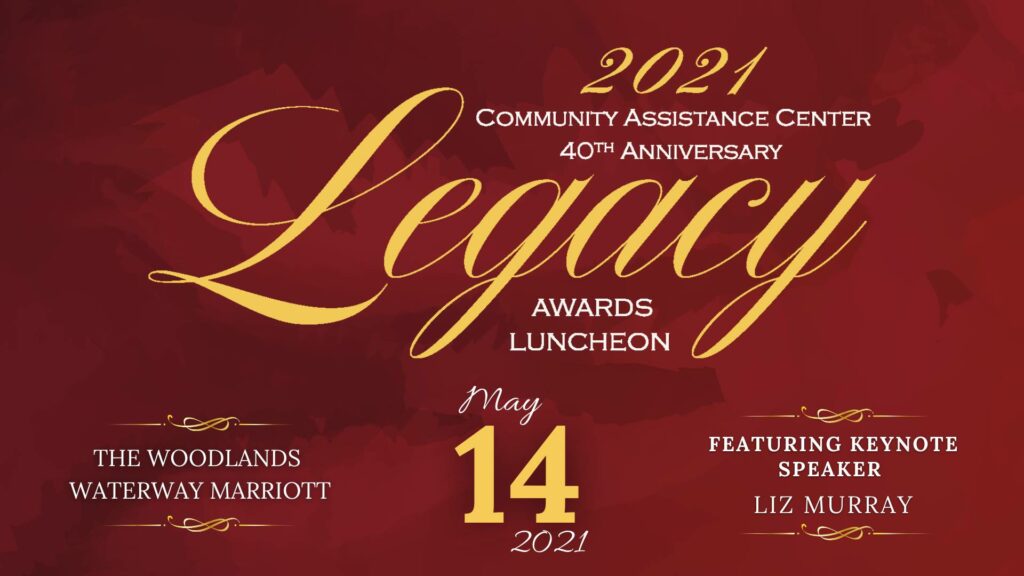 The Legacy Luncheon is an opportunity for Community Assistance Center (CAC) to recognize local community members who serve as champions for CAC and make significant contributions to our Montgomery County neighbors in need along with promoting the programs and services provided by this vital agency. The event will honor local leaders, business partners, faith partners, fellow service organizations, and the amazing power of volunteers. Among the honorees include Legacy Award Recipient-Commissioner Pct. 1 Mike Meador (Ret.), Buckalew Chevrolet, Woodforest National Bank, The Church of Jesus Christ of Latter-day Saints, the Montgomery County Food Bank, and volunteers Paula Odom, and Beverly and Mac Schard.
Community Assistance Center (CAC) welcomes Liz Murray, Co-Founder & Executive Director of The Arthur Project, to be featured as the event's keynote speaker. Liz Murray's life is a triumph over adversity and a stunning example of the importance of dreaming big. Murray was raised in the Bronx by two loving but drug-addicted parents. She grew up in poverty, often without enough food, chronically absent from school and most of all, struggling to connect her education to a viable future. By age 15, Murray's mom had died, and she was homeless- living on the streets, riding the subway all night, and eating from dumpsters. Amidst this pain, Murray always imagined her life could be much better than it was. Determined to take charge of her life, and with the support of an upstairs neighbor and trusted family friend named Arthur, Murray finished high school in just two years and was awarded a full scholarship to Harvard University, all while camping out in New York City parks and subway stations. 
Today, Murray is a passionate advocate for underserved youth. Murray graduated from Harvard in 2009 and received her master's degree in Education Psychology at Columbia University. She is passionate about speaking on the importance of personal motivation, transforming problems into opportunities, and what it takes to make a difference in people's lives.
As one of two major fundraisers for Community Assistance Center (CAC), the Legacy Luncheon continues to be an inspiring event celebrating service to our community and generating funding to support the many programs and services provided by the organization. In celebration of the CAC's 40th anniversary, the organization has provided the special opportunity for Ruby Anniversary Sponsorships that will significantly help CAC meet the increased need brought on by COVID-19 and prepare for future growth of the organization. A special thank you to each of the 2021 Ruby Sponsors, which include America's ER and Urgent Care, Buckalew Chevrolet, Entergy Texas, Friends of CAC, Linde, The Tripathy Family, Waste Connections, Woodforest National Bank, The Woodlands Community Presbyterian Church, and Zters. In addition, the 2021 Legacy Advocate Sponsors are HEB and Wiesner Auto Group. 
"Since 1981, we have served our neighbors in need and will continue to meet the growing needs of Montgomery County. I am excited to play a small part in this organization's history," said Jennifer Landers, CEO of Community Assistance Center.
Proceeds from this special event will support Community Assistance Center (CAC) programs that provide immediate basic needs, financial assistance, and case management services, promoting self-sufficiency for individuals and families throughout all of Montgomery County who are struggling through times of crisis. Individual Tickets and Tables are on sale now, so visit www.cac-mctx.org/event/2021-legacy/ today to reserve your seat! If you have specific questions for this event or would like more information about getting involved with CAC, please contact Kathy Rifaat, Director of Development, by telephone at 936-494-4412 or by email at kathy@cac-mctx.org.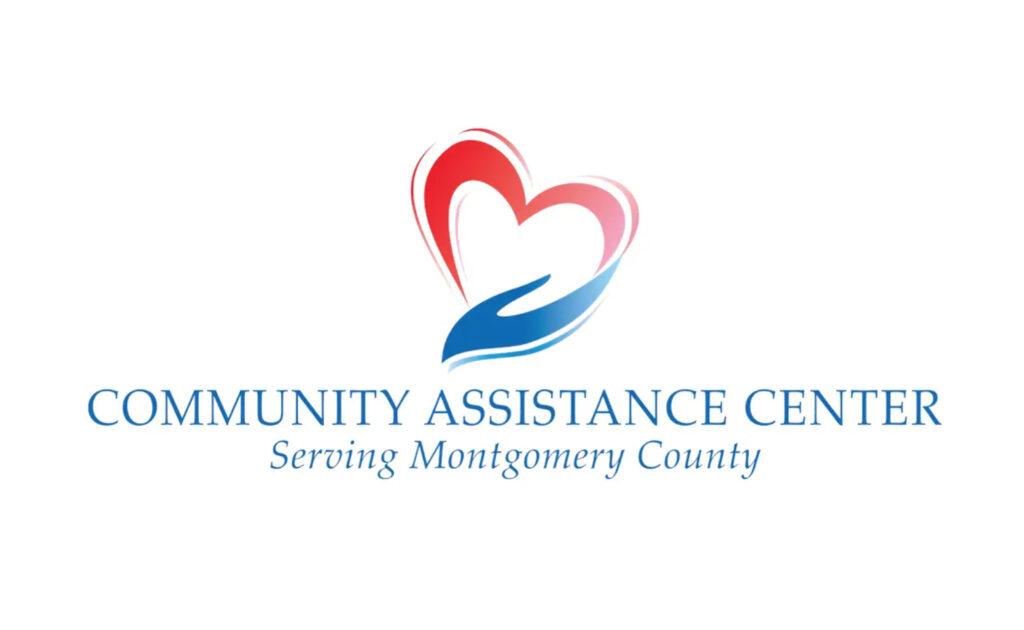 Community Assistance Center is a non-profit, social service agency providing resources to meet basic needs and improve quality of life for our neighbors in Montgomery County. CAC provides case management and assistance services such as food, clothing, emergency shelter, rental and mortgage assistance, utilities, and education to promote self-sufficiency. During its last fiscal year, CAC provided services to over 39,300 residents of Montgomery County through its various programs and services.