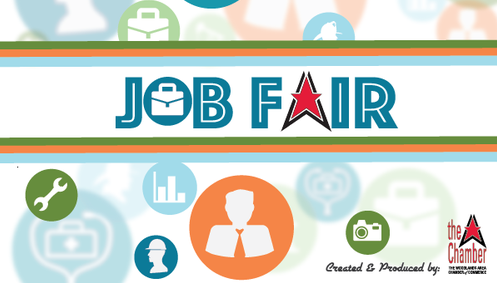 Business
Community Job Fair announced for May 2 in The Woodlands
By |
The Woodlands, Texas – The Woodlands Area Chamber of Commerce announces the Community Job Fair on Wednesday, May 2nd, 2018 from 10:00am – 2:00pm at Sam Houston State University The Woodlands Center at 3380 College Park Drive in The Woodlands, first floor.
"The Community Job Fair is another way the Chamber serves as a professional and community resource," says Meagen Korenek, director of special events at The Woodlands Area Chamber of Commerce. "The Woodlands Area is home to a quality workforce, 3 Fortune 500 headquarters, over 70 major employers and countless small and mid-size businesses. This combination makes for a robust job market."
The Woodlands Job Fair will feature a full schedule of mini-seminars to sharpen the skills of job seekers. Seminars are free of charge. Employers can reserve booth spaces now at www.TheWoodlandsJobFair.com. Basic employer booths are $300 and include additional marketing. Chamber members receive a discounted rate of $250. VIP employer booths are available with premiere locations.
For more information about this event or securing an employer booth, visit www.TheWoodlandsJobFair.com, or contact the special events department at The Woodlands Area Chamber of Commerce at (281) 367-5777 or events@woodlandschamber.org.
Source: Ellie Pfahl, The Woodlands Chamber of Commerce