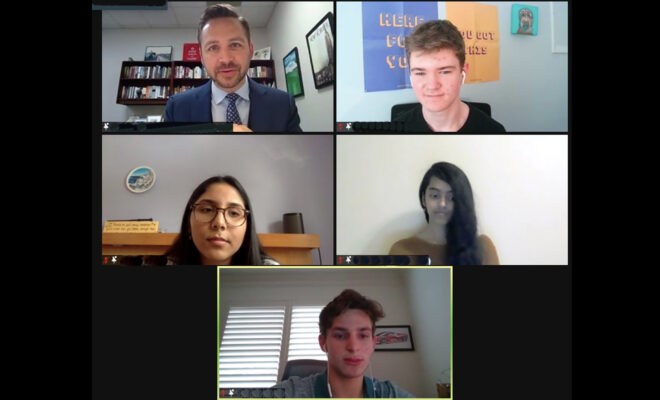 Lifestyle
Cooper Active Minds Leaders Participate in National Conference to Destigmatize Mental Health
By |
THE WOODLANDS – Four members of The John Cooper School community played key roles during the 2021 Active Minds National Conference that was held online February 16-18.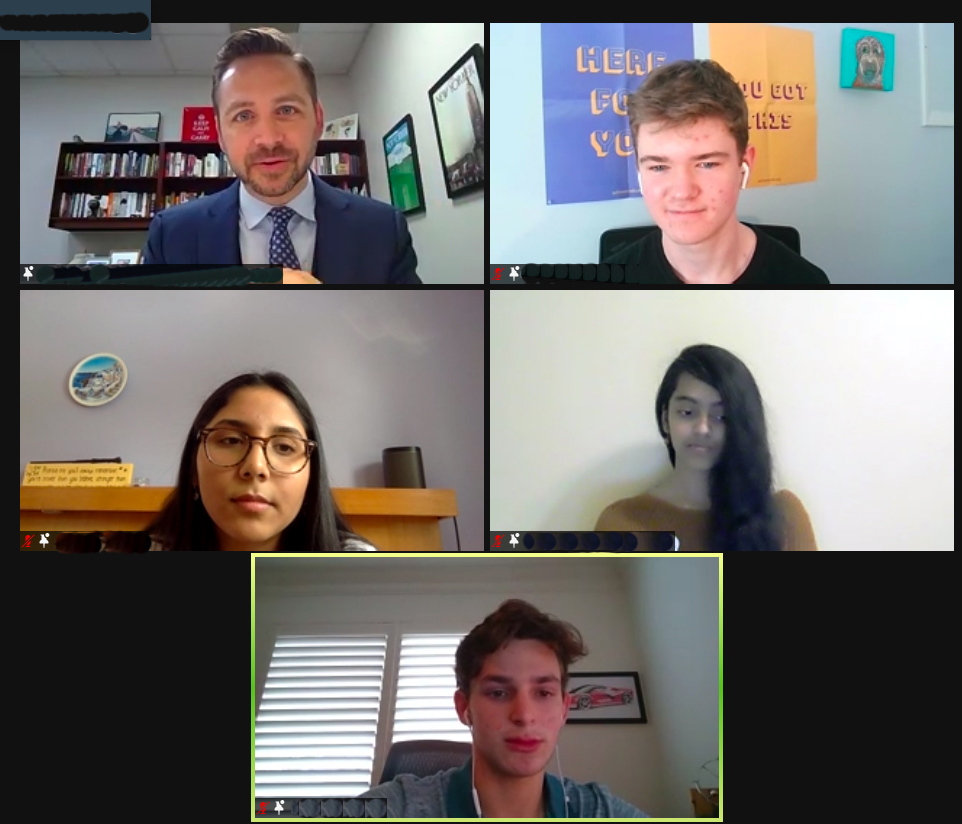 Active Minds is the nation's premier nonprofit organization supporting mental health awareness and education for students. Featured keynote speakers this year were Alyssa Milano, Nkechi Okoro Carroll, Kendra Scott and Justin Bieber.
Cooper eleventh graders Rushika Prasad and Beto Valenzuela were invited to serve on a panel discussion titled "For High Schoolers By High Schoolers – Struggling to Improve High School Student Mental Health." The panel was moderated by Cooper's Head of Upper School Stephen Popp.
Prasad and Valenzuela were among the high school student leaders who shared ways they have improved awareness of mental health concerns, connected with their peers, and cultivated a welcoming community at their respective schools.
"Protecting the mental health of teenagers is an incredibly important step when it comes to setting effective habits and goals for good mental health in the future," said Prasad. "I was very excited to join this event, since mental health for high schoolers is a very underrepresented topic."
Valenzuela felt so passionate about this topic that he started his own clothing company, dedicating the proceeds to organizations that promote mental health awareness. "Being a mental health advocate is not easy," he said. "It requires taking risks and being vulnerable so that you can lead the way for others who are struggling."
Popp applauded these efforts, saying "it's an example of our students creating and innovating to help make our world better."
"At Cooper we care deeply for every student," Popp continued. "We know as students are navigating high school and the world ahead, they will need a set of skills to carry them through challenging times. This conference helps our students learn about their mental health, sustain, nurture, and improve it. One way to strengthen our mental health is to make sure we talk about it. Our partnership with Active Minds helps us destigmatize that conversation here on campus, and the skills they accrue will help them as they head off to college and begin their careers."
Upper School Counselor, Diego Estrada, Ph.D., was recognized for his efforts as faculty advisor of the Cooper Active Minds chapter. He was given the Advisor of the Year Award for demonstrating dedication that goes well beyond the basics of providing clarity, support and meaningful counsel to the chapter by empowering chapter members to successfully use their voice to change the conversation about mental health on campus.
"I am honored and happy for Active Minds at Cooper. If this helps shed more light on key issues surrounding mental health and removing stigmas; it's a great thing," Estrada said.
The John Cooper School has been participating in a partnership with Active Minds since 2015.
"The purpose is to support parents, students, and teachers in changing the conversation around mental health, and to strengthen the support we give, while removing barriers and stigmas," Estrada explained. "Students meet regularly throughout the year and host events such as World Kindness Day, National Day Without Stigma, and Stress Less Week."
Anyone who is interested in learning more about Active Minds at Cooper can contact Dr. Estrada by email at destrada@johncooper.org. For more information about Active Minds, visit www.activeminds.org.
The John Cooper School is a PK-12 independent, college preparatory day school that has been serving The Woodlands and greater Houston area since 1988.
For more information, visit www.johncooper.org.