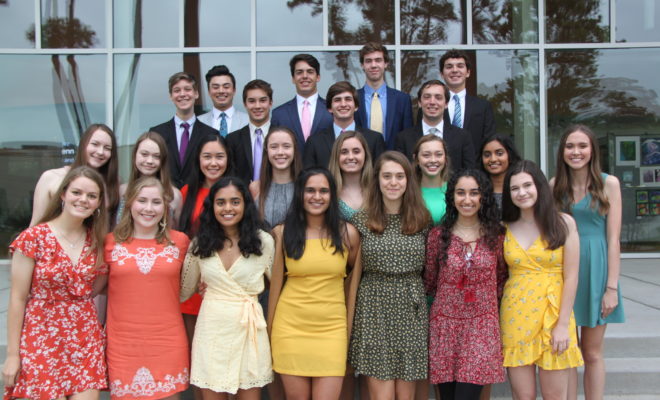 People
Cooper Chapter of Cum Laude Society Inducts Seniors, Recognizes Academic Excellence
By |
THE WOODLANDS, TX – Head of Upper School Stephen Popp welcomed students, parents, faculty, and administrators to a dinner and induction ceremony for The John Cooper School Chapter of The Cum Laude Society that was held on campus on April 17.
Senior Lauren Sands, who will be attending Washington University, St. Louis, spoke about her journey "From Curiosity to Wisdom." Senior Matthew Krehbiel, who will attend The University of Texas, Austin, gave a touching tribute to parents, and senior Oliver Kneen, who will attend Brown University, spoke about the positive impact of the Cooper community.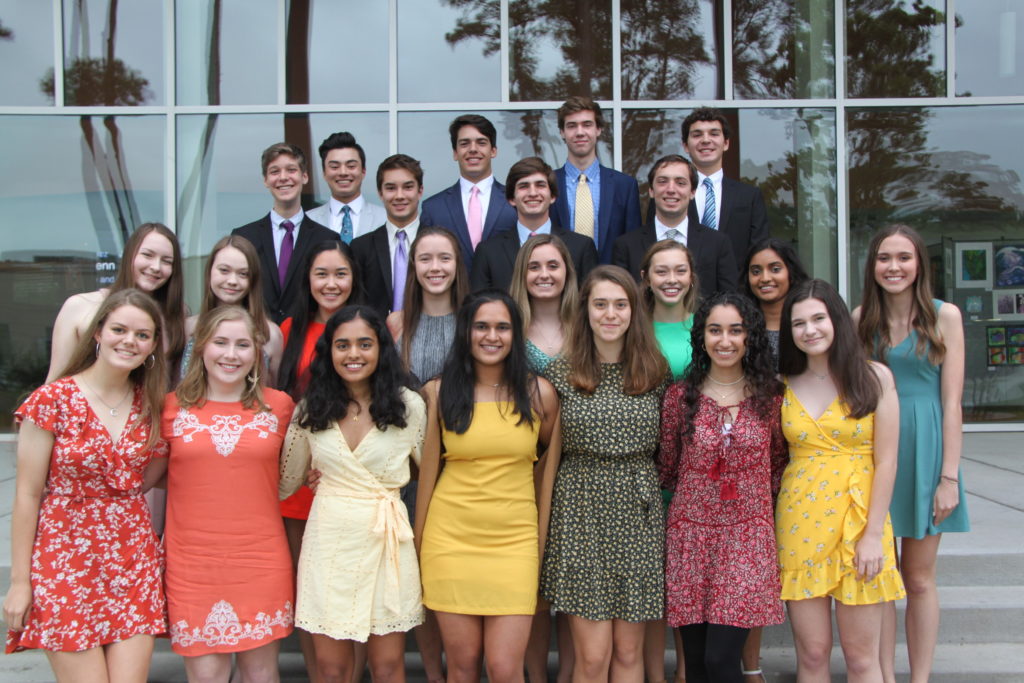 Director of College Counseling and Secretary of the JCS Cum Laude Society, Laura Schroeder, joined JCS Cum Laude Society President Stephen Popp to present certificates and induct the following seniors into the prestigious honor society: Lisa Alexander, Rhyma Asim, Evan Burchfiel, Erin Frankland, Abby Frazier, Jacob Gunter, Oliver Kneen, Matthew Krehbiel, Christopher McDonald, Ava Minarovic, Megan Perkins, Riley Perugini, Beatrice Portela, Brian Ross, Lauren Sands, Zhi-Syuen See, Colleen Skinner, Madeleine Smith, Jonathan Spangler-Sakata, Vandana Venkatesh, Divya Wagh, Campbell Wilkerson and Jessica Young.
The Cooper Cum Laude Chapter also includes Head of School Michael Maher and faculty members Rebecca Brady, Lilia Gallivan, Jenny Glenn, Kim Larance, Peter Perretti, and Alexis Wiggins.
Established in 1988, The John Cooper School is an independent, college preparatory school for students in Pre-K through Grade 12. For more information, visit www.johncooper.org.