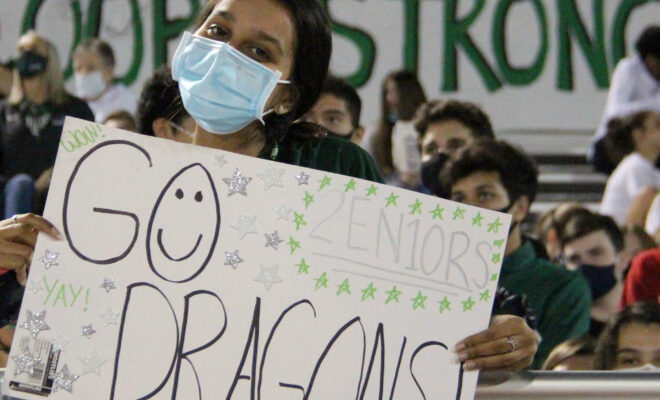 Fitness & Sports
Cooper Dragons Start Season Strong
By |
THE WOODLANDS, TX – The John Cooper School Dragons are are starting their season off strong. The Dragon football team won its season opener, the volleyball team won two games, the cross country boys team won first place at their invitational, and the girls cross country team took third place.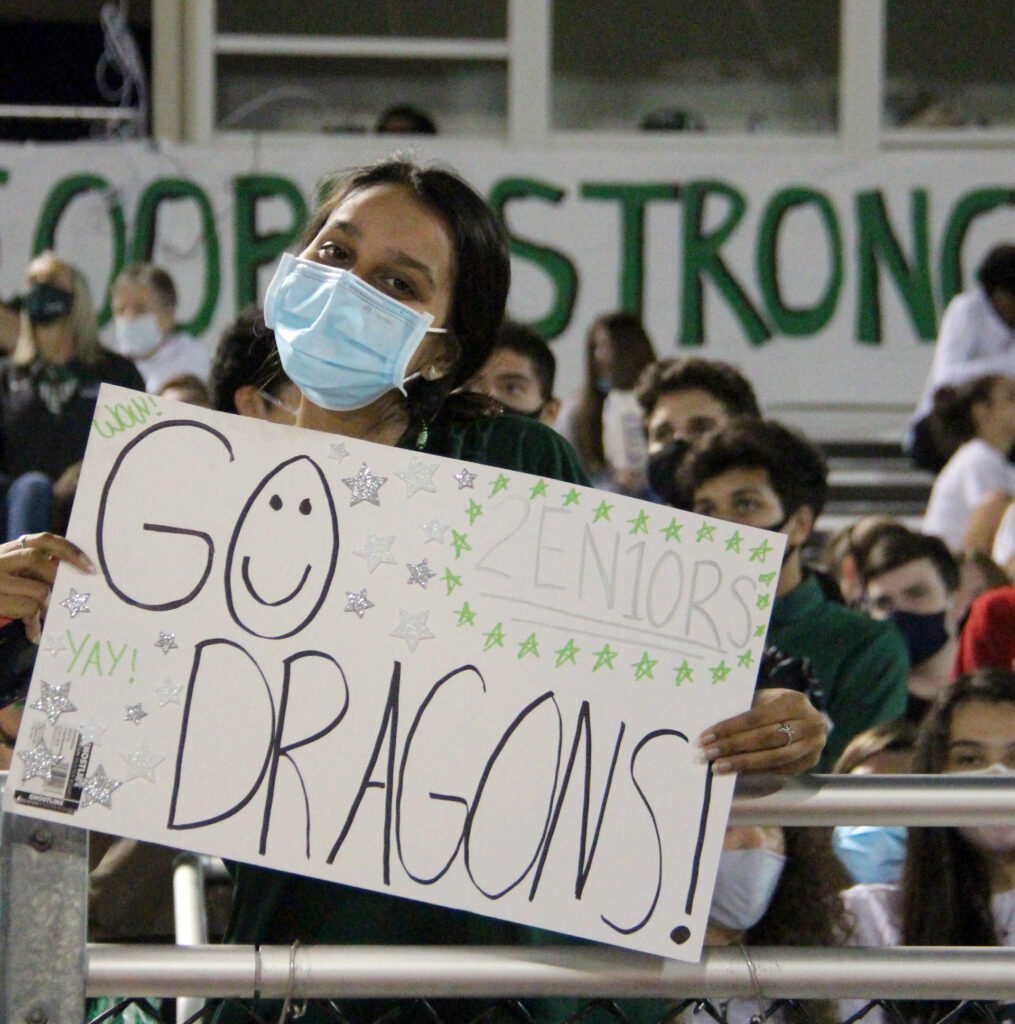 VARSITY VOLLEYBALL – Dragons win two; one a 6A opponent
Sept. 23 vs. Incarnate Word – 3-0 W
Sept. 30 vs. Conroe High School – 3-2 W
Next up for Dragon Volleyball:
Oct. 6 vs. Concordia Lutheran, 5 p.m.
Oct. 8 vs. Houston Christian, 4:30 p.m.
Oct. 9-10 at Houston Open Tournament, Houston Skyline Volleyball
VARSITY FOOTBALL – Dragons Win Season Opener
Oct. 2 vs. Lutheran South – 56-13 W
"The John Cooper School Dragons were victorious over the Pioneers of Lutheran South Academy Friday night by a score of 56-13," said Coach Erik DeHaven. "The Dragons struck first with a pick six by pre-season greater Houston top 100 LB Jake Peterson. The Pioneers struggled to move the ball all night against a gang tackling Dragon defensive unit that accounted for 14 points."
"The Dragons spent the night in the Pioneer backfield with six sacks, hauling in three interceptions and one forced fumble for a touchdown. The Dragon offense was also up for the task, using multiple formations to rack up 424 yards of total offense on the night. Senior QB Kaedyn Sullivan was locked in, throwing for 159 yards on 10 of 12 with four touchdowns. Sophomore WR Kielar Sullivan blew up for three TD and Junior WR James Masciola had one as well in his Dragon debut. The Dragon offense ran the ball well too, rushing for 265 yards, two touchdowns, with junior RB Jaxson Pierce carrying the load with seven carries for 135 yards."
Dragon Defense:
LSA Rushing Yards: 32 Rushes – 81 Yards
LSA Passing Yards: 76 Yards
LSA Total Yards: 157 Total Yards
Dragon Offense:
Yards

Total–424
Passing–159
Rushing–265
Players of the Game:
Co Team MVP – Kaedyn Sullivan 10-12 passing for 159 yards 4 TD's and 1 rushing TD
Co Team MVP – Jake Peterson 6 rushes / 62 yards / 1 TD / 10 Tackles / 1 Sack / 1 INT / 3 TFL
Defensive MVP – Gamble Reed: 6 Tackles / 2 Sacks / 3 TFL
Offensive MVP – Jaxson Pierce: 7 Rushes / 135 yards / 18.7 Avg
Special Team MVP – Owen Baadsgaard – 3.5 Tackles on Kick Off
Program Record:
JV Football – 2-0
Varsity Football – 1-0
Next up for Dragon Football:
Oct. 9 at Houston Christian, 7 p.m.
VARSITY CROSS COUNTRY – Dragons Host Dragon Invitational, Boys Take First, Girls Take 3rd
Sept. 26 host – Cooper Dragon Invitational, Boys 1st, Girls 3rd
Boys 1st Place overall
Will McDermott – 2nd (9:49.8)
Vishnu Swaminathan – 3rd (10:22.0)
Zac Winton – 5th (10:37.8)
Drew Wilkerson – 8th (10:46.4)
Nathan Seamans – 11th (10:55.3)
Girls 3rd Place overall
Katie Drake – 6th (12:33.3)
Megan Day – 9th (12:34.0)
Chloe Smith • 16th (13:01.3)
Rebecca Melin • 17th (13:02.1)
Caitlin Lanigan • 18th (13:04.9)
Next up for Dragon Cross Country:
Oct. 10 at The 40th Maverick Ramble at Spring Creek Park, 11:30 a.m.
The John Cooper School is a PK-12 independent, college preparatory day school that has been serving The Woodlands and greater Houston area since 1988.
For more information, visit www.johncooper.org.