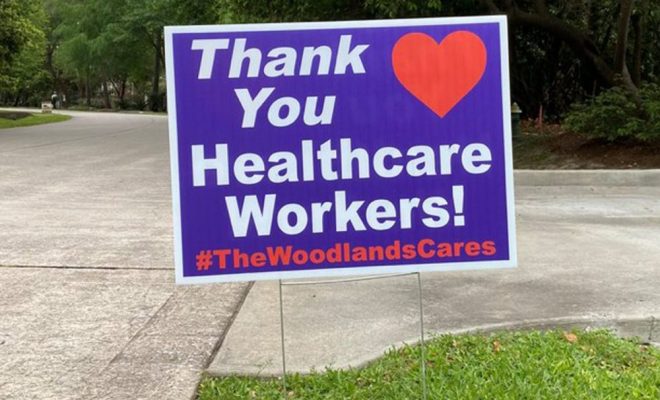 Lifestyle
Cooper Student Creates Message of Support for Healthcare Workers
By |
THE WOODLANDS, TX – Gamble Reed, a sophomore at The John Cooper School, is putting his extra time to good use to share gratitude while supporting a local hunger relief organization.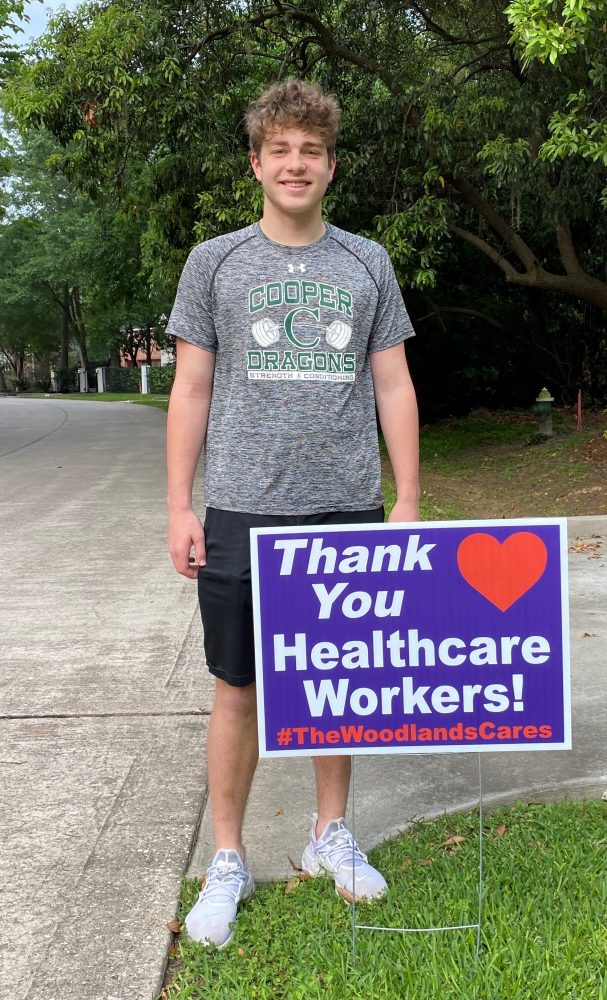 A regular volunteer at the Interfaith of The Woodlands Food Pantry, Reed saw the current need for additional support for families and the elderly in our community. After seeing people around the country make signs of support, he and his mom, Nancy, created a simple message of support and had it printed on a yard sign by Signsational Signs.
The signs that read "Thank You Healthcare Workers" are double-sided and staked. They are on sale for $20 each if picked up or $30 if delivered in The Woodlands. The cost to print the signs are $10 each and all profits are donated to Interfaith of The Woodlands.
"Living through this unfamiliar time, we find ourselves asking what we could do for people around us and in our community," Reed said. "My mom and I came up with this idea to show our support for medical staffs and first responders while assisting our elderly and less fortunate."
Michele Amini, who is a Upper School English teacher at The John Cooper School, ordered signs for healthcare workers she knows then puts them in their yards with a note. "I have two daughters who are young doctors and they have many friends who have been feeling so discouraged," Amini said. "Your signs have helped them know that they are loved and people are recognizing their work on the front lines."
For more information on this project, contact Reed at TheWoodlandsCares@outlook.com.
The John Cooper School is a PK-12 independent, college preparatory independent school.