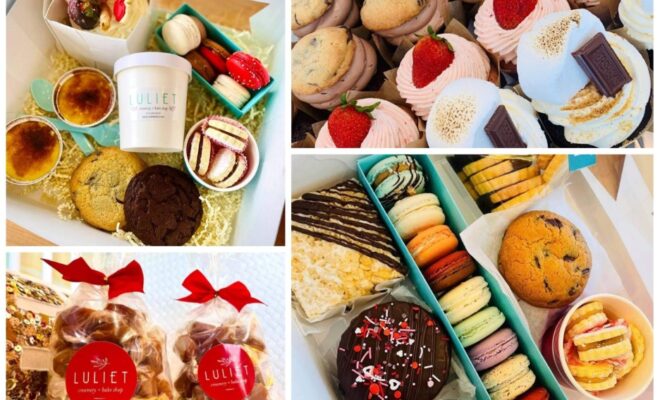 Photo Credit: Luliet Creamery and Bake Shop
Food & Drink
Eat Local: Luliet Creamery and Bake Shop in Spring
Luliet Creamery and Bake Shop opened in October of 2019, a few months before the Covid-19 pandemic, and quickly gained droves of fans with their incredible small batch ice cream and baked goods. Owned by Nelia Shehaj who started as a home baker, she then went on to attend HCC Culinary Arts for Baking and Pastry. Nelia established a small cottage bakery from her home in Spring, Texas and started with delicious cakes, cookies and macarons. Outgrowing her home kitchen and business, it was time for the next step. Nelia enrolled in the world famous "how to make ice cream" workshop at Penn State University.
In taking the concept of Luliet from dream to reality, Nelia wanted a space for the community to come together for the love of sweets, desserts and ice cream.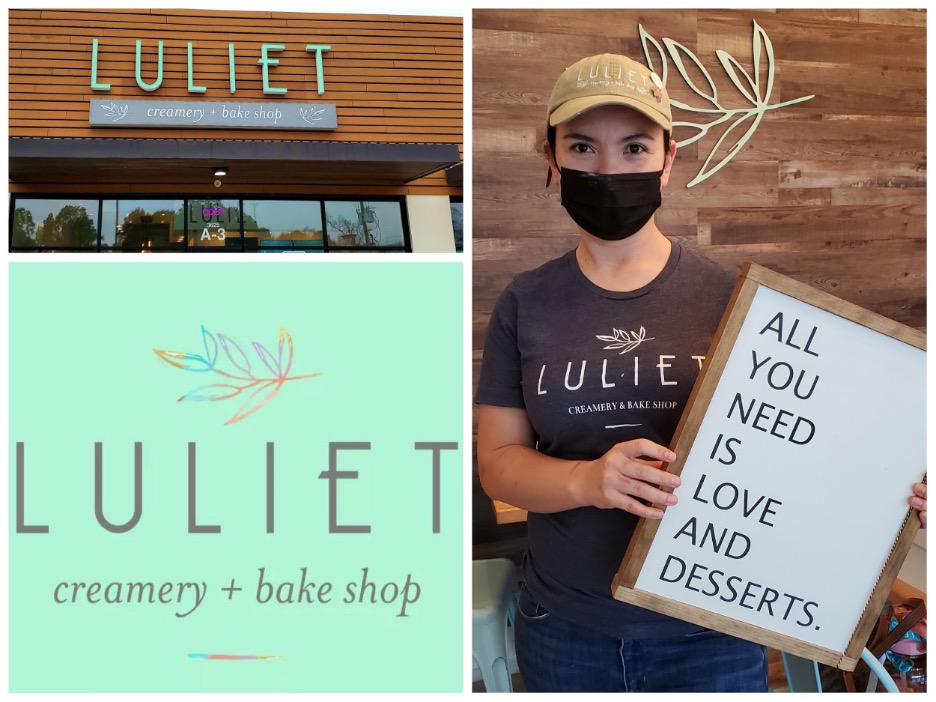 Nelia believes in one-of-a-kind and made with love treats, only made from the best real ingredients such as real butter, real sugar, and the finest Callebaut Belgian chocolate. Luliet offers Breathtakingly beautiful special occasions cakes, real buttercream cupcakes, French macarons, "insanely good jumbo cookies" that are better than most grandmas.
Over a year into her business, Nelia has added scratch made moon pies, brownies, Alfajores, cake bites, rice krispy treats, and hot cocoa bombs to name a few.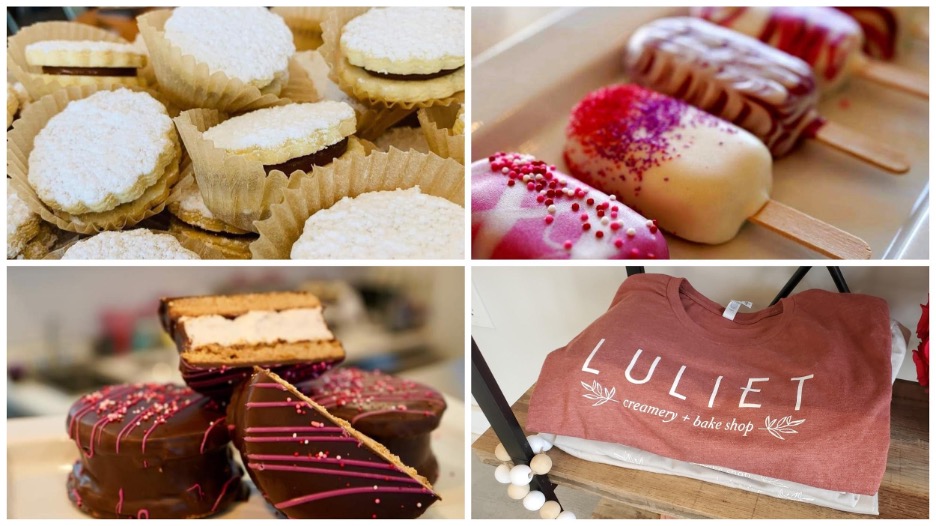 Luliet Creamery and Bake Shop has 10 to 12 cupcake flavors daily. 12 ice cream flavors and 18 -20 macaron flavors.
The crowd favorite cupcake flavors being churro, red velvet, and berry vanilla. Popular scratch made ice creams are raspberry cheesecake, snickerdoodle, hibiscus and honey lavender and macarons, creme brûlée, pistachio, and birthday cake.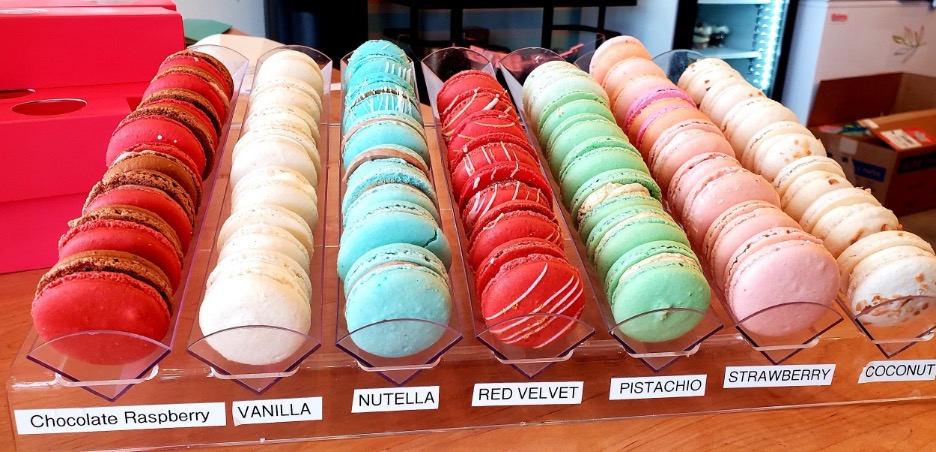 Recently Luliet has introduced six flavors of Tres Leches… Classic, Chocolate, Red Velvet, Nutella, Churro, and even a gluten free classic. Nelia and team have also teamed up with Torchy's Tacos for dessert pop ups and for their Tres Leches.
2020 brought the Charcuterie box craze, and Nelia said why not a dessert charcuterie box, for the couple or family with a sweet tooth. Currently available and even customizable with Rice Krispy Treat, Macarons, Shortbread cookies, Moonpie, Insanely Good Cookies, Tres Leches, and Alfajores
Or "Dessert for Two" Box comes with :
Pint of Ice Cream
Creme Brûlées (2)
Insanely Good Cookies (2)
Macarons (6)
Valentine Jumbo Cupcake (1)
Alfajores (4)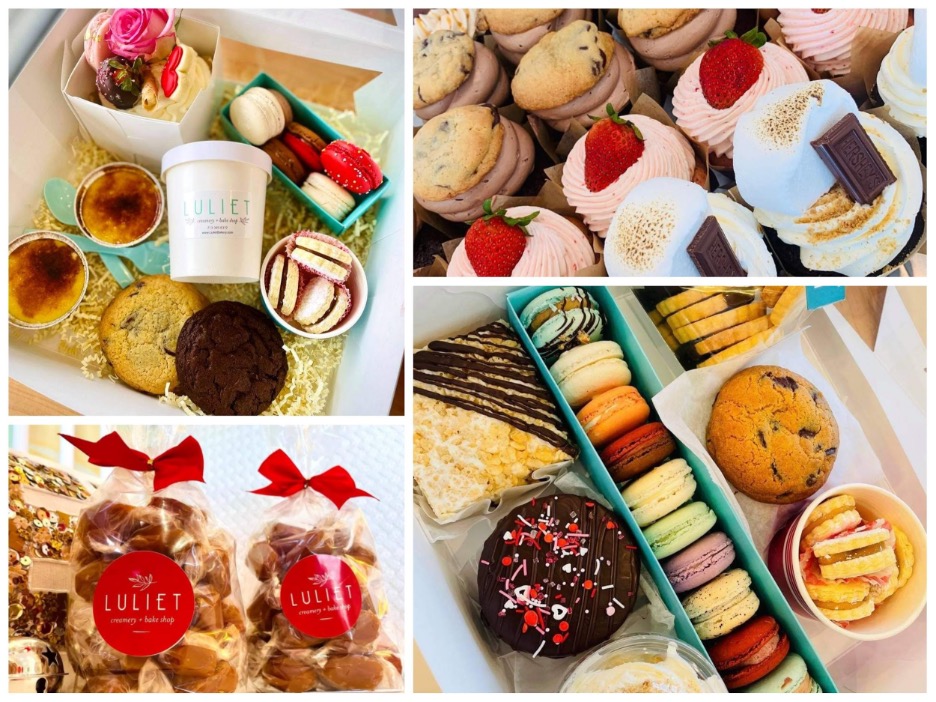 Giving back has been important to Luliet Creamery and Bake Shop. Fundraising opportunities, spirit nights for schools, and it was Nelia who was the inspiration for spinning off Nick's Local Eats – Drink For Charity to Sweets For Charity to help donate to the Montgomery County Food Bank. Nelia created a flavor called "It's A Spring Thing" Sweet Cream Ice Cream with salted caramel, dark chocolate pretzels and toffee pieces. $1 from each pint sold helped feed the hungry and in six months Nelia and team donated $800 which equals 4000 meals. Luliet is continuing with the program now through June 30th with their new brownies made specifically for the program: Double chocolate brownie made with Callebaut chocolate topped with dark chocolate ganache and sprinkled with chocolate chips.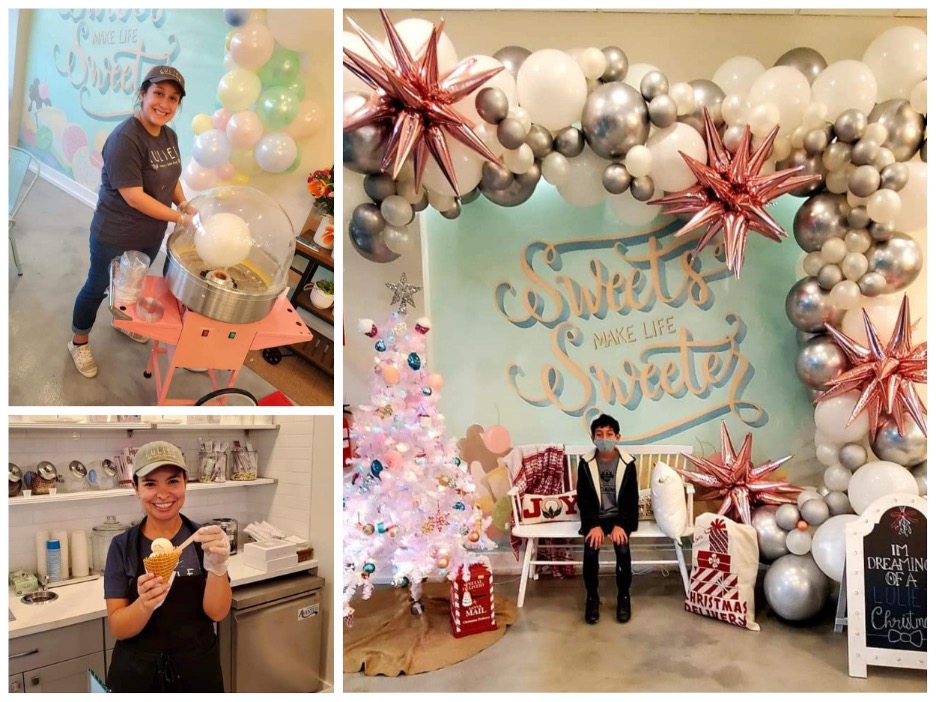 The Interview
What made you come to the decision to start making ice cream?
"During my travels across different parts of the country and overseas, I noticed that ice cream there was of much better quality and full of bold flavors. With the exception of a few new shops inside the loop, I found it hard to get the same ice cream here."
"So I got curious and started to do research on why that was the case. What I found out was that the determining factors were the quality of the dairy and what other ingredients went into the ice cream. I discovered that if you use fresh local dairy and just a few high quality simple ingredients you get amazing ice cream."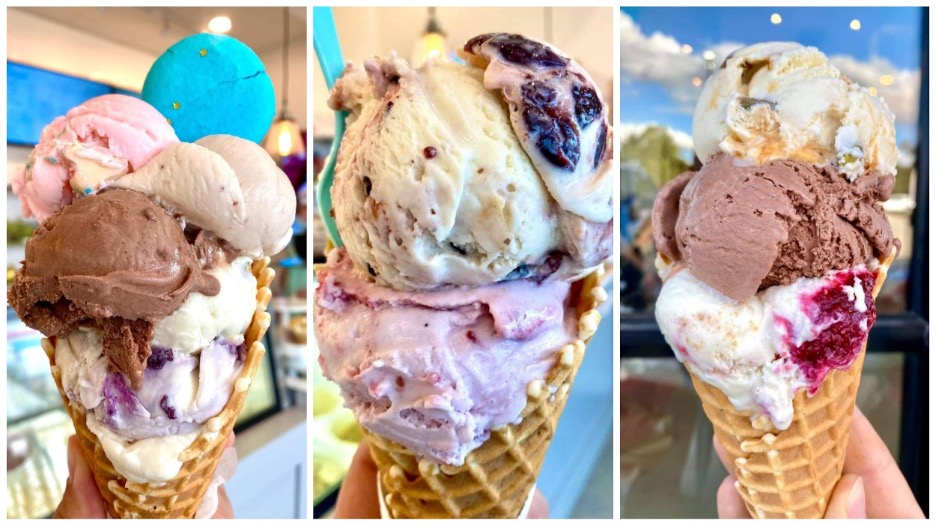 What made you choose Spring, TX as the home base for Luliet Creamery and Bake Shop?
"This decision was rather easy. Spring, TX is home to us. In the 7+ years we have lived in the area we have put down roots here and I wouldn't like to be anywhere else. This community is near and dear to my heart. At the very beginning when I started the business from home, they supported me and my dreams and I'll never forget it."
What was the biggest lesson you learned in Ice Cream making school at Penn State?
"The course I took at Penn State was like drinking from a fire hose. I learned so much there about the chemistry and production of ice cream. But perhaps the biggest lesson of all was: Use the very best ingredients you can and NEVER take shortcuts. I've taken that lesson to heart. One of the things I'm most proud of our ice cream is that it's all made in house from milk to cone."
Besides ice cream, what are Luliet's other crowd pleasers and best sellers?
"Our delicious cupcakes are always baked fresh from scratch daily and they're very popular with our guests. They're decorated with our light and fluffy Swiss Meringue buttercream or decadent cream cheese frosting."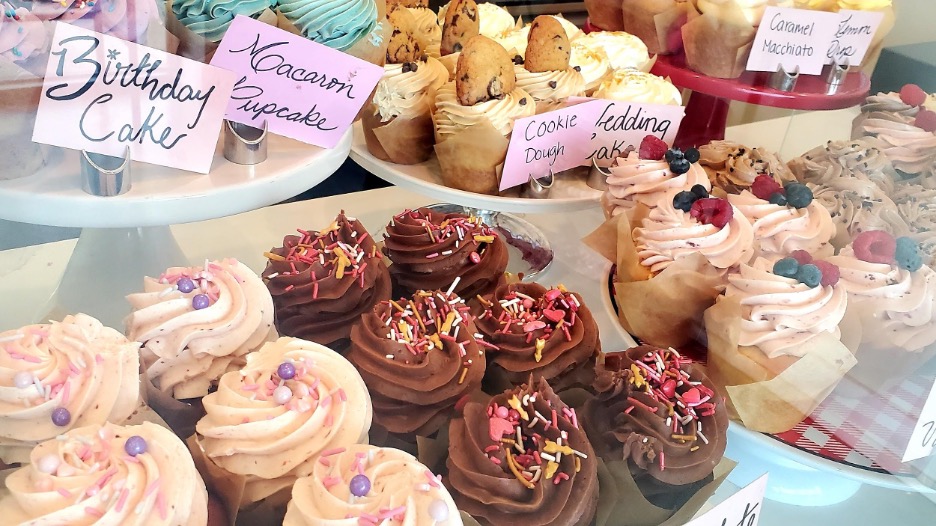 "Our French macarons are authentic and elegant. They're definitely a crowd pleaser."
"Last but not least, our Insanely Good Cookies are to die for!"
Adapting to Covid-19, what went well and what didn't?
"Looking back to the beginning of COVID, there was so much uncertainty. One thing we knew for sure is that our main priority was the safety of our guests and our team members. And we wanted to bring comfort to the community during those tough times. Initially, we made the decision to close the dining room and added curbside pickup. This way of operating was new to our team and it wasn't always smooth. But the team learned and everyone in the team stepped up to the plate as we navigated all the uncertainty. We also developed our website and our online store to facilitate touch free ordering. Following CDC guidelines our staff wear masks and gloves, we put stickers on the floor to facilitate social distancing. We are still learning to make it better and always keeping everyone's health in mind."
Community is a big part of Luliet Creamery and Bake Shop, tell me about your community involvement?
"Luliet's mission is to build community over desserts where everyone is welcome at the table. There's no doubt in my mind that without our community we wouldn't be here. One of the initiatives we were very proud of is our partnership with Nick's Local Eats Sweets for Charity benefiting the Montgomery County Food Bank (MCFB). For this initiative we developed "It's a Spring Thing" ice cream pints and more recently our Luliet fudge brownies where $1 from each sale goes to MCFB. We also love to partner with area schools to fundraise through the sale of our DIY cookie decorating kits where a percentage of all sales benefits the school PTO. So far we have partnered with eight schools since we started this past holiday season. We can't wait to keep doing them and helping when we can."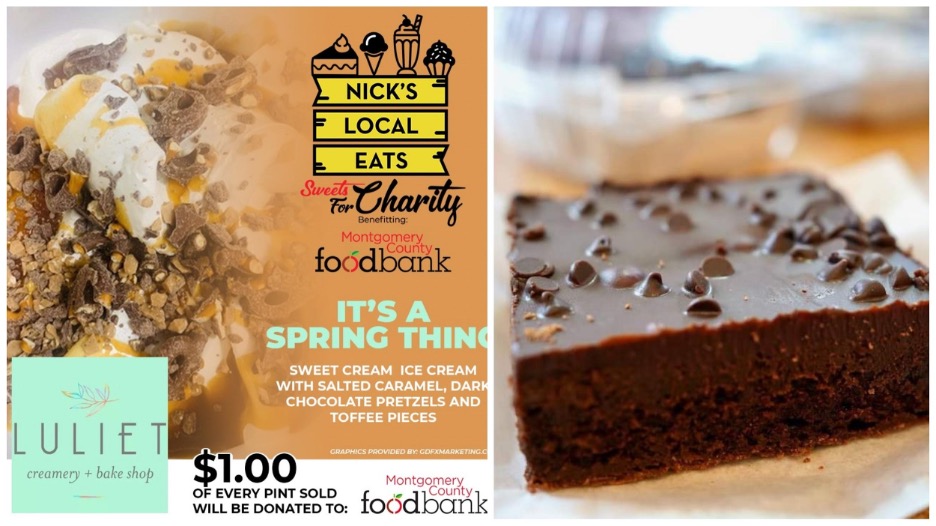 "Last but not least, we love to partner with local businesses and organizations to use their products in our ice cream. We are starting Girl Scout cookies flavors in the next few weeks for the second year in a row and we're so excited!"
Luliet for being just a little over a year old, you all have created some awesome partnerships, tell us about those partnerships and how it grew your business?
"Our local partners are just wonderful. Torchy's Spring carries Luliet tres leches from Thursday to Sundays every week and Whiskey Cake Woodlands has Luliet ice cream on their menu with their desserts. It has helped us grow our business by exposing our products to a wider audience. We're so thankful to our partners and will be looking to establish more partnerships in the future."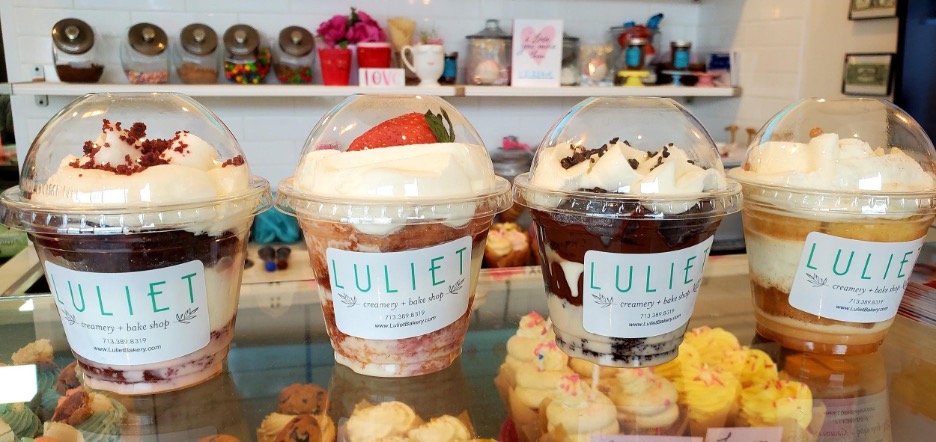 Butter and real ingredients are a big part of your business, why?
"I have a very simple rule I use to think about ingredients and products: I think of everything we have on display as if I was serving it to my family. If I wouldn't serve it to my family, it doesn't make it on a Luliet shelf."
"Real ingredients are not just part of what we do, they're the essence of what Luliet is. We are proud of what we are serving you. We are doing things the best way we know how and we're always trying to improve."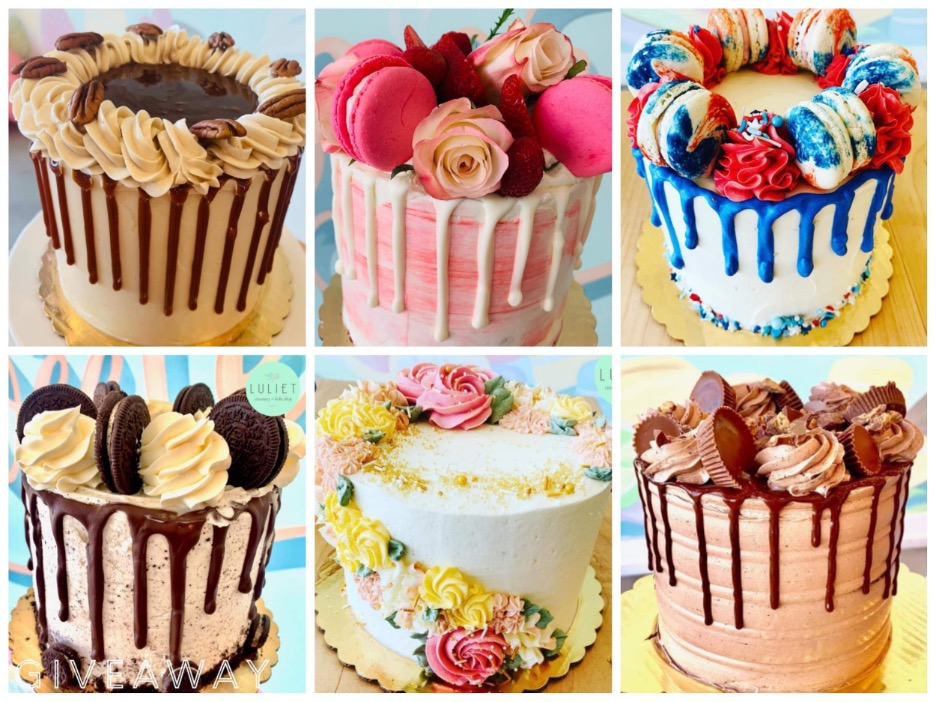 Amazing that you are expanding your business to the next door space already, what will change with more space?
"We are over the moon with excitement about what's coming next for Luliet. At the moment we sell our most popular products especially late on weekends. We wanted to increase our kitchen capacity so we can serve you better. We also are looking forward to life post Covid so we are adding a dining room area as well as a private space for classes and private parties. I can't wait to show you the new Luliet later this year."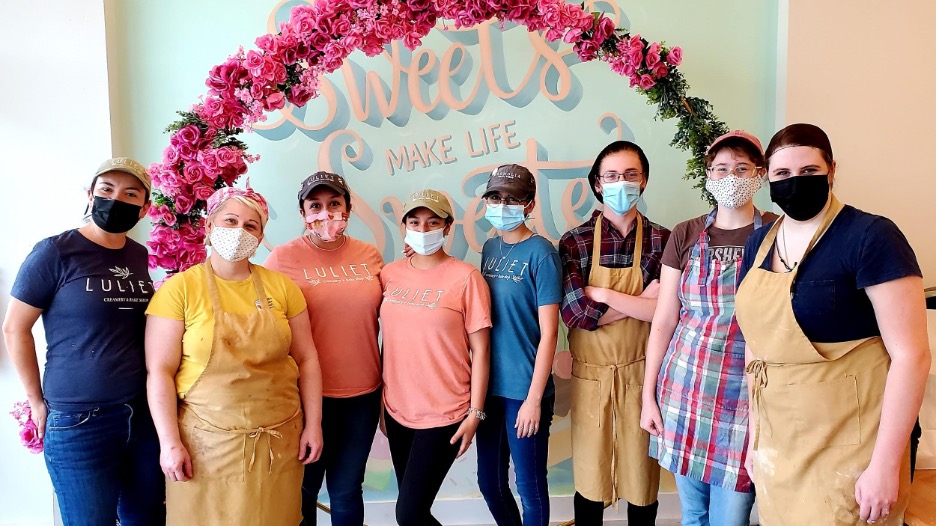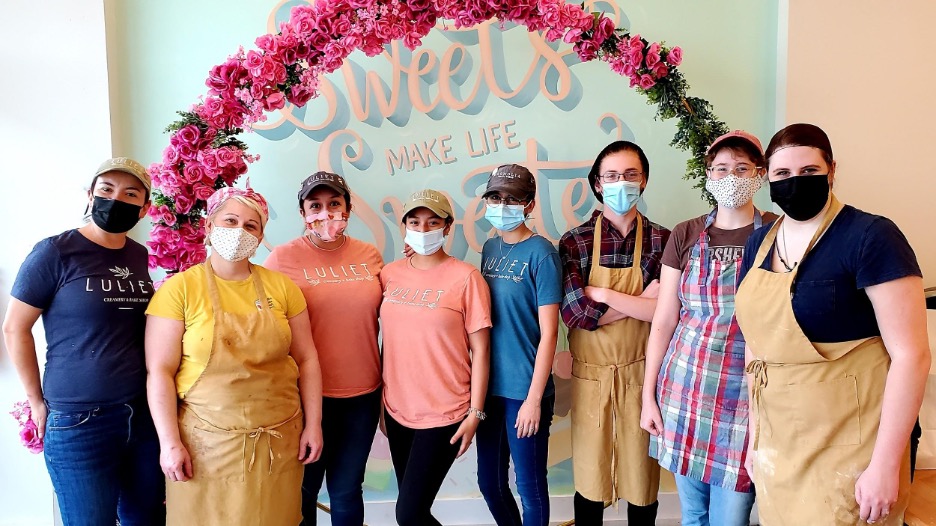 5 Words to describe Luliet Creamery and Bake Shop?
Community, Love, Quality, Flavor and Service
Luliet Creamery and Bake Shop is located at 3625 FM 2920, A3, Spring, Texas 77388. Learn more and view the menu by visiting their website at lulietbakery.com.
Nick Rama is a food writer, contributor of Hello Woodlands, and shares his restaurant experiences on Nick's Local Eats at NicksLocalEats.com and the TX BBQ, Burgers and Brew Facebook page. Nick enjoys helping the small business owner, supporting his community with fundraising for food banks, and plans tasting events with locally owned mom and pop restaurants.