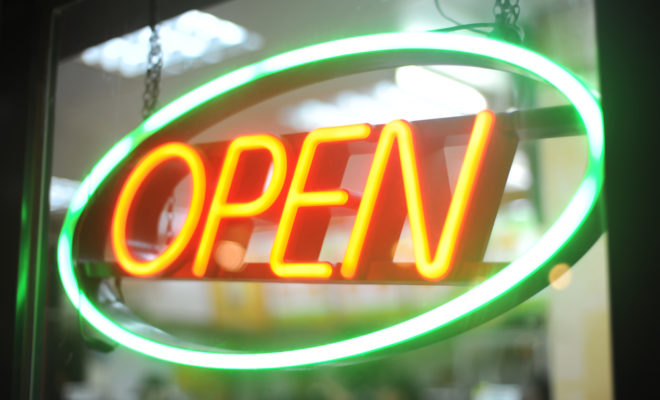 Food & Drink
Restaurants Open in The Woodlands area on Thursday, February 18
By |
View restaurants that are open in The Woodlands area and Montgomery County on Thursday, February 18, 2021. Special thanks to Nick Rama from the Nick's Local Eats Facebook group for helping to compile this information!
Please be safe! Per the Montgomery County Sheriff's Office, "Hazardous road conditions still exist. Do not get out unless absolutely necessary. Snow and ice build up on roadways. Signal lights continue to be out due to power outages. Treat those as 4-way stop signs."
Restaurants OPEN as long as they have power and water – please check their social media pages for updates: (Last update 2/18 1:57pm)

Andy's Kitchen Cypress (open till 8pm, limited menu)
Baja Cantina – Woodlands Waterway
Bluewater Seafood – Champions open, 290 open, 2920 open for to-go only
Blue Door Coffee – The Woodlands Waterway – open at 11am
Brooklyn Pizzeria – Spring Cypress
Bubba T's Cajun Kitchen – The Woodlands & Willis
Caffe di Fiore – The Woodlands
Advertisement
Caroline's – A Healthy Eatery (noon till sell out)
Craft Grill – Tomball – Open at 11am
Cyclone Anaya's The Woodlands
Denovo Coffee – Spring (Tomball closed)
El Caribeno on Louetta Rd
Fielding's local kitchen + bar
Fielding's Wood Grill
Fu Manchung
Chef Chan's The Woodlands
Go Cajun Subs
Hasta la Pasta Italian Grill – Champions
Hearsay on the Waterway – open at 4pm
Hebrews Coffee Co. – Magnolia
House of Pies – The Woodlands
Island Fin Poké Company
Jackpot Pizza (open again with free meal bags, and a limited menu)
Juanita's Mexican Restaurant – Louetta Rd. (at 2pm for dine-in and take out)
La Cocina de Roberto
Lama Mediterranean Cuisine – The Woodlands
Lasagna House – 1960
Luliet Creamery and Bake Shop
Advertisement
Mandi Cocina Mexicana
Mi Rancho Mexican Grill & Bar Shenandoah
Mo's Irish Pub Vintage Park
Mo's Irish Pub Cypress – open at 3pm
Natalitas #2 Mexican Restaurant – Woodlands
Natalitas #3 Mexican Restaurant – Kuykendahl
Nona's Italian Grill
Nyam Nyam Cafe (opens at 3pm)
Off The Hook Seafood
Peli Peli South African Kitchen – Woodlands (12-6pm curbside & delivery only)
The Republic Grille – The Woodlands – open 11am to 9pm
Robin's Snowflake Donuts & Cafe – 4660 Louetta Rd – near Kuykendahl
Ron's Hamburgers & Chili – Tomball and Magnolia
Rose Rooftop & Restaurant
Sakekawa – Research Forest
Tapped DraftHouse & Kitchen – Conroe, TX
Tapped DraftHouse & Kitchen – Spring, TX
The Gooses Acre Irish Pub
The Olive Oil Greek Restaurant (Limited menu)
The Omega Grill (Limited menu)
Tony's Italian Delicatessen
2 Guys 1 Pit BBQ
Uncle Tony's
Vernele's New Orleans Bakery & Cafe
Via Emelia – open at 4 pm, dine-in and curbside
Woodson's Local Tap & Kitchen – 1488 & Grand Parkway
Stay tuned for more updates! Visit Nick's Local Eats Facebook group for more restaurant information and reviews. Please be safe!