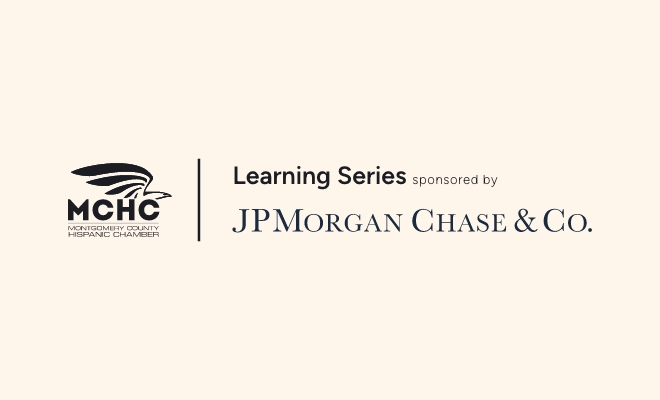 Business
Empowering Entrepreneurs: JP Morgan Chase & Montgomery County Hispanic Chamber Launch Educational Learning Series
By |
THE WOODLANDS, TX – The Montgomery County Hispanic Chamber (MCHC) has partnered with JP Morgan Chase to launch a six-workshop Learning Series.
MCHC is thrilled to announce its collaborative effort with JP Morgan Chase that is aimed at providing valuable resources and insights to the small business community. This enriching series, led by JP Morgan experts, is designed to empower local businesses and entrepreneurs with essential skills and knowledge to thrive in today's competitive landscape. This series will be free to MCHC members, and $20 per session for non-chamber members.
The Learning Series comprises of six comprehensive workshops, each addressing crucial aspects of business growth and development. Participants can look forward to learning from industry experts on topics ranging from networking strategies and accessing capital to fostering emotional intelligence and understanding bias in the workplace.
Julio Resendez, Chairman of the Board of the Montgomery County Hispanic Chamber, expressed his pride in collaborating with JP Morgan Chase on this transformative Learning Series. He remarked, "We are immensely proud to work alongside such an esteemed organization like JP Morgan Chase to bring this Learning Series to the small business community and our chamber members. The workshops align perfectly with our mission to advance the prosperity and growth of the Hispanic community by equipping them with essential skills and knowledge. This partnership represents a significant step towards empowering local businesses and entrepreneurs to thrive in today's dynamic business environment."
Workshop Dates & Topics:
8/23/23: Building your Network / Networking Strategies – Todd Bailey
9/6/23: Power/Access to Capital – Moises Brito
9/20/23: Cashflow – Moises Brito
10/4/23: Managing as a Servant Leader – Todd Bailey
10/18/23: Strengthening Interpersonal Skills: Emotional Intelligence & Empathy – Todd Bailey
11/1/23: Bias, Assumptions, and Micro Aggressions – Todd Bailey
Moises Brito, Vice President and Sr. Business Banking Consultant at JP Morgan Chase, brings over 15 years of expertise in commercial banking and community development financing to the series. His specialization in SBA 504 loans and track record in spearheading small business lending programs make him a valuable asset in equipping chamber members with essential financial knowledge. Moises' astute business acumen, multilingual abilities, and strong client relationships enhance the learning experience for all participants.
Todd Bailey, Co-head of Global Faculty for JPMorgan Chase's Leadership Edge program in North America, boasts a wealth of experience in leadership development. With his in-depth understanding of real-time leadership needs, Todd offers invaluable insights to participants on managing as a servant leader and strengthening interpersonal skills. Beyond his professional accomplishments, Todd's dedication to wellness and family values resonates with the chamber's mission of supporting holistic growth in the community.
"We are excited to deploy these hands-on learning sessions to help equip our local business leaders and entrepreneurs with the strategies to grow their business and build essential leadership skills," said Graham Perry, Market Executive for Middle Market Banking & Specialized Industries at JPMorgan Chase. "As we interact with customers and clients in the region on a daily basis, we recognize the great opportunity in this community and are pleased to work with the Montgomery County Hispanic Chamber to further support and equip our local diverse and minority entrepreneurs through this series."
For more information about the Montgomery County Hispanic Chamber and the Learning Series, please contact Miguel Lopez, President, at 832-651-1616 or info@mchchamber.org. You can also visit www.mchchamber.org.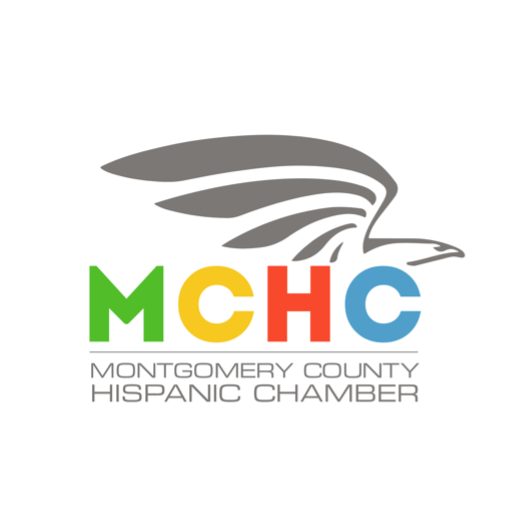 The Montgomery County Hispanic Chamber, established in 2003, is a 501c(6) non-profit organization governed by a volunteer board of directors. The purpose of the MCHC is to advance the growth, success, and prosperity of the Hispanic Community.