Photo by Rod Prado, Hello Woodlands
Fitness & Sports
Five Cooper Athletes Commit to Compete at College Level
By |
The John Cooper School Athletic Department held a signing ceremony on Wednesday, November 11, in the Dunlap Gymnasium to recognize five senior athletes who will be competing at the college level in the fall of 2021. Parents, faculty, coaches and teammates joined Athletic Director John Hoye to honor the student athletes who will be competing in volleyball and baseball.
View the photos from the event on the Hello Woodlands Facebook page (click here)
"Congratulations to these athletes who have all worked hard while at Cooper. We join them in celebrating their successes," Hoye said. "We wish them all the very best and look forward to following their college athletic careers."
A.J. Harrell will play volleyball for South Dakota School of Mines, Rapid City, SD. Four athletes from Cooper have committed to play baseball in college–Anthony Giannette, Louisiana Tech in Ruston, La; Jacob Rebrook, Pepperdine University, Malibu, Calif.; Will Nath, Nichols College, Dudley, Mass.; and Nathan Weisoly, Dickinson College, Carlisle, Pa.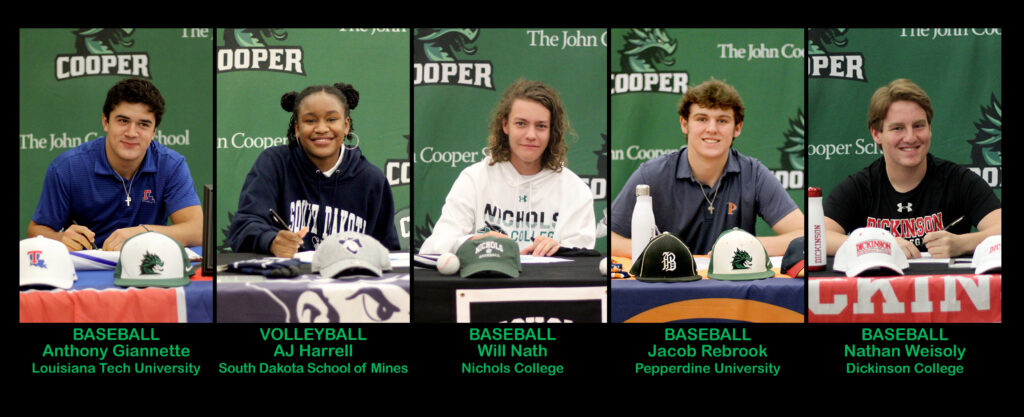 Source: The John Cooper School