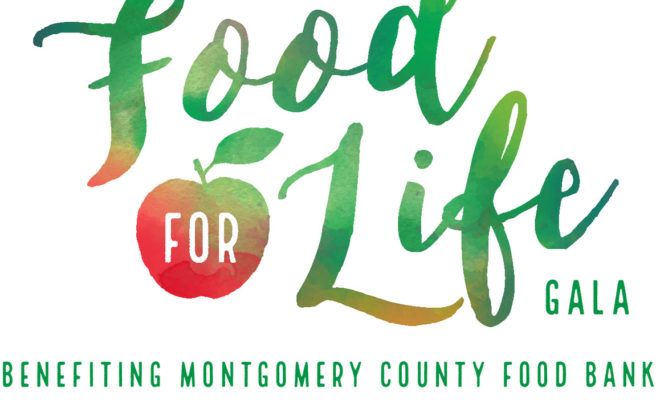 Events
"Food For Life" Gala to raise funds for Hunger Relief
By |
Montgomery County, Texas – Open your heart and help to end hunger on Saturday, April 7 as the Montgomery County Food Bank hosts its 2nd Annual "Food For Life" gala at The Woodlands Resort and Conference Center from 6 p.m. to 10 p.m.
Themed "Celebrating A Giving Community" and presented by Anadarko Petroleum Corporation, the gala will highlight those that have made 2017 an amazing year for their community through the Montgomery County Food Bank.
Among the honorees will be:
Harvey Hero Award –  Conroe Independent School District – Dr. Don Stockton
Innovative Leader Award – Dow Chemical Company
Corporate Partner of the Year – Southwestern Energy Company
Partner Agency of the Year – St. Anthony of Padua Catholic Church, Iglesia Adventista del Septino Dia New Caney
Volunteer Service Award – Anadarko Petroleum Corporation
Betty Hardy Award – Carol Coover, Peter Jensen, Robert Plain, Dave Potter, Matt Zielinski
"This is our second year to host our Food For Life gala, and after last year's resounding success we are so very excited to announce the date of this year's gala," said Allison Hulett, President and CEO of Montgomery County Food Bank.
"The proceeds raised help us in hunger relief for adults and children who simply need a helping hand in a vulnerable time of need, especially on the heels of Hurricane Harvey of which the effects are long lasting and far from over," said Hulett. "If you think about it, any one of us could easily find ourselves in a situation of needing a bit of help. We encourage caring individuals and organizations to join us in our mission and support this fun event which will help make a difference in the lives of those 35,000 individuals we serve each month."
Tickets are $250 each and sponsorship levels range from $2,500 to $50,000. For tickets and sponsorship information email Lori Magin at lmagin@mcfoodbank.org.
Montgomery County Food Bank began in 1985 as a door-to-door operation run out of car trunks by a small group of volunteers wanting to serve those in need in their community. Throughout the past 30 years, generous donors and volunteers have built it into an organization capable of distributing over 8 million pounds of food annually. The Food Bank also hosts mobile food distributions, offers nutritional education programs, emergency assistance in the time of a disaster or crisis, and provides meal programs for children and senior citizens.
Montgomery County Food Bank is 501(c)(3) chartered by the state of Texas and is a member of the Texas Food Bank Network and Feeding America. Its headquarters is located at 1 Food For Life Way in Conroe, near Hwy. 242 and I-45, just north of The Woodlands.
For more information, to book a tour or volunteer at the facility, or to make a monetary donation or food contribution, visit www.mcfoodbank.org or call 936.271.8800.