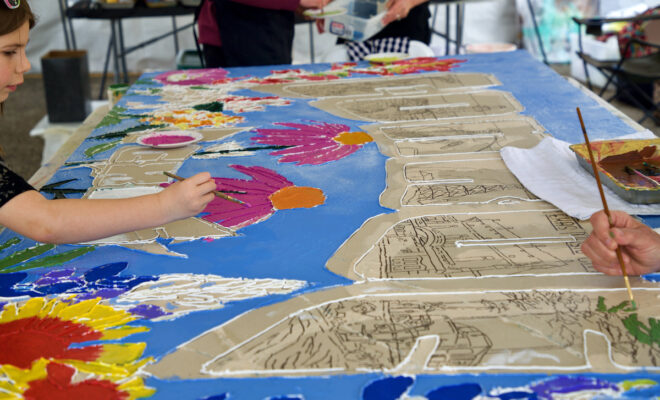 Photo Credit: Rod Prado, Hello Woodlands
Art & Culture
Greater Conroe Arts Festival featured local artists, art activities and events on March 19
By |
The annual Greater Conroe Arts Festival was held on Saturday, March 19, 2022 from 10 a.m. to 5 p.m. in historic Downtown Conroe. The event was presented by the Greater Conroe Arts Alliance, made up of 18 arts organizations in Montgomery County which represent the performing and visual arts. The Festival featured free family-friendly art activities and events, local and Texas artists representing all genres of the arts, music, giant Lego robot build, community art mural painting, and food trucks.
View photos from the festival on the Hello Woodlands Facebook page:
Get a live look into the festival on our Instagram page and video below:
View more photos behind the scenes of the festival:
For more information about the Greater Conroe Arts Festival and Greater Conroe Arts Alliance, visit Greaterconroeartsalliance.com.
The Greater Conroe Arts Alliance is a collaborative nonprofit organization whose mission is to actively promote and support the arts and cultural organizations and events throughout the Greater Conroe area. The Alliance believes that participation in and support of the arts is an investment that enhances the entire community economically while providing an uplifting and fulfilling cultural experience to everyone.