Photo Credit: Jennifer Bruse
Art & Culture
"Greyscale" Art Exhibition now on display at Ardest Gallery in The Woodlands
By |
On Saturday, October 14, Ardest Gallery held the opening reception for their newest art exhibition, "Greyscale" featuring works by Texas artists and juried by Rosa Ana Orlando.
"Greyscale" is a juried art show that features works by nearly 30 Texas artists, which includes all genres and styles that encompass the show's theme, and both 2D and 3D artworks. The show will be open until November 4.
View photos from the event on the Hello Woodlands Facebook page:
Juror Rosa Ana Orlando is a museum specialist with extensive knowledge of art history. She has more than 15 years of experience in art collection management, as well as a strong background in exhibition planning and design. As an independent art curator and consultant, Rosa Ana has led several curatorial projects and a variety of art education programs. She has taught art appreciation at college level and has been a docent at a variety of museums including art, history, and children's museum.
The following awards were given to the following artists:
Honorable Mention: Kelly Porter
Honorable Mention: Josh Spires
3rd Place: "Veil of Secrecy" by Eileen McClellan
2nd Place: "Wilderness" by Linda Parker
1st Place: "It Could All Be So Simple" Nicole Durham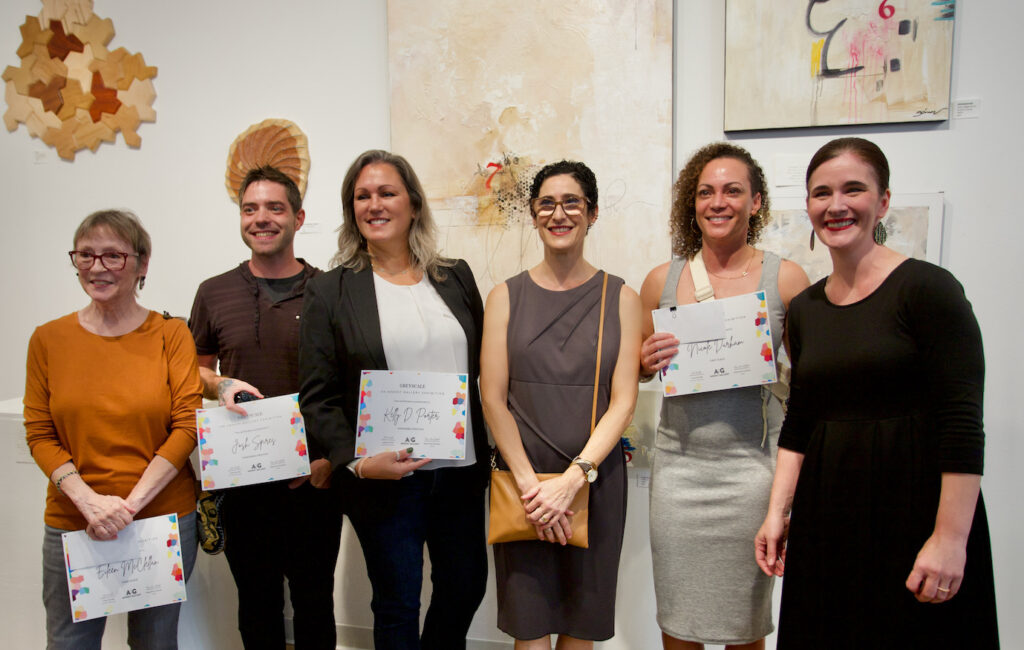 Ardest Gallery, a local fine arts gallery curated by Gallery Director Julie Verville, represents nearly 40, top Texas 2D and 3D visual artists. In addition to its core artists, the gallery will host ongoing events such as monthly group art shows, Coffee Talk with an Artist, Art to Lunch in partnership with local restaurants, poetry readings, musical performances, and art classes/workshops for all ages and skill levels.
Ardest Gallery is located at at 25200 Grogan's Park Drive, The Woodlands, TX 77380. Learn more about the gallery and view upcoming events at ardestgallery.com.