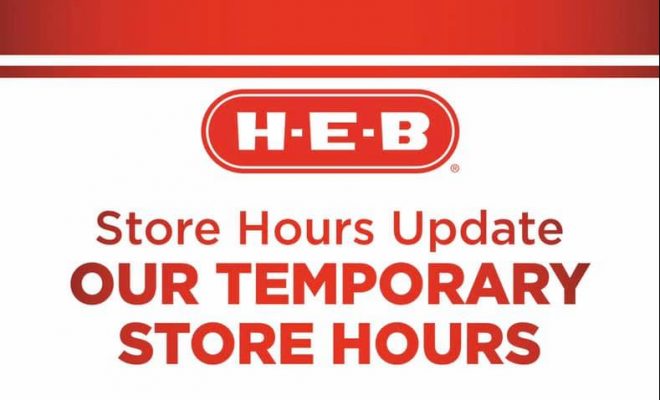 News
H-E-B Stores modify hours, close at 8 p.m. on March 13
By |
On Friday, March 13, H-E-B shared the following statement:
To prepare our stores to better serve our customers, all H-E-B, Joe V's Smart Shop, Mi Tienda and Central Market stores in the Houston area will shift to modified hours, closing at 8 p.m. on Friday, 3/13. Starting March 14, we will shift to temporary modified hours for Houston stores of 8 a.m. to 8 p.m. until further notice. These temporary changes, along with some adjustment to our services, will help us keep our shelves stocked and help ensure our customers can secure the products they need as quickly as possible.

Please remember that while preparation is important, panic is not necessary. We will return to our regular hours and full services as quickly as possible. Together, we can do our part to #SlowtheSpreadTexas.
All other stores outside Houston area will have normal hours of operation.
The following local stores will have modified store hours:
MAGNOLIA FM1488/TAMINA RD – 7988 Fm 1488 – Magnolia
H63 RILEY FUZZEL/RAYFORD RD – 3540 Rayford Rd – Spring
SPRING CYPRESS-FM2920/SPRINGWE 2121 Fm 2920 Spring
TOMBALL 28520 Tomball Parkway Tomball
WDLNDS 01 RAYFORD/SAWDUST 130 Sawdust Road Spring
WDLNDS 02 GROGANS/LAKE WDLNDS 9595 Six Pines Rd The Woodlands
CONROE 01 N FRAZIER/N LOOP 336 2108 North Frazier Conroe
CONROE 2 HWY105 WEST/LOOP 336 3875 W.Davis St. Conroe
WDLNDS 03 WDLNDS PKWY/KUYK 10777 Kuykendahl Road The Woodlands
H47 STUEBNER LOUETTA7310 Louetta Spring
WOODLANDS 4 KUYKENDAHL/FM 1488 3601 Fm 1488 The Woodlands
WOODLANDS 05 KUYKENDAHL/CREEKS 26500 Kuykendahl Rd Tomball
H64 CHAMPION FOREST/GRAND PKY 20311 Champion Forest Drive Spring
HARPER'S TRACE/SH 242 10200 Highway 242Conroe
View all Houston stores with modified hours at https://newsroom.heb.com/store-hours-and-operations/