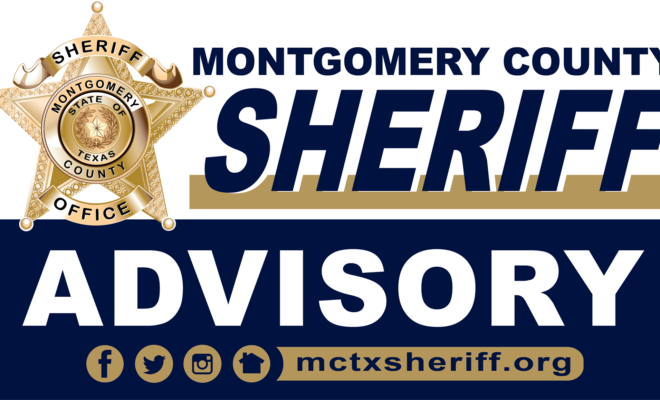 News
Sheriff's Office responds to Discharged Weapon at H-E-B
By |
On June 15, 2023, at 3:21 pm, the Montgomery County Sheriff's Office received a shots fired call at the H-E-B in the 3500 block of Rayford Road, Spring, Texas. Upon arrival, Deputies determined that an individual had dropped the firearm he had been carrying on his person. When he went to pick up the firearm, he unintentionally grabbed the trigger, which caused the gun to discharge. No one was hit by the discharged round. Two minor injuries were reported to Montgomery County Hospital District medics. One injury was from debris caused by the discharged round, and the other was due to an individual reacting to the gunfire. 
The individual who dropped the firearm has been identified, and as a result of the investigation conducted by the Montgomery County Sheriff's Office, he will be charged with Deadly Conduct a Class A Misdemeanor.
There is no threat to the public at this time.
Source: Stephen Walker, Specialist, Montgomery County Sheriff's Office, Administrative Services