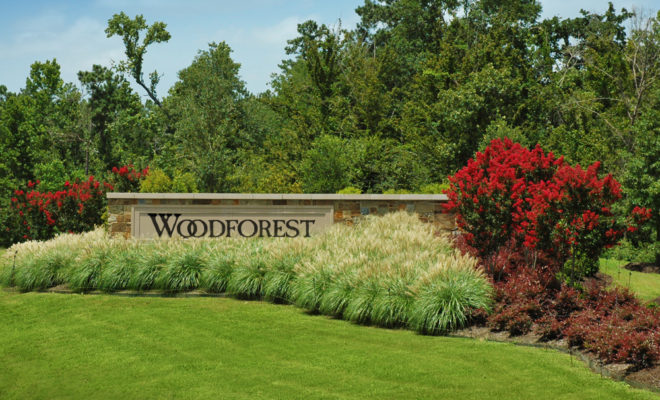 Lifestyle
Harvest Market to Build in Master-Planned Woodforest
By |
MONTGOMERY, TX – Harvest Market will open its fourth Houston-area store — and first 40,000-square-foot facility — in Woodforest in South Montgomery County during the fourth quarter of 2019.
"Offering a unique, daily shopping experience at a "grocerant" — combination grocery store and restaurants — Harvest Market will give area residents the best choice available for both grocery shopping and made-fresh-to-order casual dining," said Jason Ergen, Vice President of Operations for Harvest Market. The store specializes in an extensive and rich variety of products with fresh and local produce, delicately processed meat selections and fresh seafood. Golf cart parking will be available to Woodforest residents at all times.
"The store's ambiance gives customers the feel of relaxing at a bistro in Italy or visiting a fresh fish market in Greece," Ergen said. Besides several unique in-store experiences, Harvest Market features many restaurants with different cuisines within the store: the full-service Bistro and Bar, order-to-make fresh pasta and pizza, a wok station, fast-service restaurants and many more. Also, Coffee-Kiosk will allow customers to grab-and-go from the extensive coffee selections in the store or to get their coffee on-the-go through a drive-thru.
"In Harvest Market, the customers will have a large variety of organic, natural products as well as gluten-free, raw, superfoods and many other special selections," Ergen said.
"Harvest Market is known for offering shoppers more for less without compromising freshness, quality and variety," said Virgil Yoakum, Vice President and General Manager of Woodforest. "It will be a very welcome addition not just for Woodforest residents, but for the entire surrounding area."
Special features of Woodforest's Harvest Market include:
Fresh produce department with seasonal fruits and vegetables including selections from regional growers
Full-service butcher department featuring Harvest Ranch grass-fed beef and chicken, as well as sausages made in-house in a variety of flavors
A full line of scratch-made artisan breads, muffins, cakes, cookies, and European patisserie all baked in-house — including vegan, gluten-free and other special diet offerings
A specialty coffee shop with variety of options from espresso-based drinks, multiple versions of cold-brewed coffees, and loose-leaf teas
Full-service juice bar designed to replenish, reenergize and reboot for a healthier lifestyle by using locally-sourced produce to ensure the freshest and most nutritious juices
"Also, the unique, chef-inspired Hunger Zone food court will feature local and international cuisines made on demand that allows customers quick, healthy menu selections for everyone," Ergen said. The food court will offer fresh pastas made from scratch where customers can pick their desired pasta sauces and ingredients. Customers can choose their favorite protein and vegetables at the wok station. The artisan-style, make-your-own pizza and salad section will boast more than 20 ingredients.
Located in Woodforest's Pine Market retail center, Harvest Market will be open seven days a week in Woodforest's growing commercial corridor. Several new businesses have opened in Woodforest during the past six months, including Rush Cycle, Crust Pizza, Grand Liquor, Exxon Star Stop and Woodforest Dental Loft. Clean Touch Cleaners and Hotworx are expected to open early this year. For more information, go to www.harvestnaturalmarket.com. For details on Woodforest, a project of Johnson Development Corp. that is celebrating its 10th year of home sales this year, visit www.woodforesttx.com.