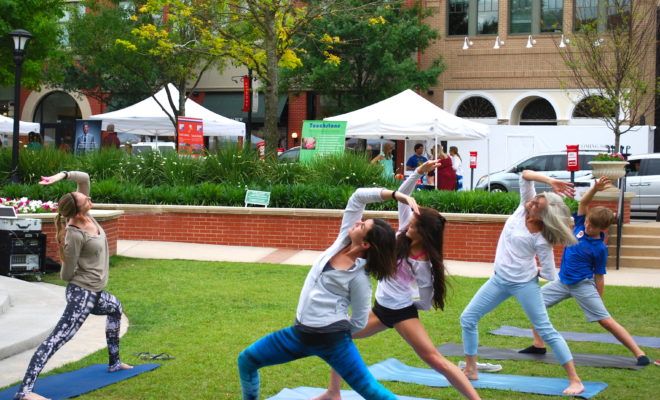 Events
Health, Wellness & Fitness Expo Coming To Market Street
By |
The Health, Wellness & Fitness Expo is set rain or shine for Saturday, March 18, 2017 from 9 a.m. to 4 p.m. at Market Street, located at 9595 Six Pines Drive in The Woodlands.
Presented by America's ER Medical Centers, the Expo will be located around the Central Core with no street closures. This event will provide opportunities for participants to showcase their services to our community. The showcase is free of charge and offers complimentary fitness classes on the lawn throughout the day such as Zumba, High Intensity Interval Training, Yoga, Tae Kwon Do and more will start on the hour. Attendees are encouraged to participate in the various classes and will receive a free event t-shirt.
Fellow sponsors of the Health, Wellness & Fitness Expo include Houston Methodist Woodlands Hospital, H-E-B, HealthSouth Rehabilitation Hospital The Woodlands, Legends Sports Complex, MD Anderson Cancer Center, Optimal Hormone Health and Wellness, Tiff's Treats, The Woodlands Eye Professionals, Hello Woodlands and WoodlandsHits.com. Proceeds from this event assist The Woodlands Area Chamber of Commerce in their mission to create opportunities for business success and serve as an effective catalyst for the economic growth and prosperity of our community.
For more information about this event, visit www.BeHealthyTheWoodlands.com, or contact the special events department at The Woodlands Area Chamber of Commerce at (281) 367-5777 or events@woodlandschamber.org