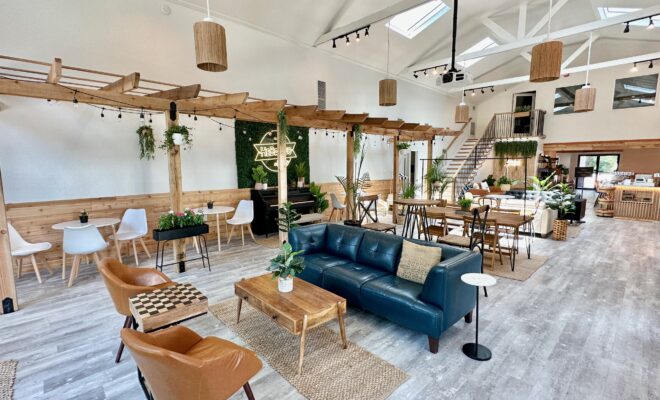 Photo by Jennifer Bruse
Food & Drink
HeBrews Coffeehouse to open 2nd Location in The Woodlands on May 1
By |
On Monday, May 1, 2023, HeBrews Coffeehouse will open their second location at 26403 Oak Ridge Drive in The Woodlands.
HeBrews Coffeehouse owners Geoff and Marsha Wood first opened their business with a mobile coffee trailer in 2018 and then in February 2021, the couple opened their first HeBrews Coffeehouse location in Magnolia. Now, they are opening their second location in The Woodlands and have plans to expand to additional locations in the future.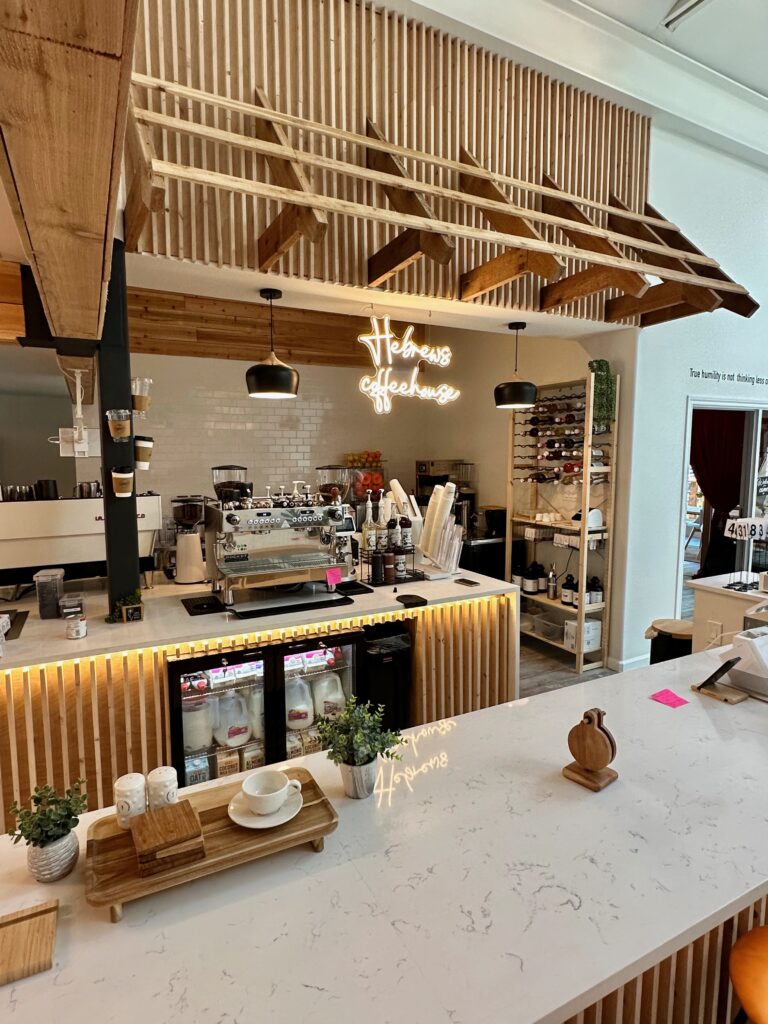 With a heart for Christ, people, and coffee, Geoff and Marsha Wood love serving the community and believe in developing meaningful relationships and offering quality products with life-long friendships. They may have grown from a coffee trailer to two locations, but their mission hasn't changed – the Woods and the HeBrews Coffeehouse team still "strives to be a pillar of this city to make sure the hope and change we want to see come to fruition."
The new location will serve the same famous menu of drinks and eats including coffee flights, locally roasted coffee, pastries, sandwiches, breakfast and lunch items, and more. The Woodlands location will be open Monday through Thursday from 7:30 a.m. to 4 p.m., with extended hours on Friday from 7:30 a.m. to 9 p.m. for events, worship nights, and a space for all to gather, and Saturday 7:30 a.m. to 2 p.m. Orders can be made to enjoy on location or to go, with plans for a drive thru in the future.
HeBrews Coffeehouse The Woodlands has a spacious interior and a 7,000 square-foot café with a long custom coffee bar, multiple rooms, nooks, Instagrammable spaces, murals and backdrops with inspirational verses and quotes, outdoor patio, children's and toddlers play area, gardens, dining area under the vine, loft area, beautiful iron staircase, rentable Airbnb, wedding venue, 60 parking spots, and more. The Woodlands location will have spaces available for rent for events, gatherings, and weddings plus smaller rooms available per hour, such as the C.S. Lewis room, Garden Room, and the Loft area. In partnership with eXp Realty, who also has their offices on location, co-working offices are also available.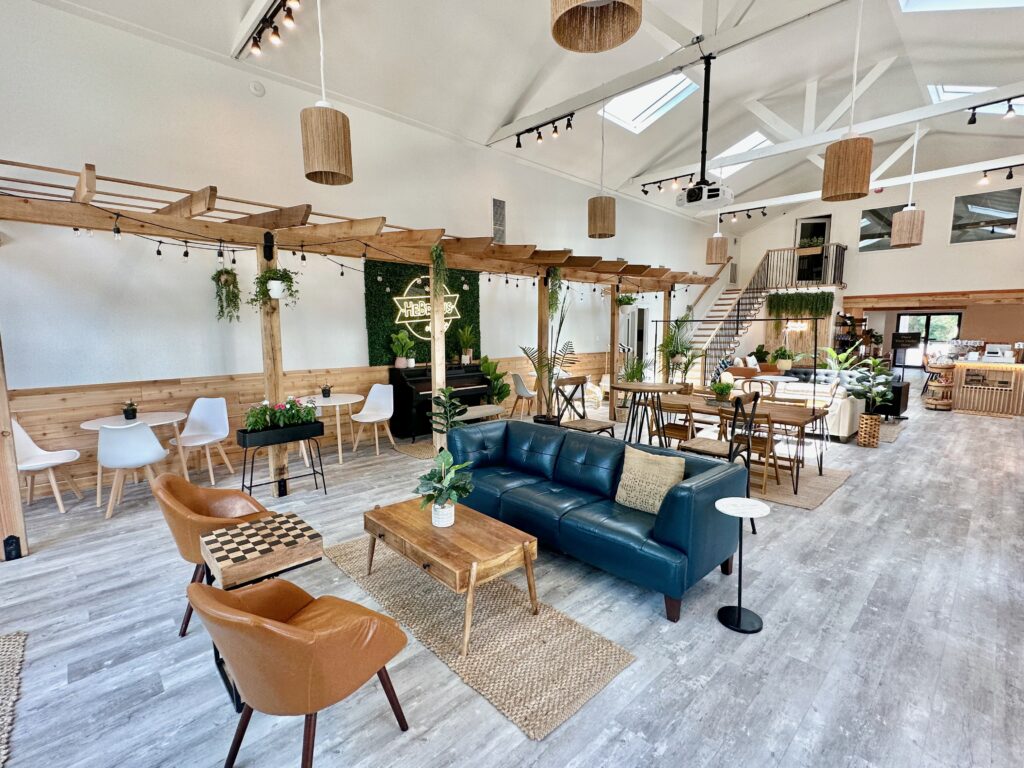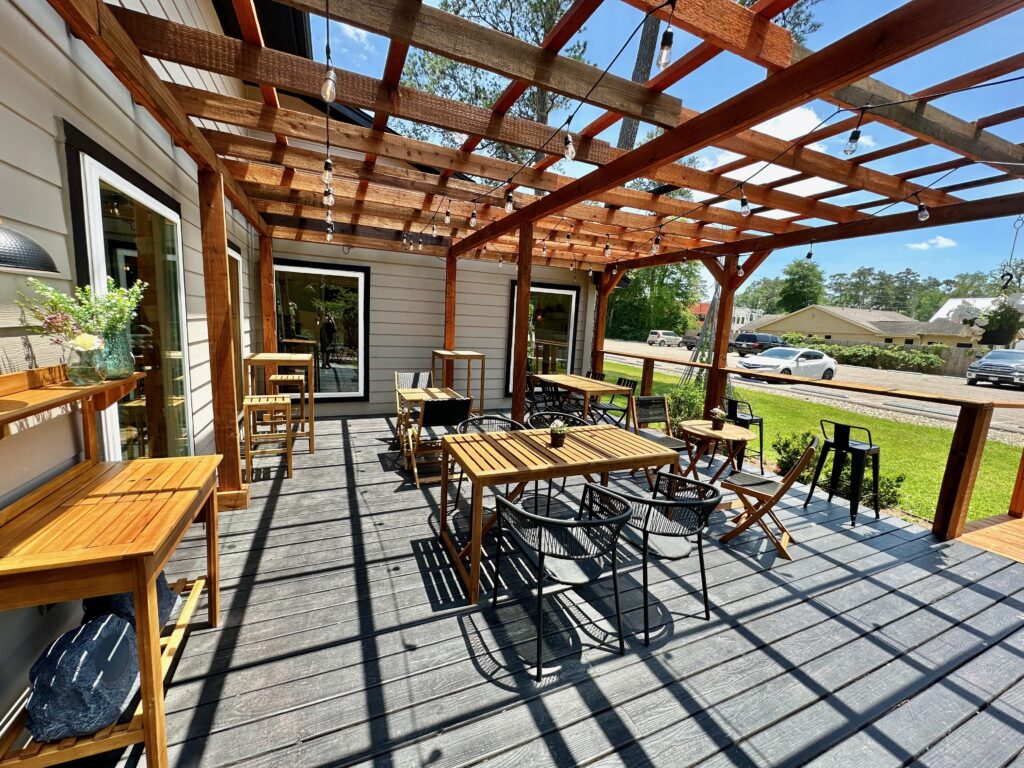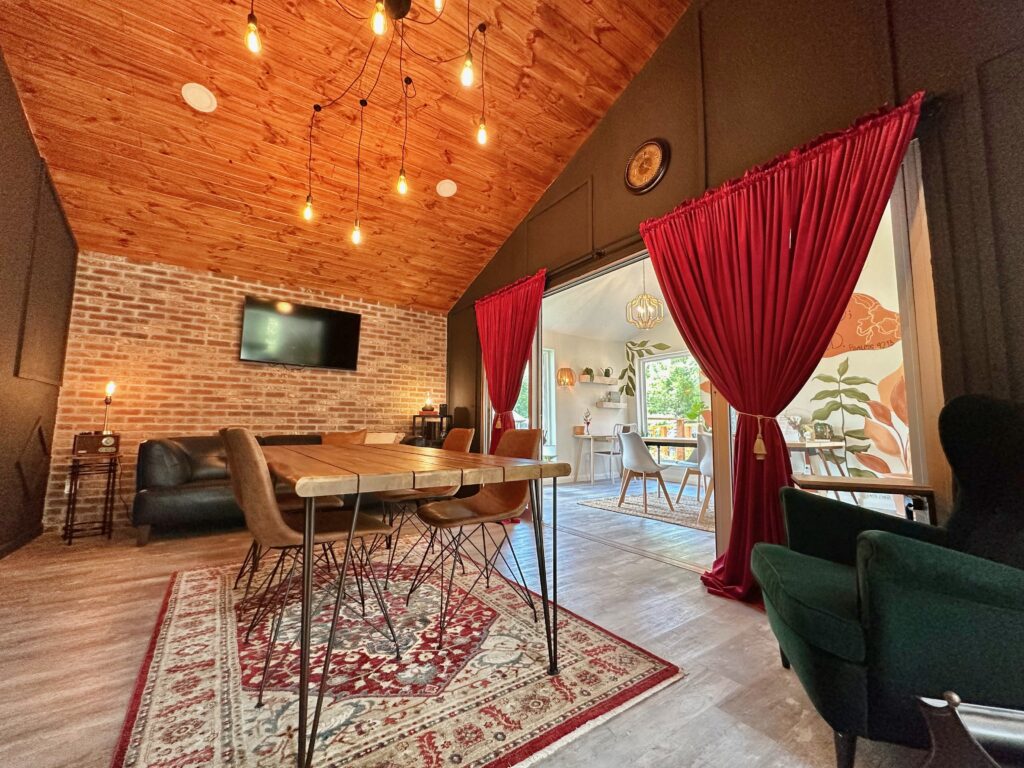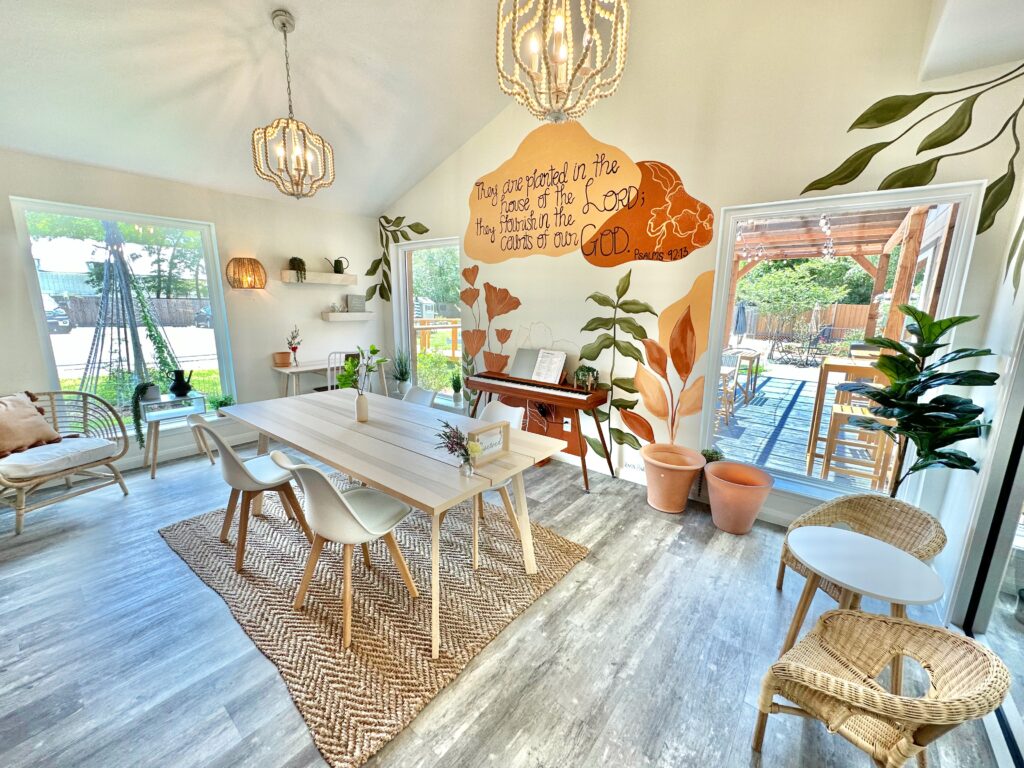 The first big event planned at the new space will be their Grand Opening Party on Friday, May 19 from 6:30 to 9:30 p.m. with a time of worship and special guest John James, former lead singer of the Newsboys. The Woodlands Methodist Church will also be hosting a singles event on May 20 with comedian Bob Smiley.
Learn more about HeBrews Coffeehouse by visiting their website at hebrewslocalcoffee.com and follow on social media for more updates on Facebook and Instagram.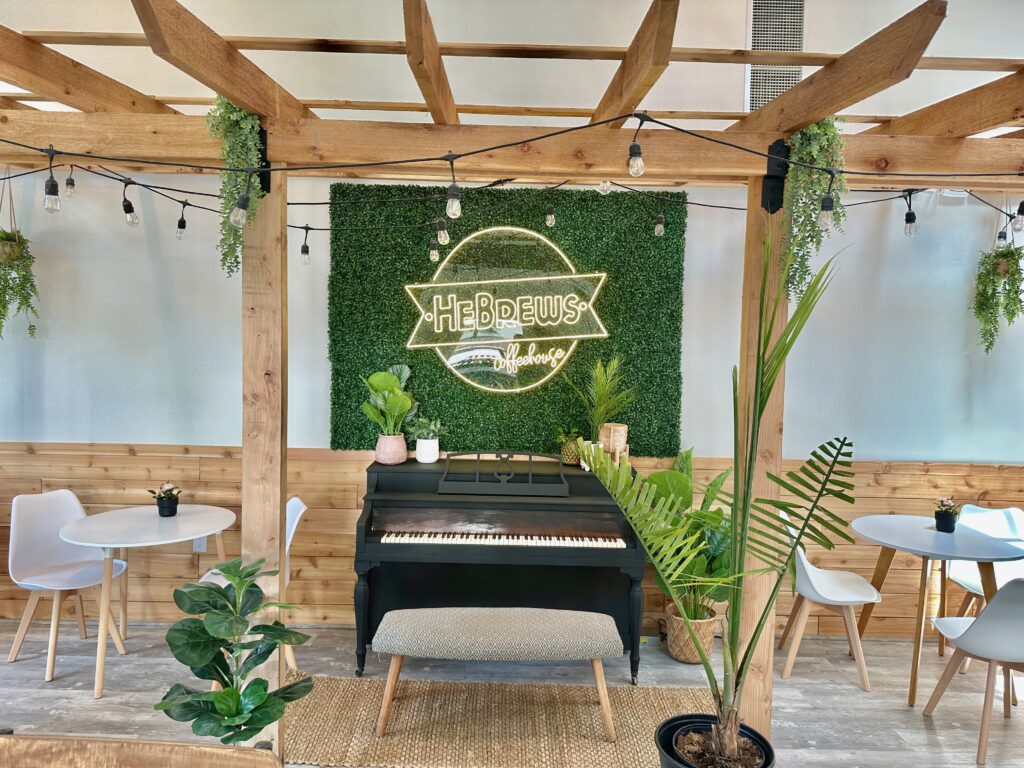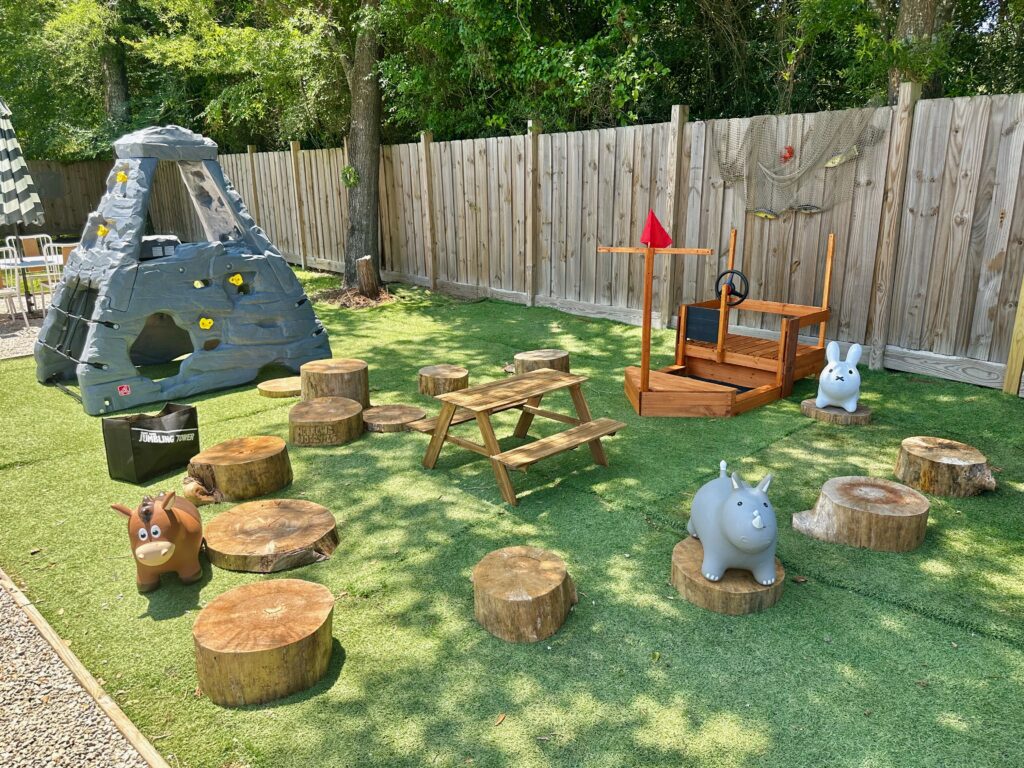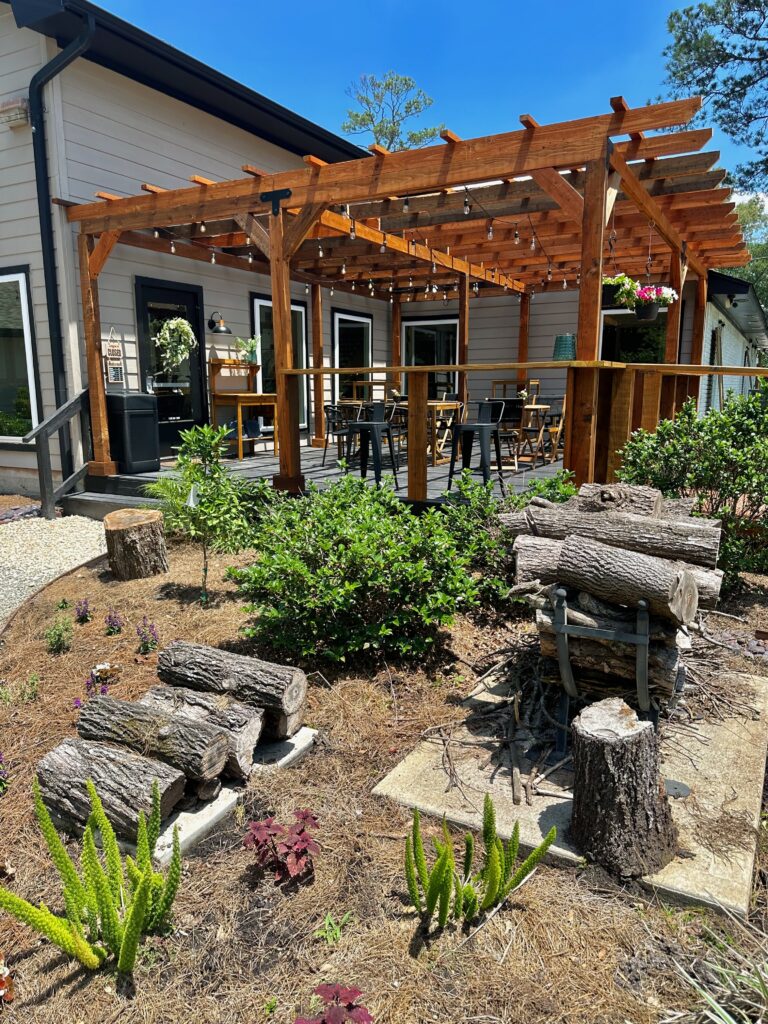 UPDATE 5/1/23: The Woodlands location will be open Monday through Thursday from 7:30 a.m. to 4 p.m., updated from 7:30 a.m. to 2 p.m.