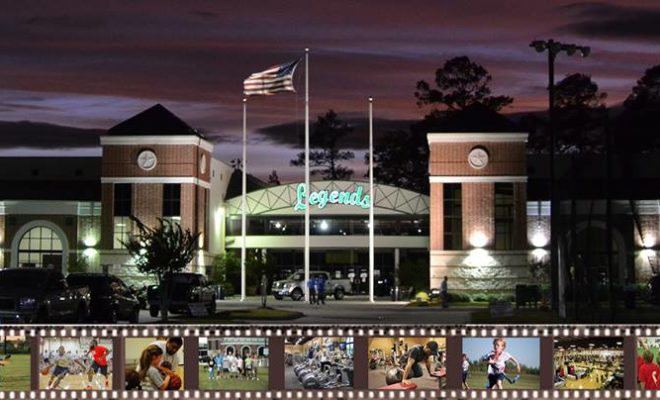 Business
Legends Sports Complex closes October 3
By |
Today, October 3, Legends Sports Complex has announced they are closing and shared the following message on www.thelegendssportscomplex.com. The indoor/outdoor sports and fitness facility located at 602 Pruitt Road in The Woodlands recently celebrated its 10th anniversary. Read more here.
TO OUR LEGENDS FAMILY:
Over the past month following Hurricane Harvey, we have seen our community come together and help out so many in need, including us here at Legends. The amount of damage we sustained was incredible. Seeing how much we accomplished in a short amount of time was amazing, and it wouldn't have been possible without each of you. We came back so far that literally within days we were able to reopen for regular operation, in a safe environment full of activity, fun, and with hope to recover.

During this time, with our community coming together, we were reminded how much Legends has impacted all of us over the last ten years. Seeing families that have been with us from the very beginning and former athletes that started in our very first basketball academy, come back from college to help was amazing. Listening to parents talk about how much fun their kids have had here over the years, through our leagues or the relationships they have created because of being here was humbling for each of us.  It is easy for us to forget how many lives we have touched over the years, but through this process we have been greatly reminded how much sports and fitness can create lifelong relationships and bring people together.

Olympians trained here. Professional athletes mentored young children here. We were a great first job for young kids to learn about hard work and service to others. Parents spent time with their children, young adults earned college scholarships, people who were not fit or healthy worked hard and recovered their old strength and vitality, and athletes of all ages left everything out on the courts and fields, in the arena of competition, all here at Legends. We spent ten years creating a lot of very special memories together that will last a lifetime.

Even with the hard work all of us have put in, the damage to the business itself was just too much for Legends to come back from.  With that being said, it is with a heavy heart that we must announce that as of October 3, 2017 we will be closing our doors for the last time. As the team exits, the ownership has assured us that anything that is owed will be paid, including refunds, invoices, or otherwise. Please contact us by email at info@thelegendssportscomplex.com so that all of those obligations can be met.

So many emotions go along with this decision, but our hope is that we can all look back at the past ten years and be grateful for the amazing relationships that have been made and the positive impact we have all had on each other. We did our very best to play like we want our name remembered. We will always remember all of you too.